Atlanta
Chimney Sweeps And Inspections
With over 30 years of experience, Sootmaster is dedicated to giving you the best experience when dealing with your chimney and fireplace system.
What we do
Chimney Sweeps, Repairs, Inspections, Installations
What To Expect
Here at Sootmaster Chimney Sweeps of Atlanta, GA, your satisfaction is our priority. We have spent the last 30 years perfecting our craft and earning a great reputation with those we have had the pleasure of meeting. At Sootmaster, we hold our technicians to the highest standard of training and certification, and we use the best equipment. It is for these reasons we offer 10-year warranties on most of our services. To find out which services or to schedule a warranty appointment, call us at (404) 975-4397.
Why Choose Sootmaster Atlanta
As we have mentioned before, you are the number one priority here at Sootmaster of Atlanta. We value your experience with us more than anything, which is why we have the most respectful and knowledgeable team. Due to there being no real worry of hurricanes, earthquakes, or anything of the sort you might think your fireplace and chimney don't take much damage. However, wear and tear from using your equipment might surprise you. Trust us to be the ones to inspect your chimney, and insure everything is in functioning condition.  We will do our best to give you fair pricing and quality services, with safety as our #1 priority.  Give us a call at (404) 975-4397 and let us know what we can do for you!
Seasonal Update
With the cold weather comes warm clothes, heating bills, and hot cocoa. But, it also brings potentially chimney damages. Now, down here in the south, we may not get blizzards and 10 feet of snow, but it can get cold. And this fall and winter season, it's important to look out for signs of chimney damage. Believe it or not, freezing temperatures can actually cause damage to chimneys. See, bricks are like sponges, they're porous and absorb water. When this water freezes, it expands. This can cause what is known as spalling. Spalling is when the faces and chunks of bricks actually break off. This can lead to the lesser structural integrity of the chimney, which is never good. So, be sure to watch out for any spalling on your masonry chimney. And for any chimney or fireplace repair, Sootmaster is here to help!
Things to do in Atlanta, Ga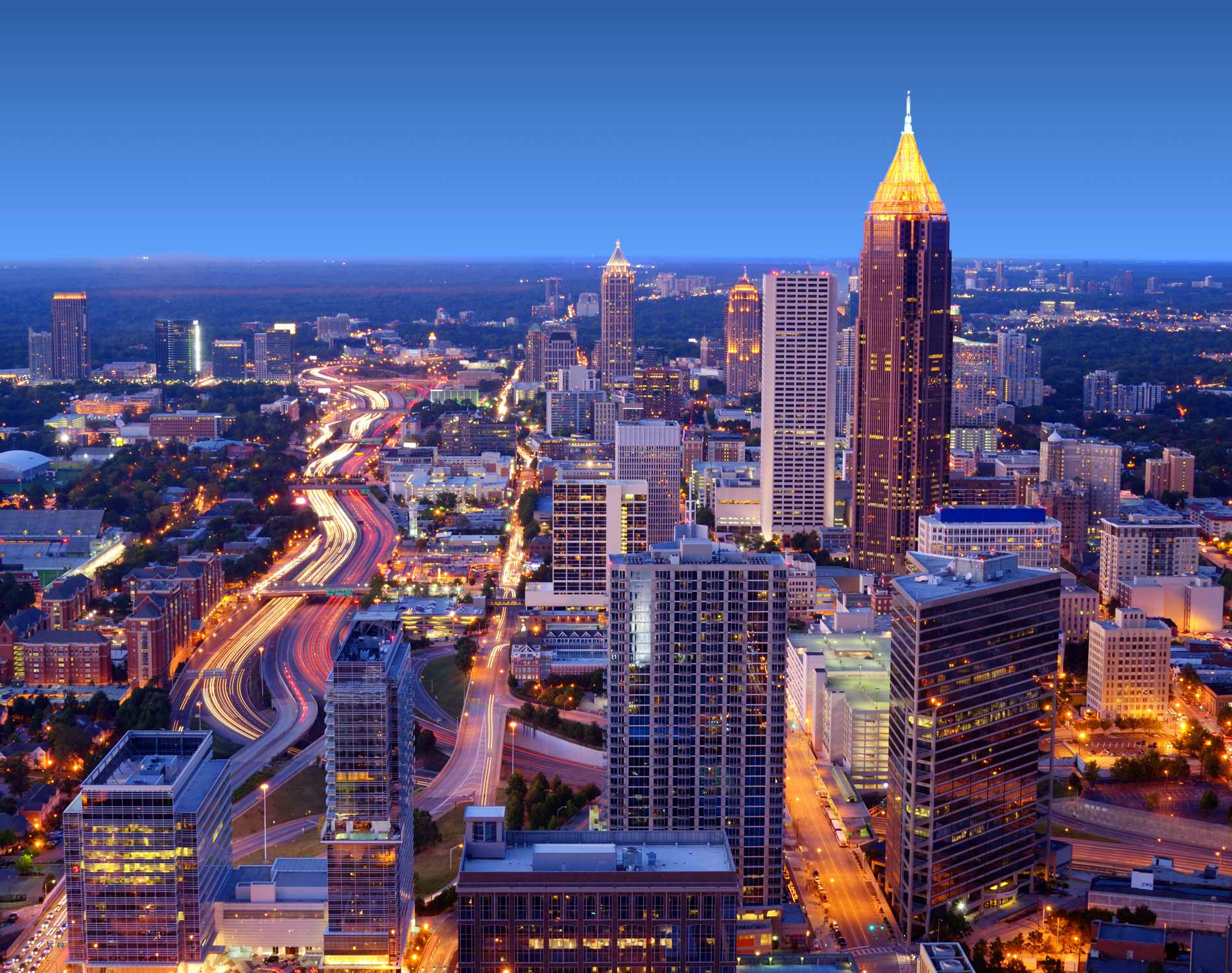 Atlanta is the Capital of Georgia and has a population of 488,800, Atlanta's is rich with history from how It played an important part in both the Civil War and the 1960s Civil Rights Movement. Atlanta History is a  Center piece, and the Martin Luther King Jr. National Historic Site is dedicated to the African-American leader's life and times.
Atlanta Botanical Garden
Since the Garden opened its doors in 1976, it has become the emerald jewel in the crown of Atlanta culture. The Garden is an ever-evolving destination where the horticulturally-minded, nature-inspired and fun-seeking families come together to feel human again.
Atlanta History Center
"In 1990, after decades of collecting, researching, and publishing information about Atlanta and the surrounding area, the organization officially became Atlanta History Center."
World of Coca-Cola
"World of Coca-Cola at Pemberton Place® celebrated its Grand Opening on May 24, 2007. It's the only place where you can explore the fascinating story of Coca‑Cola® – the world's best-known beverage brand. Learn a little more about us before your visit."
"
What a great company! Definitely way cheaper than anyone else in the area. And their work was superb! They stopped my water leak and didnt even make me pay until after they had left and it rained a few times. I love that they reassure their customers by not charging a down payment and giving a warranty.
"
We Have Over 30 Years of Experience in The Industry
"I had a great experience with this company. Couldn't stand the chirping any longer so got the Sootmasters to get it out for a very affordable price. Bye bye birdie."
Providing the Highest Quality Chimney Services In the Area
Our top priority is providing industry-leading service as your chimney sweep and fireplace professionals. Our goal is to build loyalty and trust with those we serve. That's why our first-class teams are considerate and careful, making sure to protect your property and belongings. We want to accommodate you, and we'll make sure to be in communication with you about any last-minute schedule changes. The sharpest individuals comprise our teams: those who exemplify what it means to be a true chimney sweep and fireplace professional.
Your Satisfaction is Guaranteed
Frequently Asked Questions
How do I know If my chimney and fireplace need cleaning? If I burn in it about twice a week in the winter.
A typically used fireplace should be annually cleaned and inspected a minimum of once a year. If the fireplace is used daily as a main source of heat, it should be checked more often. If you use your fireplace consistently during the winter, or you notice a black buildup on the walls of the fireplace, it should be cleaned annually. When a Chimney sweep comes, they will also inspect the fireplace and chimney from the outside and check for damage from the weather.
If I'm renting an apartment with a fireplace, is it me or my landlords' responsibility to get my Fireplace cleaned?
This care responsibility should be listed in your lease. If you are not sure, call your landlord, let them know of your concern. A fireplace should be cleaned and inspected at least once a year if used regularly.
Can you repair the cracked walls of my fireplace?
Yes, we can do all repairs needed to restore your fireplace to proper working order. Cracks in the brick and mortar of your Fireplace undergo a lot of stress from excessive exposure to weather. When the joints get damaged and split, chimney leaks become a common problem, leaving your fireplace unsafe to use. Give us a call to take care of all your fireplace issues.
Is it worth having a chimney inspected?
Yes, there is danger in being unaware of the condition of your chimney. Fire and extensive damage can result from problems you did not even know that you had – problems that we can identify and resolve for you.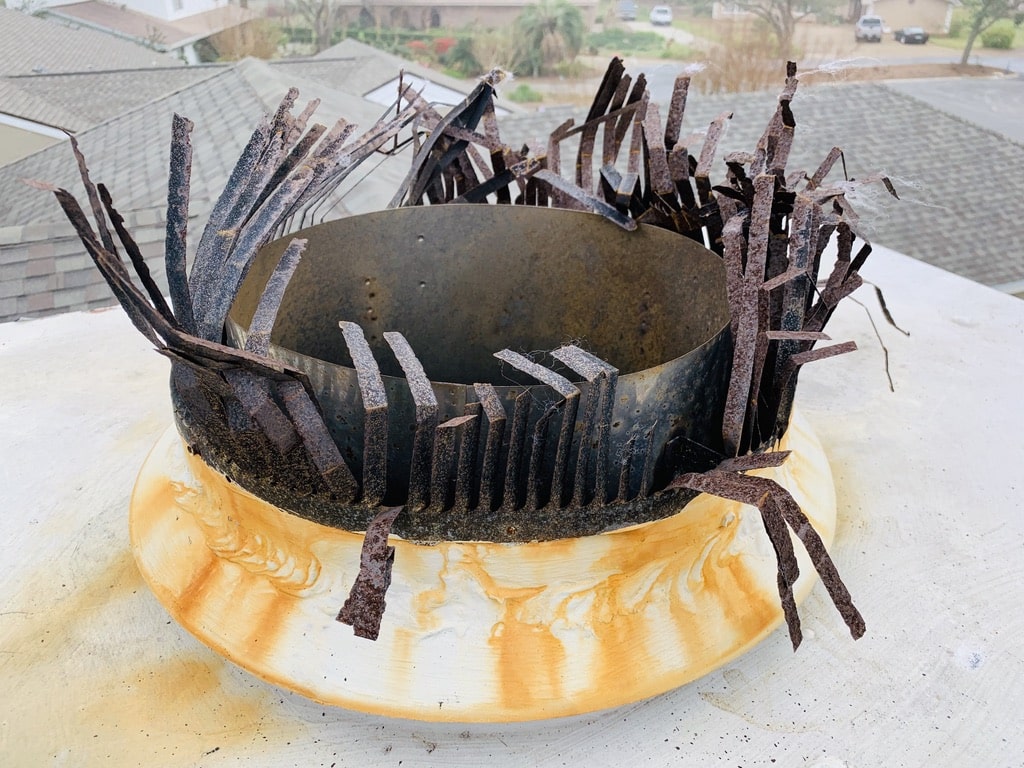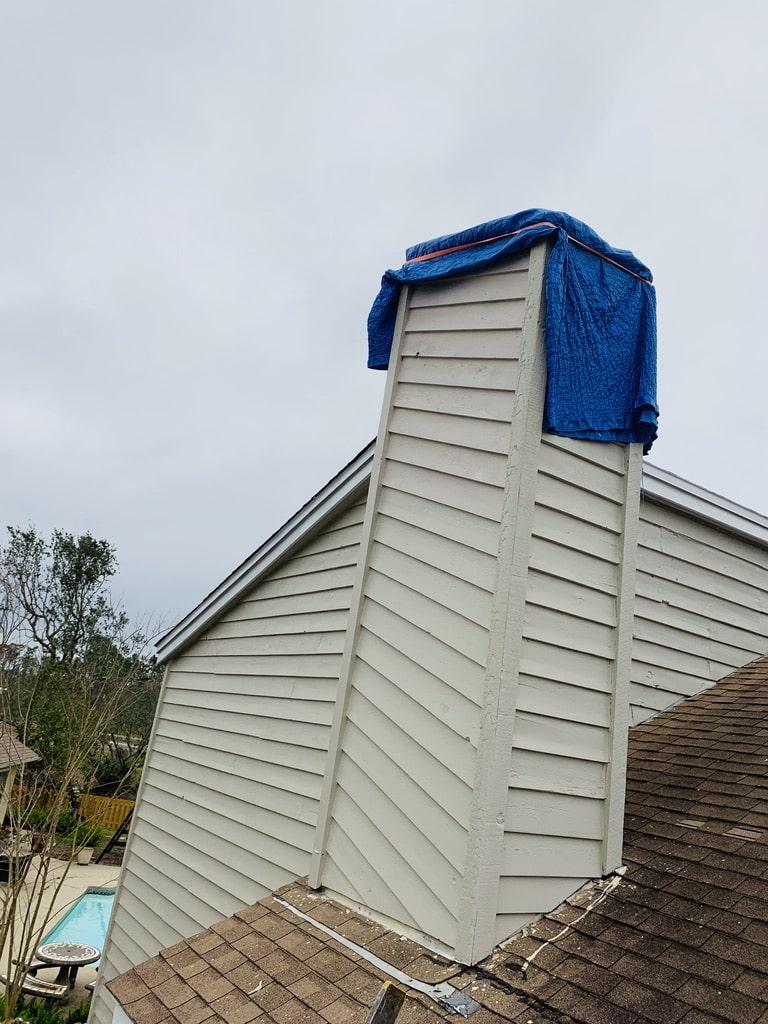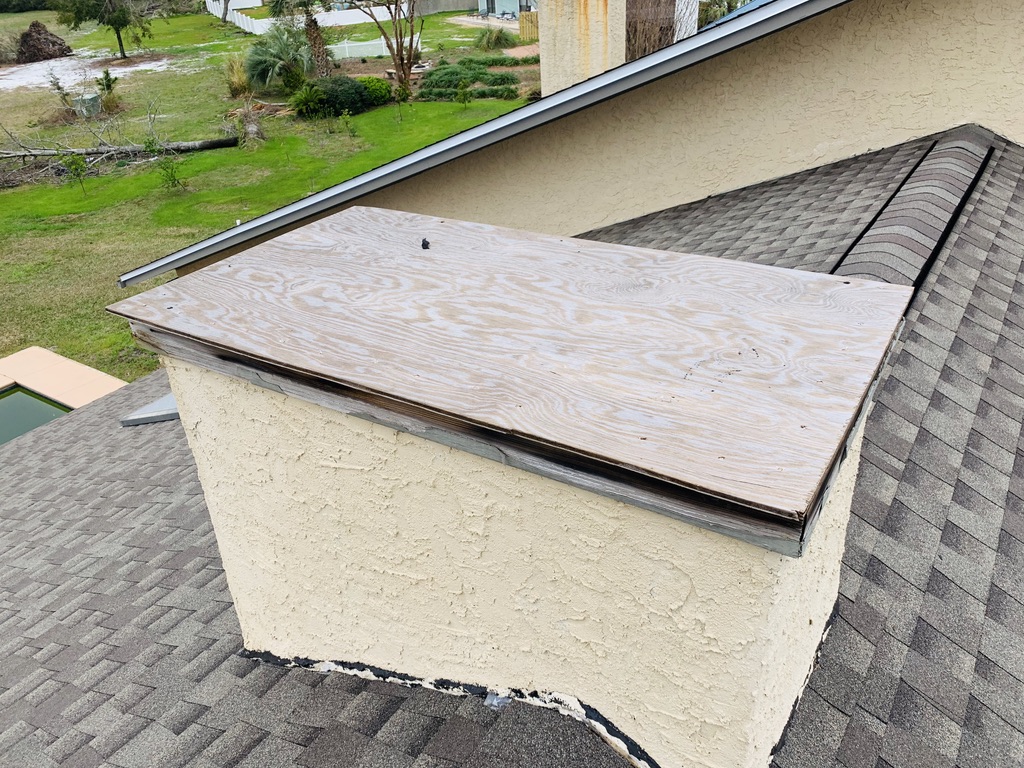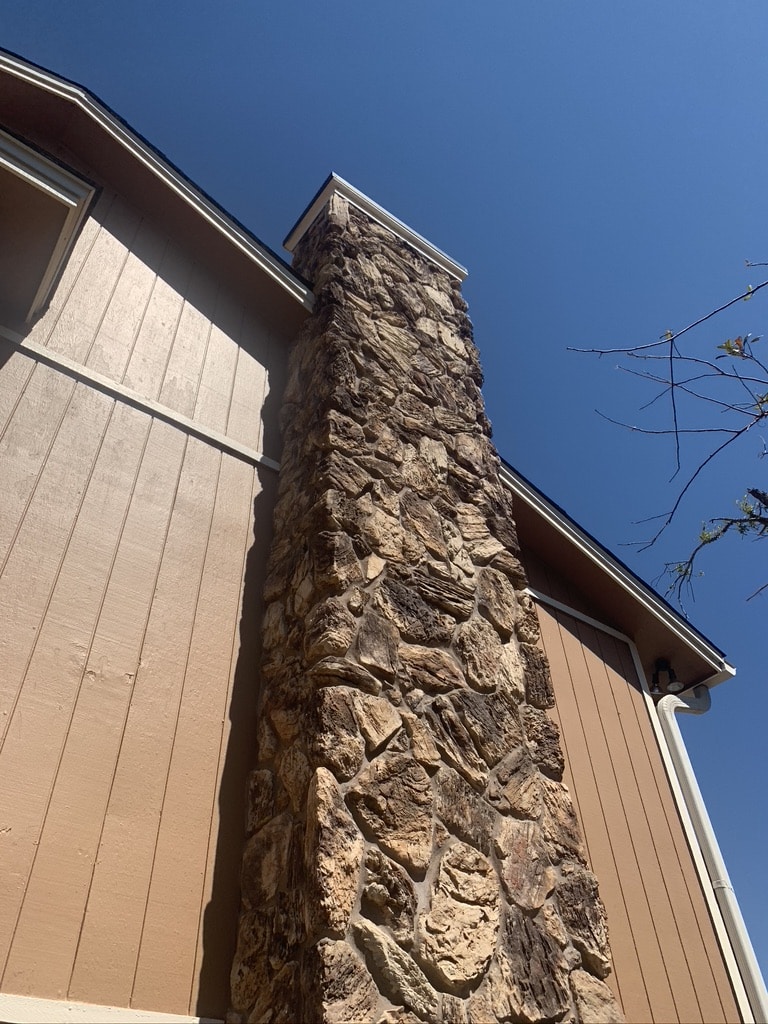 We found it nearly impossible to find a company willing to replace our chimney caps because of the high pitch of our roof. Your guys came out, assessed the job and came back and completed it. The work quality is excellent and we couldn't be happier.
Very courteous and professional. A job well done. Very knowledgeable about what they do and can help explain things. Awesome job Neal!
These guys were such a pleasure to deal with, they were professional, knowledgeable, clean, and just darn right awesome to do business with.
Thank you Sootmaster
I called about having my chimney leak repaired and the young man, I believe it was Patrick came out and was very polite. Gave me a reasonable estimate to repair my chimney. They came out a few days later to fix it. I would recommend this company if you need chimney repairs