Do You Have Chimney Damage From Hurricane Sally?
Do you believe you may have hurricane damage because of Hurricane Sally? Do you have water leaks from Chimney Damage? If you live in the Fort Walton Beach area and you believe you do have chimney hurricane damage, Sootmaster can help with all of your chimney repairs due to Hurricane Sally.
We offer Chimney Inspections, Chimney Sweeps, Restorations, as well as other Chimney Services in your area.
Call Sootmaster Chimney Repair Today:
(850) 863-1579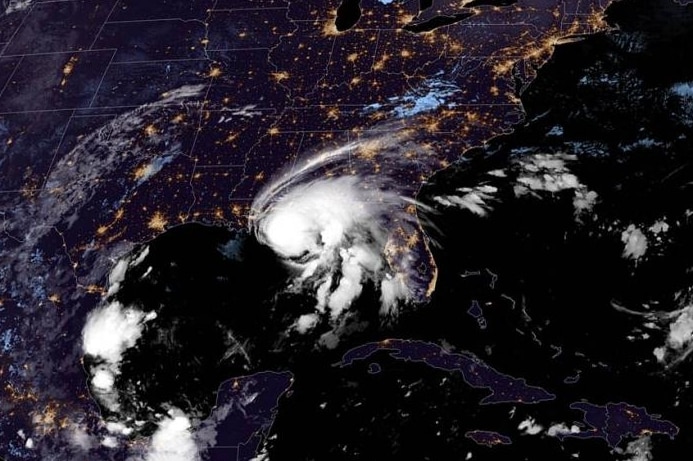 What to Expect
At Sootmaster Chimney Sweep Fort Walton Beach, we have a great reputation and quality service. We have the quickest appoint time of sweeps in our area.  Our team's top priority is a happy customer. To achieve this goal, we offer a variety of services from our staff with over 30 years of experience. Our team is careful to take good care of your home. Each member of the team wants to better him/herself and provide the best service possible. We always call ahead about any delays as well as arrival times. In addition, we provide a before and after photo of our work. Come to Chimney Repair Fort Walton Beach for the best chimney services!
We're a friendly team who will focus on your needs and concerns, so we focus more on you than making a sale. We value our customers, so building a relationship with you is our priority. Therefore, from simple tips to detailed advice on fireplace installations your local chimney sweep is here to help.
What We Can Do
Sootmaster Chimney Repair Fort Walton Beach provides great services to customers. Above all, we have a great reputation because of our professional services. We offer Water Leak Repairs, Animal removal, Masonry repairs, Fireplace repairs, Fireplace Installations, local chimney service, and chimney caps, as well as many more.
Have Questions? Ask The Sootmaster!
We understand how important it is for you to know what's going on. As a result, we here at chimney sweep Fort Walton Beach strive to help you to enjoy a safer home.
Most noteworthy, here are some questions you may want to ask:
Click here to Ask the SootMaster!
You can also check out our blog, which features Fireplace and Chimney tips as well as helpful information. Check our blog out here.
CONTACT US
Lastly, for questions about our services, give us a call at 850-863-1579 . You can also request an appointment online, and we'll send a chimney repair professional right to your door. You can find your local Sootmaster on our area service page. In conclusion, we want to be your top choice at Chimney Sweep Fort Walton Beach.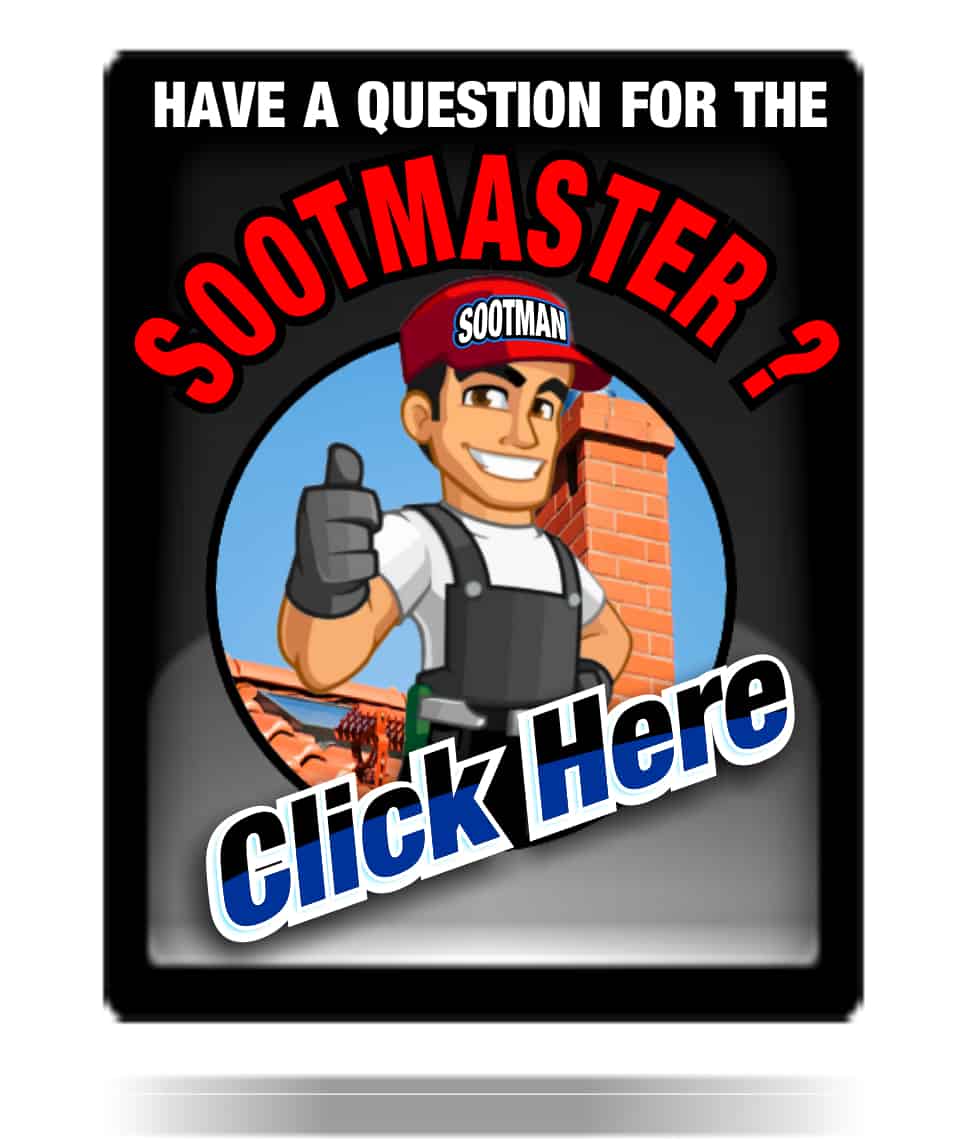 Inside Gaming Online
⭐⭐⭐⭐⭐
We had some issues with birds getting into our chimney. Soot Masters came and not only took care of the issues, they also gave us helpful tips on how to avoid more ongoing issues. On time and helpful. A+ service.
Dora S.

⭐⭐⭐⭐⭐
We needed immediate service to repair/replace our chimney cap and associated parts due to a bad leak. Patrick at Sootmasters came out and identified our problem and quickly and efficiently had new parts ordered and then installed! He is extremely knowledgeable and a definite expert in his field! Thank you for your outstanding service Sootmasters!
Kevin Murray
⭐⭐⭐⭐⭐
I use the Sootmaster frequently for inspections on my rental properties every time I switch tenants. They have always been my go to company. Skilled and highly recommended.
Adventure Fort Walton Beach
Fort Walton Beach is a beautiful seaside city with plenty of fun activities for the whole family to enjoy. While we are taking care of all your chimney needs, go adventure to the wonderful city of Fort Walton Beach.
Gulfarium Marine Adventure Park
Gulfarium Marine Adventure Park
is a great place to bring the whole family! "Delight in watching dolphins leap and sea lions play during our spectacular shows! Or participate and interact directly with these and other remarkable marine animals including stingrays, sharks, and otters in our new interactive programming (additional fee applies). Enjoy educational exhibits and beautiful ocean views. Open daily at 9 am." –
www.tripadvisor.com
Air Force Armament Museum
"The Air Force Armament Museum is the only museum in the world dedicated to the collection, preservation, and exhibition of artifacts and memorabilia associated with Air Force Armament and its platforms of delivery.  A 32-minute film on the history of Eglin Air Force Base and its role in the development of armament is shown continuously throughout the day. There is a lot to see and do at the Air Force Armament Museum." –
www.afarmamentmuseum.com
Wild Willy's Adventure Zone
" Wild Willy's Adventure Zone offers Family Fun Entertainment for All Ages! With 2 Miniature Golf Courses, Go-Karts, Laser Tag, 4D Movie Theater, 60 Foot Ropes Course, over 70 State of the Art Arcade Games, Laser Maze, Ptero Jump, and Onsite Authentic Italian Pizza Restaurant and Frozen Yogurt Shop!' –
www.tripadvisor
Indian Temple Mound Museum
The Fort Walton Mound is an archaeological site located in present-day Fort Walton Beach, Florida, United States. The large platform mound was built about 850 CE by the Pensacola culture, a local form of the Mississippian culture. Because of its significance, the mound was designated a National Historic Landmark in 1964. Still reduced by time, the massive mound is still 12 feet high and 223 feet wide at the base. It was an expression of a complex culture, built by a hierarchical society whose leaders planned and organized the labor of many workers for such construction. The mound served combined ceremonial, political and religious purposes. At the center of the village and its supporting agricultural lands, the mound served as the platform for the temple and residence of the chief.
Okaloosa Island Fishing Pier
Expansive concrete pier known for its saltwater fishing, bird-watching & summer fireworks. The Pier is best known for fishing. When you pay to fish off the pier, this includes a one day fishing license also. The original Okaloosa Island Fishing Pier was built in 1972 and extended 962 feet into the Gulf of Mexico. Sadly, Hurricane Erin.(1995) destroyed the original pier. The current pier opened in 1998 and
Extends 1262 feet out into the Gulf of Mexico.
Okaloosa Island
"In 1950, then U.S. Representative Robert F. Sikes acquired Okaloosa Island for Okaloosa County. Okaloosa Island is a narrow three-mile island between the cities of Fort Walton Beach and Destin, Florida. Okaloosa Island, also recognized as Santa Rosa Island, supports sandy white beaches and a portion is a part of the Gulf Islands National Seashore. The island serves as a barrier between Choctawhatchee Bay and the Gulf of Mexico and is home to many species of wildlife. Okaloosa Island also has several public beach accesses and parks. Bring a beach chair, afloat, and a cooler to relax on the quiet calm of the island from 8 a.m. to sunset." –
www.destinfwb.com