Sootmaster Chimney Sweep Tuscaloosa
What to Expect
Sootmaster Chimney Sweep Tuscaloosa has top-notch quality chimney services. Our local technicians are friendly, knowledgeable, and experienced with over 30 years in the field. Our team is dedicated to coming out to you as soon as possible and solving all your problems. We know that your time is important and that you don't want to have to pay multiple times for one job. That's why we only use the best materials that will last. Choose Chimney Repair Tuscaloosa for the best local chimney services!
Do you have chimney problems? Count on Sootmaster to solve your water, animal, and draft problems. In addition to solving problems, we always do a safety inspection first and will inform you of the status of your chimney. No matter the problem, your local Tuscaloosa chimney sweep team is here to solve them.
What We Can Do
Sootmaster Chimney Repair Tuscaloosa provides the best local service; that's why we have so many 5-star reviews. We offer Water Leak Repairs, Animal removal, Masonry repairs, Fireplace repairs, Fireplace Installations, local chimney service, and chimney caps, as well as many more.
Have Questions? Ask The Sootmaster!
We understand how important it is for you to know what's going on. As a result, we here at chimney sweep Tuscaloosa strive to help you to enjoy a safer home.
Here are some questions you may want to ask:
Click here to Ask the SootMaster!
CONTACT US
Lastly, for questions about our services, give us a call at 205-267-6985. You can also request an appointment online, and we'll send a chimney repair professional to you quicker than any other company. In conclusion, we want to be your top choice at Chimney Sweep Tuscaloosa.
Explore Tuscaloosa
Tuscaloosa is full of places to explore. So while we're working on your chimney, grab some grub, walk the river, and enjoy the scenery. Check out Tuscaloosa!
Tuscaloosa Riverwalk
"The Riverwalk is an excellent paved trail along the southern bank of the Black Warrior River near downtown Tuscaloosa. The path is divided by a painted line making a distinct two-way road for walkers and bikers." –www.visittuscaloosa.com
Bryant Denny Stadium
"Bryant-Denny Stadium has become one of the most prominent college football venues in the nation. Located on the southwestern edge of The University of Alabama campus, the history-laden stadium ranks among the nation's top-10 largest on-campus football stadiums with a seating capacity of 101,821 after completion of the latest expansion in the summer of 2010."
Paul W. Bryant Museum
The Paul W. Bryant Museum is located on the campus of the University of Alabama, in Tuscaloosa, Alabama. Founded in 1985, the museum was opened in 1988 to "house the history of Alabama football, with special emphasis on the legendary coach" Bear Bryant. 
Children's Hands-On Museum of Tuscaloosa
"Welcome to the Children's Hands-On Museum of Tuscaloosa!  CHOM, where children Explore, Create, and Discover every time they visit.  When we say "hands-on" we really mean it!  Learning through play is what our exhibits are all about, and you are encouraged to touch, feel, and play in our exhibits.  Three floors of fun wait for families and school groups, too.  With 26 exhibits, CHOM offers newborns through age 13 a fabulous place just for them!  Exhibits, special events, holiday celebrations, and parties are all waiting at CHOM!"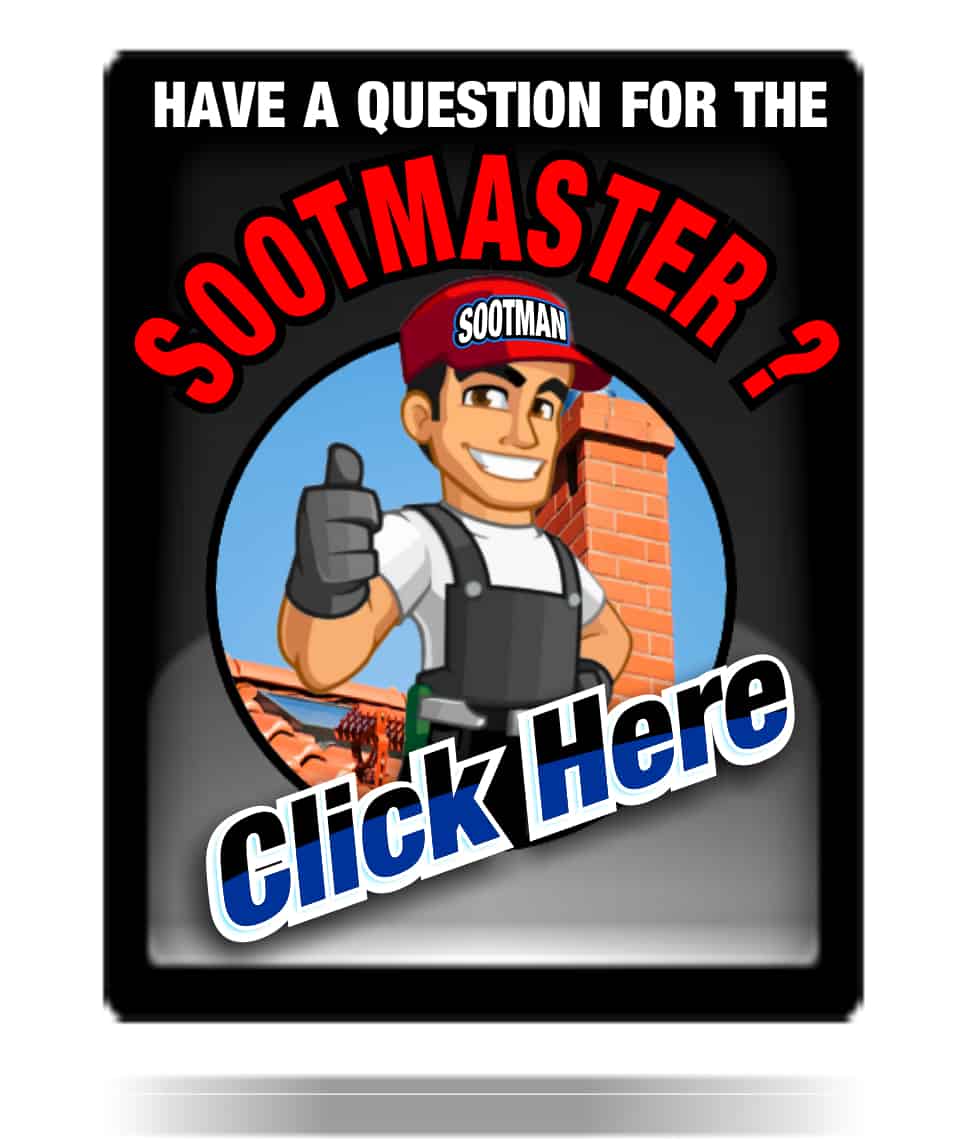 Edward K.
⭐⭐⭐⭐⭐
We had Patrick, Dave, and Dennis out to our home for inspections and hurricane repairs. They were prompt efficient and clean and we would highly recommend them for any fireplace repairs.
Larry R.
⭐⭐⭐⭐⭐
We lost our chimney due to hurricane Michael. We had our fireplace and chimney replaced by Wayne and Zach from Sootmaster. the job they did was outstanding. I am recommending these 2 men to anyone needing chimney and fireplace repair. There work and work ethics are amazing.
Carry C.
⭐⭐⭐⭐⭐
Wayne and Scott did amazing work at our home. Our old fireplace had become rusted and needed to be replaced. It was a serious undertaking. Both men were very careful and extremely tidy. Thanks so much!
Frequently Asked Questions
How often should I get my chimney swept?
According to The National Fire Protection Association Standard 211, "Chimneys, fireplaces, and vents shall be inspected at least once a year for soundness, freedom from deposits, and correct clearances. Cleaning, maintenance, and repairs shall be done if necessary."
My fireplace stinks, especially in the summer. What can I do?
The smell is because of creosote deposits within the chimney, a natural byproduct of woodburning. The odor is sometimes worse during the summer when the humidity is high the air conditioning is turned on. A typical sweeping will help but usually won't solve the smell completely. There are commercial chimney deodorants that work well, and plenty of people have good results with kitty litter or maybe baking soda set inside the fireplace. The real problem is that the air being drawn down the chimney, an indication of overall pressure problems within the house. Some make-up air should be introduced someplace else in the house. A good sealing and a top-mounted damper will reduce this air flow coming down the chimney.
I have a gas fireplace. Should this chimney be checked too?
Without a doubt! Although gas is usually a clean-burning fuel, the chimney can become non-functional from bird nests or other debris blocking the flue. Modern furnaces may also cause many problems with the typical flues intended to vent the older generation of furnaces.
What's safe to burn in the fireplace?