Sootmaster Chimney Sweep Baton Rouge
At Sootmaster Chimney Sweep Baton Rouge, we have a great reputation and quality service. Our team's top priority is a happy customer. To achieve this goal, we offer a variety of services from our staff with over 30 years of experience. Our team is careful to take good care of your home. Each member of the team wants to better themselves and provide the best service possible. We always call ahead to confirm. In addition, we provide a before and after photo of our work. Come to Chimney Repair Baton Rouge for the best chimney services!
We're a friendly team whose main focus is taking care of your needs the best way possible. We value our customers and building a relationship with you is our top priority. Therefore, from simple tips to detailed advice on fireplace installations your local chimney sweep is here to help.
What

We Can

Do
Have Questions? Ask The Sootmaster!
We understand how important it is for you to know what's going on. As a result, we here at Chimney Sweep Baton Rouge strive to help you to enjoy a safer home.
Most noteworthy, here are some questions you may want to ask:
Click here to Ask the SootMaster!
CONTACT US
Lastly, for questions about our services, give us a call at 225-240-7117 . You can also request an appointment online, and we'll send a chimney repair professional right to your door. You can find your local Sootmaster on our area service page. In conclusion, we want to be your top choice at Chimney Sweep Baton Rouge.
Attractions in Baton Rouge
Baton Rouge is the "Capital City" of Louisiana and is a prime central location for the state only being an hour away from New Orleans and Lafayette. The city is rich in culture, politics, and cuisine. So come check out the wonderful city of Baton Rouge!
UpTown Climbing
Louisiana's largest indoor rock climbing gym is coming soon to Baton Rouge! UpTown Climbing is bringing 10,000+ square feet of first-class rock climbing bliss to you – the newbie, the Boy or Girl Scout, the birthday party or business group, the yogi, the team, the athlete, the anything. With plenty of roped climbing and bouldering, UpTown Climbing will have something to satisfy all skill levels from novice to "No Way!" Plus we'll have party rooms, dedicated fitness and yoga spaces, and locker rooms to complement your climbing. We are also planning to partner with some awesome people to bring you aerial arts like silks and trapeze. Come be a part of our community. By locals. For locals. Let us rock your world! UpTown. Yes, it's a pun. Get Up, Baton Rouge! –www.visitbatonrouge.com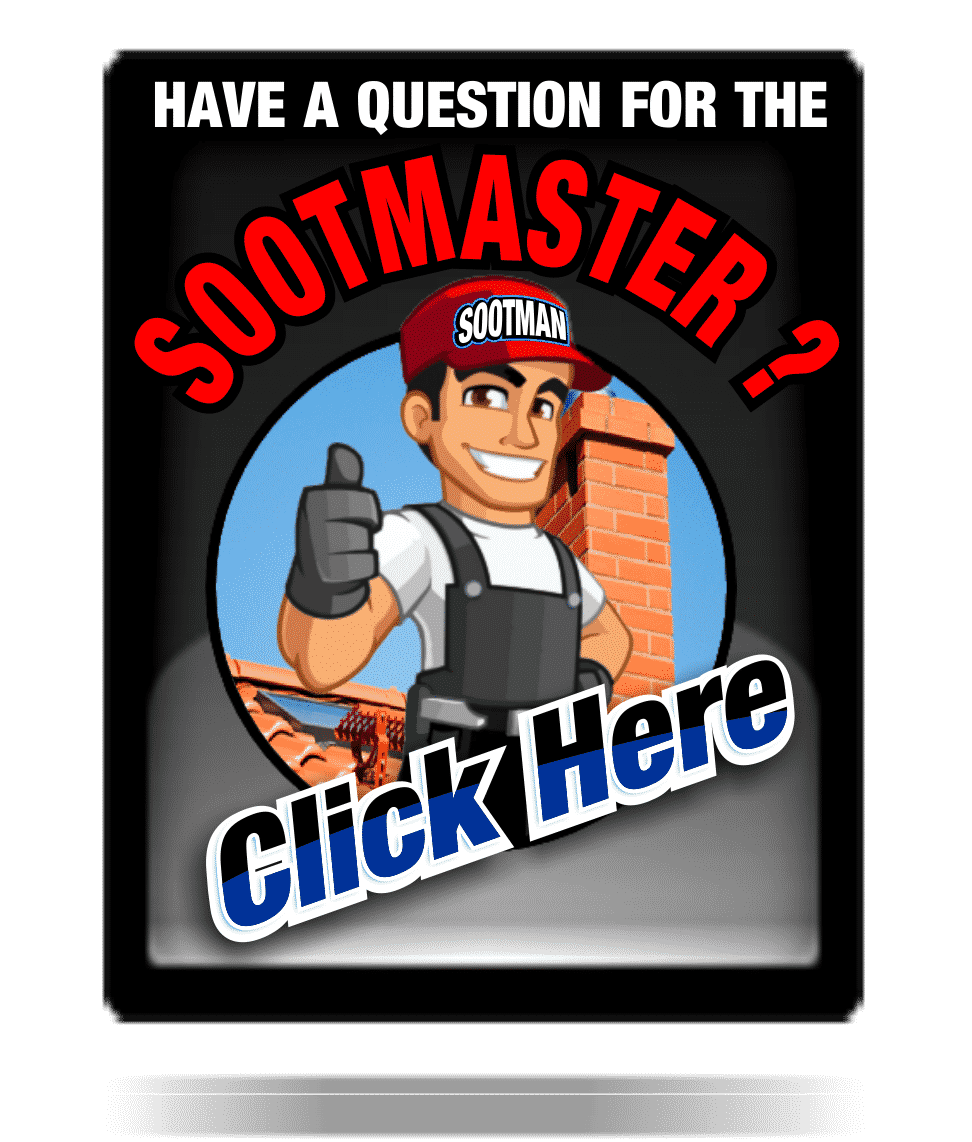 Carol W.
⭐⭐⭐⭐⭐
Cole came out did a very professional job. Would recommend him and Sootmaster to anybody that needs their chimney inspected or cleaned.
Joy R.
⭐⭐⭐⭐⭐
Cole came out and did a inspection came back out the next week and did the repairs did a great job took his time to make sure it was done right would recommend him and the company to anybody that needs a chimney sweep or chimney repairs.
Frank J.
⭐⭐⭐⭐⭐
I called about having my chimney leak repaired and the young man, I believe it was Patrick came out and was very polite. Gave me a reasonable estimate to repair my chimney. They came out a few days later to fix it. I would recommend this company if you need chimney repairs
Frequently Asked Questions
What Is Creosote?
When we inspect your chimney, we are looking for any number of potential signs that show damage to the inside of the flue or the outside structure. But primarily, what we look for and clean is creosote. Creosote is a tar-like substance that builds up within the chimney after you burn wood. It combines with soot and becomes highly flammable. 
I'm unsure how to work my damper. Can you explain to me how?
This is a common question.  If the damper is not functioning correctly or if it's closed, you've got a situation on your hands that may lead to a smoky room at best and a fire hazard at worst. The damper is a hinged metal plate or valve used to seal the fireplace when not in use. You want the damper to be fully open, and you want it to be in the open position before you light your fire, for obvious safety reasons.
How often should I get my chimney swept?
According to The National Fire Protection Association Standard 211, "Chimneys, fireplaces, and vents shall be inspected at least once a year for soundness, freedom from deposits, and correct clearances. Cleaning, maintenance, and repairs shall be done if necessary."
What's safe to burn in the fireplace?