Sootmaster Chimney Sweep Baton Rouge
At Sootmaster Chimney Sweep Baton Rouge, premium and quality services are available through our location. Chimney sweep services are absolutely necessary to keep a safe, clean, and working fireplace. According to the CSIA (Chimney Safety Institute of America) chimneys are highly recommended to be cleaned at the very least once a year, this includes a full inspection as well. Luckily for you, at Sootmaster Baton Rouge, we have over 30 years of experience in all areas of fireplace services. Chimney sweeping can be meticulous work, and to no surprise, most people don't regularly clean their chimneys. Our technicians can solve any issue, ranging from a leak, the most common issue, or to even removing animals from your chimney (it happens!) We pride ourselves in our work, and we value the customer even more. By providing our customers with detailed "before and after" reports, including photos, we can show the customer exactly what we did, why, and how it is beneficial to you. Give our helpful team a call, we are on standby waiting, ready to make an appointment, give detailed advice, and list some of the services that we offer. 
What

We Can

Do
Why Choose Us?
At Sootmaster of Baton Rouge we value the customer more than anything, so doing an excellent job that leaves you satisfied with our work is top priority. Additionally at Sootmaster, we offer direct and fair pricing, our companies values are reflected and shown in the jobs that are carried out. We do a fantastic job, and our mission is for the customer to feel the same way. By providing you with a detailed report of every job, including what we did, how we did it, and what it means to you. At Sootmaster of Baton Rouge we take our work very seriously, and we do that by providing only certified technicians to oversee the repairs and services necessary. 
All technicians are highly trained and specialized at what they do with many years of experience.
All employees undergo an extensive background check and drug testing to ensure a safe work environment
All employees are continuously trained and "follow ups" are regularly confirmed to ensure the same quality of work for every customer
Storm Damage Repair
Summertime has arrived and we all know that means a lot of heavy rain and thunderstorms. Louisiana is one of the rainiest states in the entire country. With bad weather comes damage and chimneys are one of the most vulnerable areas of your home. Chimney can become damaged by wind, rain, and even lightning. The damages caused by these will also be more severe if your chimney had any prior malfunctions or cracks.
Sootmaster Chimney Sweeps of Baton Rouge is your local chimney expert in storm damage repairs.
Here is a list of common repairs we perform after heavy rainstorms hit the area along with things to look for after the storm has passed:
Bricks that are damaged or missing and cracks in the mortar between the bricks
A damaged or dented Flashing
A damaged or missing chimney cap
A damaged or missing chase cover
Give your local Sootmaster a call if you have suffered any damages this summer or if you would like an inspection to ensure there are no underlying issues that could cause your chimney to be more prone to storm damage. Pushing off repairs can cause the damages to become more extensive and that can get costly. We will create the best plan for your repairs and help make you feel safe when using your chimney!
Attractions in Baton Rouge
Baton Rouge is the "Capital City" of Louisiana and is a prime central location for the state, only being an hour away from New Orleans and Lafayette. The city is rich in culture, politics, and cuisine. So come check out the wonderful city of Baton Rouge!
UpTown Climbing
Louisiana's largest indoor rock climbing gym is coming soon to Baton Rouge! UpTown Climbing is bringing 10,000+ square feet of first-class rock climbing bliss to you – the newbie, the Boy or Girl Scout, the birthday party or business group, the yogi, the team, the athlete, the anything. With plenty of roped climbing and bouldering, UpTown Climbing will have something to satisfy all skill levels from novice to "No Way!" Plus we'll have party rooms, dedicated fitness and yoga spaces, and locker rooms to complement your climbing. We are also planning to partner with some awesome people to bring you aerial arts like silks and trapeze. Come be a part of our community. By locals. For locals. Let us rock your world! UpTown. Yes, it's a pun. Get Up, Baton Rouge! –www.visitbatonrouge.com
Hours
Monday           Open 24 hours
Tuesday          Open 24 hours
Wednesday     Open 24 hours
Thursday         Open 24 hours
Friday               Open 24 hours
Saturday          Open 24 hours
Sunday            Open 24 hours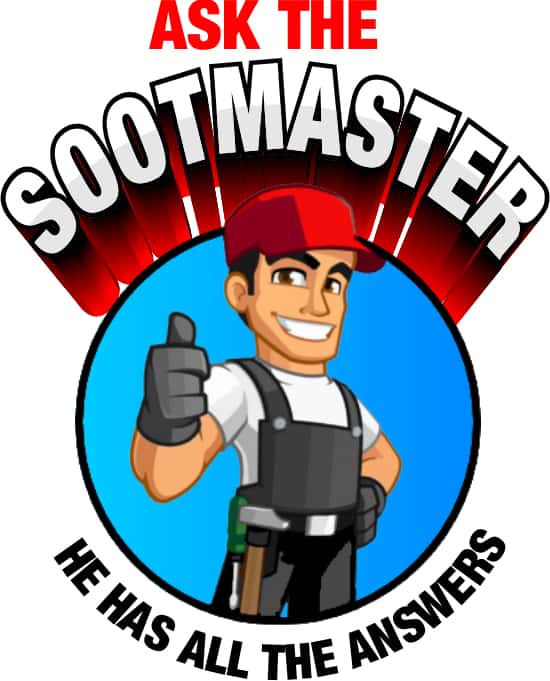 Carol W.
⭐⭐⭐⭐⭐
Cole came out did a very professional job. Would recommend him and Sootmaster to anybody that needs their chimney inspected or cleaned.
Joy R.
⭐⭐⭐⭐⭐
Cole came out and did a inspection came back out the next week and did the repairs did a great job took his time to make sure it was done right would recommend him and the company to anybody that needs a chimney sweep or chimney repairs.
Frank J.
⭐⭐⭐⭐⭐
I called about having my chimney leak repaired and the young man, I believe it was Patrick came out and was very polite. Gave me a reasonable estimate to repair my chimney. They came out a few days later to fix it. I would recommend this company if you need chimney repairs
Frequently Asked Questions
What Is Creosote?
When we inspect your chimney, we are looking for any number of potential signs that show damage to the inside of the flue or the outside structure. But primarily, what we look for and clean is creosote. Creosote is a tar-like substance that builds up within the chimney after you burn wood. It combines with soot and becomes highly flammable. 
I'm unsure how to work my damper. Can you explain to me how?
This is a common question.  If the damper is not functioning correctly or if it's closed, you've got a situation on your hands that may lead to a smoky room at best and a fire hazard at worst. The damper is a hinged metal plate or valve used to seal the fireplace when not in use. You want the damper to be fully open, and you want it to be in the open position before you light your fire, for obvious safety reasons.
How often should I get my chimney swept?
According to The National Fire Protection Association Standard 211, "Chimneys, fireplaces, and vents shall be inspected at least once a year for soundness, freedom from deposits, and correct clearances. Cleaning, maintenance, and repairs shall be done if necessary."
What's safe to burn in the fireplace?
Hurricane Safety Tips
Hurricane season has begun and we want to provide you with the best tips to keep your home and chimney as safe as possible during the bad weather that may occur.
Shut the Fireplace Damper:

When your damper is open during a storm, rain and moisture will get trapped in your chimney flue and that can cause many problems. If your chimney has been leaking, look into getting a Locktop Damper installed.

Invest in a Chimney Cap: Essentially a chimney cap is a roof that goes over the hole at the top of your chimney flue. A properly installed chimney cap will keep most of the rain out while also adding extra protection against hurricane damage.
Get a Chimney & Fireplace Inspection: Getting an inspection before any major storms or hurricanes occur can prevent any problems your chimney may have from worsening. If your firebox has cracks, any flooding or water build-up can cause severe structural issues.
Sootmaster Chimney Sweep Baton Rouge is here to help and guide you through any questions or concerns you may have. Feel free to give us a call or make an appointment today!
Did You Know?
Baton Rouge gets an average rainfall of 60.6 inches per year! The reason all of that rain is a problem is that Baton Rouge is an extremely flat part of Louisiana which causes drainage to be really poor. This results in flooding being one of the main concerns local residents have. Flooding can cause a variety of issues for your chimney such as damaged mortar and unstable foundations. Due to these heavy amounts of rainfall, be sure you're getting your annual fireplace and chimney inspection recommended by the CSIA.
Hurricane Delta is here and it brings a lot of rain. Have you noticed any chimney or fireplace damages? Any leaks or soft spots around your ceiling? Is any mortar missing on your chimney? Any water in your fireplace? If you have noticed any of these signs you should act fast before the water damages become significant and costly. 
Sootmaster Chimney Sweep can handle any repair you have. We offer all fireplace and chimney services at a very reasonable price. Our expert technicians have 30 years of experience and knowledge of water and hurricane damage repairs.
Give us a call today and we will make your damages disappear!