Sootmaster Chimney Sweep Pensacola
With over 30 years of experience, Sootmaster Chimney Sweep Pensacola is dedicated to giving you the best experience when dealing with your chimney and fireplace system.
"Nobody gets there faster than us or better prepared. Over 100 years of combined experience!"
Who is Sootmaster Chimney Sweeps?
Sootmaster Chimney Sweeps is Pensacola's local chimney sweep and Fireplace expert with over 30 years of experience and 100 years of combined experience!
Homeowners need us for various needs they may have, whether they want a trained professional to work on their home or don't have the time to work on it themselves; having us service their chimney sweep is the responsible choice.
Our services are a great way to have the best home in the Pensacola area. So call us today at (850) 475-8700 to schedule your chimney sweep needs!
Chimney Cleaning & Repairs: Common Services & Repairs
These are a few of our award-winning local services:
Chimney and Fireplace Sweeping and Inspection 

Chimney Repairs and Replacements

Humane Animal Removal 

Smoke Issue Diagnostics and Smoke Stain Removal
As mentioned before, these are just a few of the professional chimney services we offer. If you have any questions or concerns, contact us at (850) 475-8700 or [email protected] We look forward to seeing how we can serve you!
Pensacola's Moody Weather and What it Means for Your Chimney
Pensacola may seem crazy at first glance, but it is actually a pretty safe place to live. The weather in Pensacola is unpredictable. There is no doubt about that. As a local to Pensacola, we have endured frost, hurricanes, and all other kinds of weather conditions, and we commend you for putting in the hard work as a local. 
We know how to deal with the moody weather that Pensacola experiences, and that is really what it takes to be a Pensacolan. We at Sootmaster know precisely how you feel living in Pensacola and can help service your chimney for years to come. 
We have over 30 years of experience dealing with the chimneys and fireplaces of Pensacola. 
This is our hometown and we value the community and love servicing the wonderful people that live here. We are your greatest local chimney company!
Since we've spent so much time here, we know the weather patterns and we know how best to fix any issues you may have. If you think your chimney may be suffering from some water damage, or you just want us to make sure it does not happen, give us a call or send us an email and we would love to see how we can help you!
Things to do in Pensacola, Florida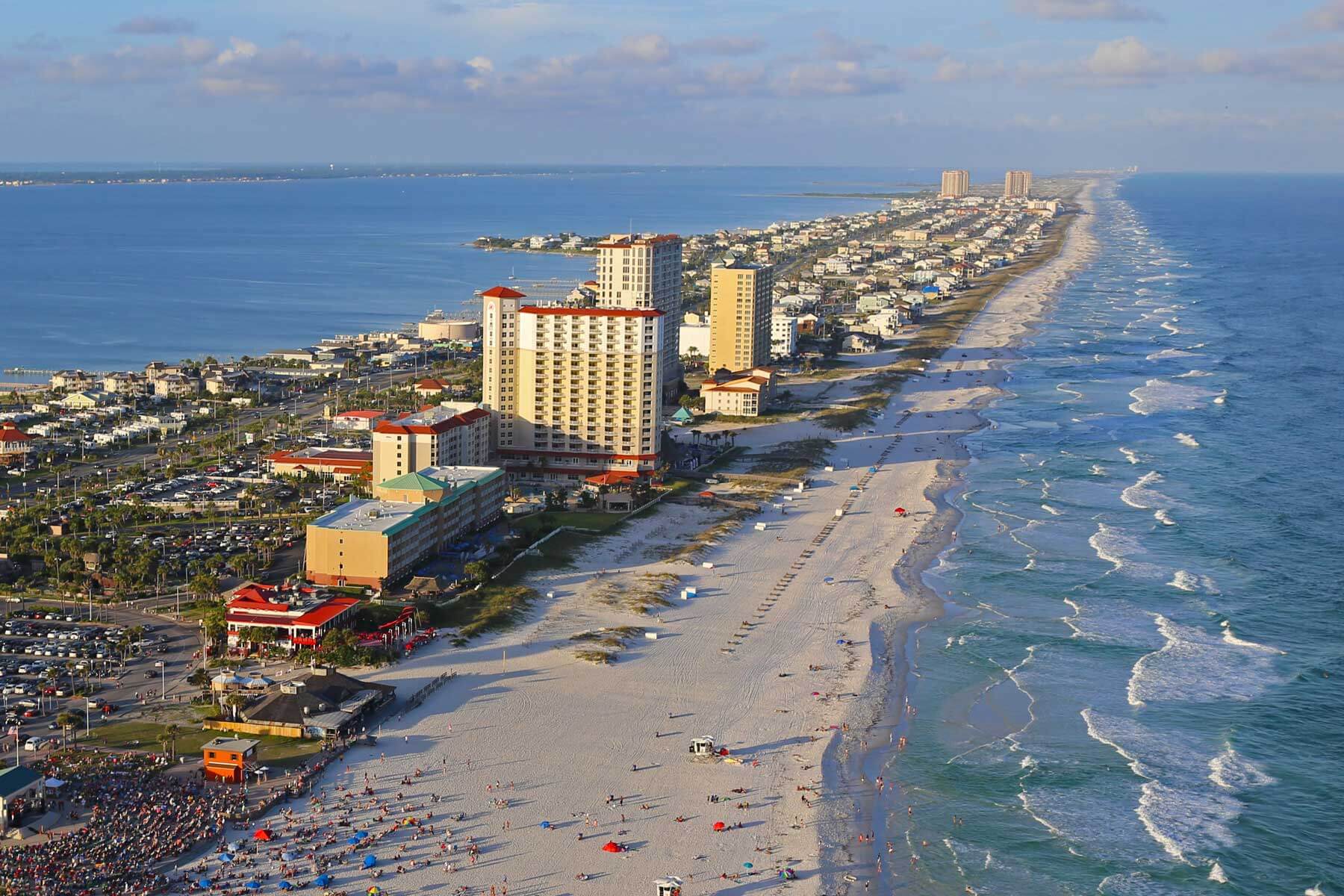 National Naval Aviation Museum
"The National Naval Aviation Museum is home to tens of thousands of items and millions of documents which span the entire spectrum of Naval Aviation history. Through its Emil Buehler Naval Aviation Library, History Up Close series, online exhibits, and collections database, these items and the stories they tell can be shared with researchers and the general public. Further, the Naval Aviation Museum Foundation operates a number of educational programs at the Museum and the state-of-the-art National Flight Academy, all designed to inspire children and adolescents to pursue excellence in science, technology, engineering and mathematics (STEM)."
Big Lagoon State Park
First acquired in 1977, Big Lagoon State Park is a 705-acre Florida State Park located on the northwestern Florida coast, approximately 10 miles southwest of Pensacola on Gulf Beach Highway. It encompasses the northern boundary of Big Lagoon as it snakes toward Pensacola Bay to the east.
Pensacola Lighthouse & Maritime Museum
"Built in 1859 the Pensacola Lighthouse and Maritime Museum is listed on the National Register of Historic Places and is an active U.S. Coast Guard aid to navigation. Come climb the tower, take a ghost hunt, or get the best seats in the house for the U.S. Navy Blue Angels practice flights. The Richard C. Callaway Museum is housed in the restored 1869 keeper's quarters where you'll explore a wide range of exhibits."
Pensacola is the westernmost city in the Florida Panhandle, and the county seat of Escambia County, Florida. As of 2019, the population was estimated to be 52,975. Pensacola is the principal city of the Pensacola Metropolitan Area, which had an estimated 502,629 residents as of 2019.
Frequently Asked Questions
Is it safe to have a chimney cleaned when there's nice carpet around it?
Our professionals take great care to protect the homes of our customers. Leaving our workspace clean and beautiful is as important to us as the quality chimney care we provide.
How often should my chimney be swept?
Each chimney and fireplace is different, so there's no perfect answer. The easiest way to know when your chimney needs cleaned is to have it inspected annually as recommended by the NFPA.
How long does it take for a team to arrive after requesting a visit?
We can typically make it to your home within 3-4 days of your initial call.
Do chimneys for gas fires need serviced?
Definitely; all flues can get blocked by debris from animals and exhaust from the fire can cause corrosive buildup. There is also risk that the venting system isn't working properly if the gas stove was installed after the chimney. The installers are not necessarily interested in making sure the system is acceptable as much as getting it installed.
Message Us
Get In touch below. Ask Any Question for A Consultation
Please Fill Out Information Below: