850-999-7003
Sootmaster Chimney Sweep Pensacola
What to Expect



At Sootmaster Chimney Sweep Pensacola, we have a great reputation of quality service. With over 30 years of exceptional service, our customer is our top priority. Our team is committed to taking care of your home. We call ahead to confirm arrival and delays. Additionally, we provide a before and after photos of our work.
We're a friendly team that will focus on your needs and concerns to make sure that the job is done right. Building a relationship with you is our priority. Therefore, from simple tips, to detailed advice on fireplace installations, your local chimney sweep is here to help.
What

We Offer
Sootmaster Chimney Sweep Pensacola provides a number of great services to our customers. Each one of our technicians are professionals in their field and offer years of experience. A number of different services we offer are: 
 
Chimney Sweep

: SootMaster Pensacola uses specials tools to clean your chimney. Our team will do everything to ensure the functionality of your chimney.
Water Leak Repairs:

We only use the best materials and promise to provide the best quality 

water leak repairs. We offer flashing, chimney caps, and more.
Animal Removal: Animal Removal is one of our priorities, and our caring team will ensure the animal removal process is humane. 
Masonry Repairs: Sootmaster Chimney Repair Pensacola offers several different masonry repairs. For example, we offer tuckpointing,

chimney flue repair

, flue relining, and 

more.

Fireplace repairs: After a thorough inspection of your fireplace by one of our professionals, we will make suggestions to ensure maximum efficiency of your fireplace.
Fireplace Installations: Sootmaster Chimney Sweep Pensacola offers several 

types of fireplace installation. For instance, we can install simple fireplaces, but we can also install 

ash dump doors, wood stoves, and other products. Contact us for more information!
Have Questions? Ask The Sootmaster!
We understand how important it is for you to know what's going on. As a result, we here at Chimney Sweep Pensacola strive to provide you with accurate, up to date information on progress within our industry. 
Have some questions you would like to ask? Here are a few common ones:
Have any additional questions? Ask the SootMaster!
CONTACT US
Lastly, for questions about our services, give us a call at 850-475-8700 . You can also request an appointment online, and we'll send a chimney repair professional right to your door. We look forward to meeting you!
Explore Pensacola
Pensacola is full of places to explore. So while we're working on your chimney, grab some grub, sit on the beach, and enjoy the scenery. Check out Pensacola!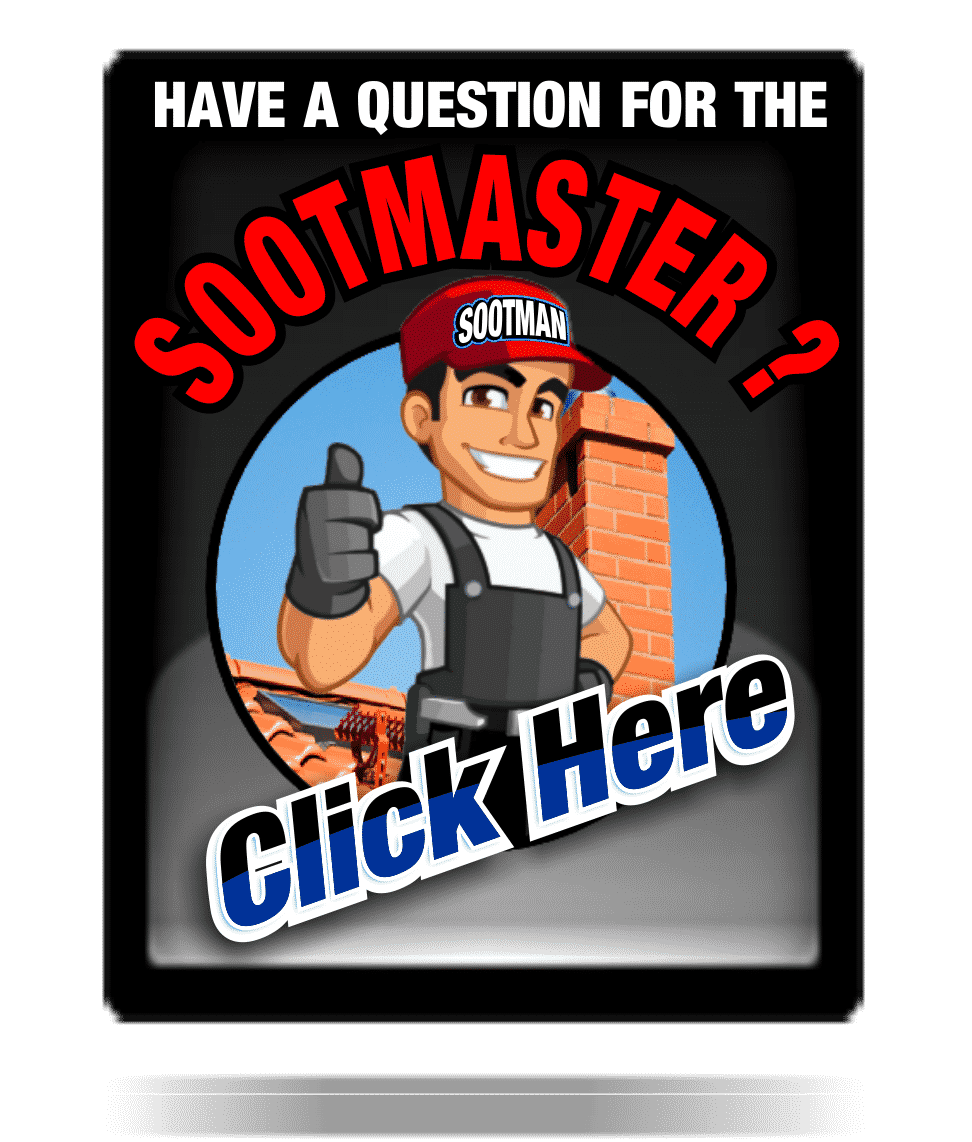 Rachel R.
⭐⭐⭐⭐⭐
Very courteous and professional. A job well done. Very knowledgeable about what they do and can help explain things. Awesome job Neal!
Shelly M.

⭐⭐⭐⭐⭐
We found it nearly impossible to find a company willing to replace our chimney caps because of the high pitch of our roof. Your guys came out, assessed the job and came back and completed it. The work quality is excellent and we couldn't be happier.
George H.

⭐⭐⭐⭐⭐
These guys were such a pleasure to deal with, they were professional, knowledgeable, clean, and just darn right awesome to do business with.
Thank you Sootmaster
Frequently Asked Questions
How often should I get my chimney swept?
According to The National Fire Protection Association Standard 211, "Chimneys, fireplaces, and vents shall be inspected at least once a year for soundness, freedom from deposits, and correct clearances. Cleaning, maintenance, and repairs shall be done if necessary."
My fireplace stinks, especially in the summer. What can I do?
The smell is because of creosote deposits within the chimney, a natural byproduct of woodburning. The odor is sometimes worse during the summer when the humidity is high the air conditioning is turned on. A typical sweeping will help but usually won't solve the smell completely. There are commercial chimney deodorants that work well, and plenty of people have good results with kitty litter or maybe baking soda set inside the fireplace. The real problem is that the air being drawn down the chimney, an indication of overall pressure problems within the house. Some make-up air should be introduced someplace else in the house. A good sealing and a top-mounted damper will reduce this air flow coming down the chimney.
I have a gas fireplace. Should this chimney be checked too?
Without a doubt! Although gas is usually a clean-burning fuel, the chimney can become non-functional from bird nests or other debris blocking the flue. Modern furnaces may also cause many problems with the typical flues intended to vent the older generation of furnaces.
What's safe to burn in the fireplace?