Jacksonville
Chimney Sweeps And Inspections
With over 30 years of experience, Sootmaster is dedicated to giving you the best experience when dealing with your chimney and fireplace system.
"Nobody gets there faster than us or better prepared. Over 100 years of combined experience!"
What we do
Chimney Sweeps, Repairs, Inspections, Installations
What To Expect
Here at Sootmaster Chimney Sweep Jacksonville Florida we strive at providing the best and most reliable work around. We have spent the last 30 years perfecting our craft and earning a great reputation with those we have had the pleasure of meeting. At Sootmaster, we hold our technicians to the highest standard of training and certification, and we use the best equipment. It is for these reasons we offer 10-year warranties on most of our services. To find out which services or to schedule a warranty appointment, call us at (904) 217-6100.
Why Choose Us
As we have mentioned before, you are the number one priority here at Sootmaster Chimney Sweep Jacksonville Florida. We appreciate your experience with us more than anything, which is why we have the most respectful and knowledgeable team. We will do our best to give you fair pricing and quality services, with safety as our #1 priority.  Give us a call at (904) 217-6100 and let us know what we can do for you!
Chimney Sweeps & Inspections
Sootmaster Chimney Sweep Jacksonville Florida offers professional chimney sweeping services as well as quality inspections. Learn more about our sweeps and inspections, and trust in the Sootmaster.
Waterproofing & Repairs
Sootmaster of Jacksonville offers excellent waterproofing services and general masonry and prefab repairs. Call Sootmaster to schedule an appointment with our professionally trained technicians.
Custom Installations
Do you have a fireplace? Do you want one? Sootmaster also offers professional chimney and fireplace installation. Whether it be a masonry system (brick), or prefabricated (metal), Sootmaster has you covered.
"
They came out yesterday because we heard some crazy noises coming from our living room. It scared the living daylight out of us. We figured something done got caught up in the fireplace. Low and behold it was a great big ol raccoon and it's kids. Will removed them and we no longer feel haunted in our house.
"
We are experienced
We Have Over 30 Years of Experience in The Industry
With an ever-growing team, the experience of the Sootmaster company grows as well. For Over 30 years, Sootmaster has focused on perfecting their work on chimney and fireplace systems. We have many professionally trained technicians who are prepared and eager to assist you with any problem your chimney and fireplace might present, from standard sweeps to ground-up installations, Sootmaster's expert technicians can get the job done.
About us
Providing the Highest Quality Chimney Services In the Area
Our top priority is providing industry-leading service as your chimney sweep and fireplace professionals. Our goal is to build loyalty and trust with those we serve. That's why our first-class teams are considerate and careful, making sure to protect your property and belongings. We want to accommodate you, and we'll make sure to be in communication with you about any last-minute schedule changes. The sharpest individuals comprise our teams: those who exemplify what it means to be a true chimney sweep and fireplace professional.
Your Satisfaction is Guaranteed
Frequently Asked Questions
Is it safe to have a chimney cleaned when there's nice carpet around it?
Our professionals take great care to protect the homes of our customers. Leaving our workspace clean and beautiful is as important to us as the quality chimney care we provide.
How often should my chimney be swept?
Each chimney and fireplace is different, so there's no perfect answer. The easiest way to know when your chimney needs cleaned is to have it inspected annually as recommended by the NFPA.
How long does it take for a team to arrive after requesting a visit?
We can typically make it to your home within 3-4 days of your initial call.
Do chimneys for gas fires need serviced?
Definitely; all flues can get blocked by debris from animals and exhaust from the fire can cause corrosive buildup. There is also risk that the venting system isn't working properly if the gas stove was installed after the chimney. The installers are not necessarily interested in making sure the system is acceptable as much as getting it installed.
Things to do in Jacksonville Florida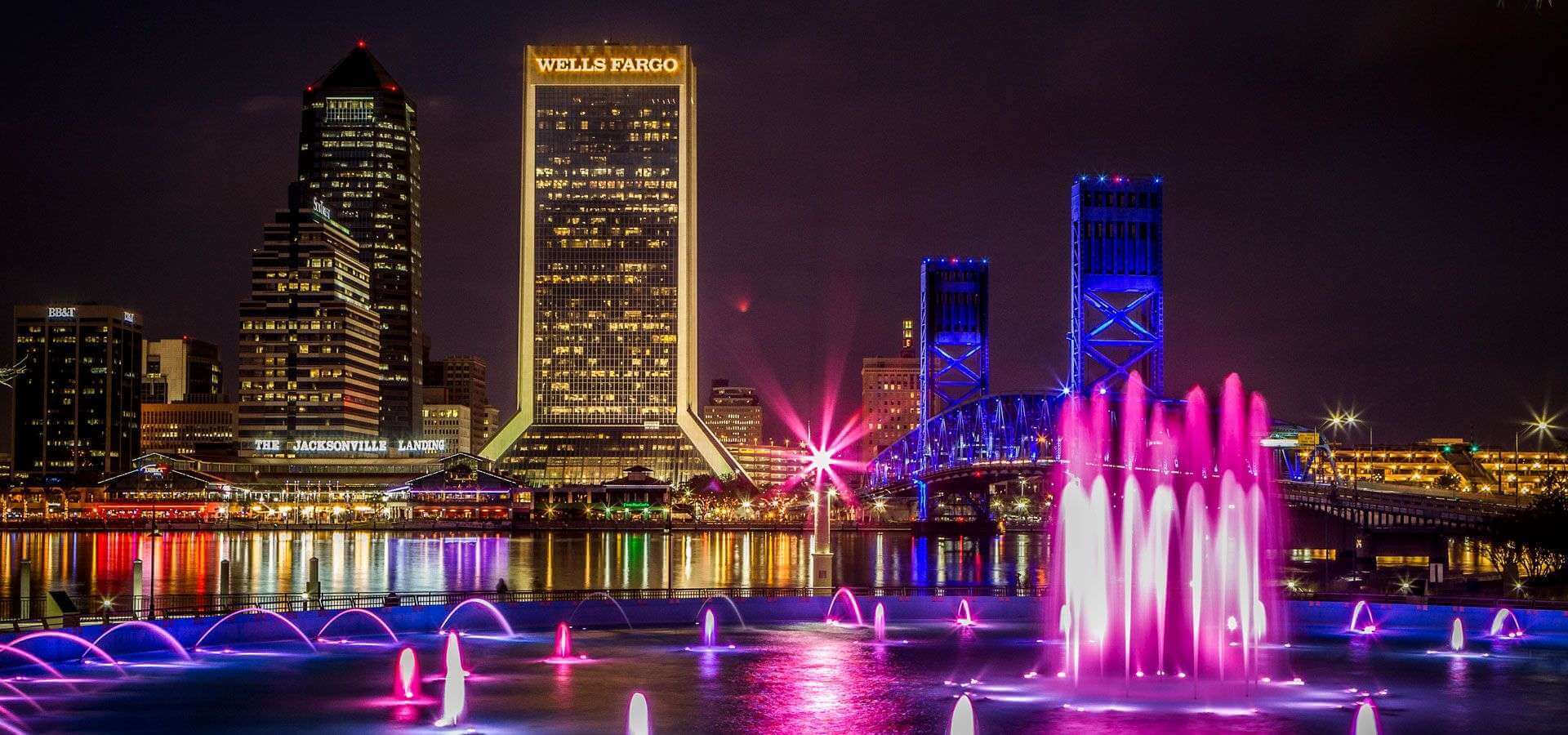 Jacksonville is not just a big city, it is the biggest city in Florida just beating Miami, it has a population of 890,467 and is located of the Atlantic ocean in Duval County.
Jacksonville Zoo & Gardens
"Escape to the Jacksonville Zoo and Gardens for the only walking safari in Northeast Florida. Discover the earth's wildlife through interactive and educational experiences. A true family adventure, the Jacksonville Zoo and Gardens is changing daily and is dedicated to consistently improving. With recent updates to Land of the Tiger and African Forest, the Jacksonville Zoo and Gardens is quickly becoming a world-class establishment. Whether you are a visitor to Florida's First Coast or a lifetime resident, we invite you to experience the Jacksonville Zoo and Gardens through interactions with people, wildlife, and the environment."
Little Talbot Island State Park
"Little Talbot Island is one of a handful of undeveloped barrier islands remaining in Northeast Florida. Boasting more than five miles of pristine beaches and three miles of bike trails, Little Talbot offers untouched natural beauty and diverse ecosystems for visitors to explore."
Museum of Science and History
"Jacksonville's Museum of Science & History makes science, history and innovation accessible for all! Whatever your age or interest, there's always something to see and explore across three levels of exciting exhibits. From interactive, award-winning favorites like Currents of Time and Atlantic Tails to the Florida Naturalist's Center, which houses animals that are native to Northeast Florida, there is something for all ages to discover. Indulge your imagination with a science or live animal show, or explore distant galaxies in one of our planetarium programs. When visiting Northeast Florida's only science and history museum, there is no limit to what you can discover!"
Message Us
Get In touch below. Ask Any Question for A Consultation
Please Fill Out Information Below: