Sootmaster
Chimney Sweep
Biloxi
Sootmaster Chimney Sweep Biloxi
Biloxi Chimney Sweeps and Inspections



At Sootmaster Chimney Sweep Biloxi, we offer first-class fireplace services where the customer comes first with over 30 years of going above and beyond, we have worked for our great reputation. We offer chimney sweep services that is facilitated by a certified technician by utilizing exclusive equipment. Additionally, we provide a before and after photos of our work so you can see our hard work in action.
We're a friendly team that will focus on your needs and concerns to make sure that the job is being done right and the way you want it. Building a relationship with you is our top priority and the foundation of our business. We Value our customers. and are looking forward to building a relationship with them, which is why we have a friendly team on standby ready to answer any of your questions or concerns, by contacting our team we can help you with anything ranging from an appointment, detailed advice, and our cleaning procedures.
Chimney and Fireplace Services
Chimney Sweeps aren't the only service that may need to be carried out on your chimney. We offer many professional chimney services:
Humane Animal Removal

:  Animals. like birds or raccoons oftentimes take shelter in a chimney, animals can wreak havoc in a chimney and cause damage, or even worse, find their way into your house!
Water Leaks: Water leaks are the most common issue, and if it goes unnoticed, can be one of the most expensive and damaging. We offer flashing, chimney caps, and more to prevent this from happening to your home.
Masonry Repairs

: Sootmaster Chimney Repair Biloxi offers several different masonry repairs. For example, we offer

tuckpointing

,

chimney flue repair

,

flue relining

, and more. Our repairs are done by

professionals

 that have had years of training and practice in the field.

Fireplace repairs: Our fireplace repairs and chimney sweeps at chimney repair Biloxi are done by CSIA trained workers. We offer the best real estate, home, and insurance inspections, as well as water leak repairs and animal removal. 
Fireplace Installations: Sootmaster Chimney Sweep Biloxi offers several types of fireplace installation. For instance, we can install simple fireplaces, but we can also install ash dump doors, wood stoves, and other products. Contact us for more information!
How can water damage affect your chimney?
Bricks take in water especially if the mortar is damaged in any way; cracked, missing pieces, or worn away. During the winter when water is absorbed by the bricks, it will freeze, expanding any cracks, and later destroying bricks in a process called spalling. Even if your bricks aren't observably damaged, it's likely they will be weakened causing them to no longer provide sufficient support or structural integrity of your chimney. To prevent this, schedule our team to do an inspection.
What Causes Chimney Leaks?

Many things contribute when looking at the cause of leaks. Inside chimneys there are many things that can go wrong; If done wrong by nonprofessionals, or if a bad storm/hurricane hits, it can result in leaks that cost thousands in repairs if left untreated.
Crown

– If the crown is broken, water will flow into the flue lining from the roof.
Chimney Cap – A damaged Chimney Cap or a non-existent cap will allow water to flow in from the roof.
Flashing – Typically if installed improperly the seal in between the chimney and roof will break/deteriorate letting water in.

Chimney Bricks

 – Can degrade especially in colder areas and in the winter with water freezing and expanding which can crack and weaken bricks.
CONTACT US
Lastly, for questions about our services, give us a call at 850-475-8700 . You can also request an appointment online, and we'll send a chimney repair professional right to your door. We look forward to meeting you!
Adventure Biloxi
Biloxi is one of the oldest communities in the United States, first being settled in 1699. Today it is a cultural melting pot for the state of Mississippi. So while we are taking care of your chimney, go find an adventure in the great city of Biloxi.
Hours
Monday           Open 24 hours
Tuesday          Open 24 hours
Wednesday     Open 24 hours
Thursday         Open 24 hours
Friday               Open 24 hours
Saturday          Open 24 hours
Sunday            Open 24 hours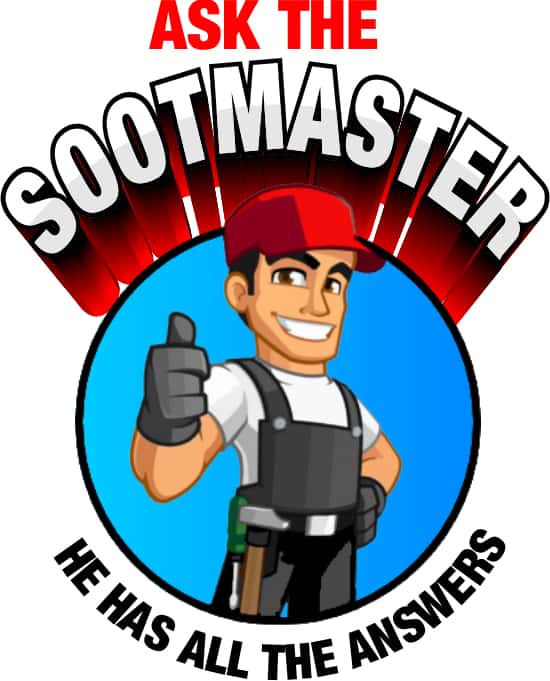 Joe C.

⭐⭐⭐⭐⭐
Cole came out to my house today to do an inspection did a very professional job would recommend Sootmaster to anybody with chimney needs
Bob J.

⭐⭐⭐⭐⭐
Great job by Patrick and Tim on resolving a chimney leak problem. Patrick, Tim, and Marsha, as well as their other employees, were always courteous, professional, and always willing to take the time to explain the actions they were taking and answer questions. Excellent teamwork and a job well done!!
Abby H.
⭐⭐⭐⭐⭐
Tim was very professional came right in got the job done and was very helpful and knowledgeable answered all my questions without hesitation. An overall great experience with this company.
Frequently Asked Questions
What's safe to burn in the fireplace?
My fireplace stinks, especially in the summer. What can I do?
The smell is because of creosote deposits within the chimney, a natural byproduct of woodburning. The odor is sometimes worse during the summer when the humidity is high the air conditioning is turned on. A typical sweeping will help but usually won't solve the smell completely. There are commercial chimney deodorants that work well, and plenty of people have good results with kitty litter or maybe baking soda set inside the fireplace. The real problem is that the air being drawn down the chimney, an indication of overall pressure problems within the house. Some make-up air should be introduced someplace else in the house. A good sealing and a top-mounted damper will reduce this air flow coming down the chimney.
I have a gas fireplace. Should this chimney be checked too?
Without a doubt! Although gas is usually a clean-burning fuel, the chimney can become non-functional from bird nests or other debris blocking the flue. Modern furnaces may also cause many problems with the typical flues intended to vent the older generation of furnaces.
How often should I get my chimney swept?
According to The National Fire Protection Association Standard 211, "Chimneys, fireplaces, and vents shall be inspected at least once a year for soundness, freedom from deposits, and correct clearances. Cleaning, maintenance, and repairs shall be done if necessary."
Hurricane Delta is here and it brings a lot of rain. Have you noticed any chimney or fireplace damages? Any leaks or soft spots around your ceiling? Is any mortar missing on your chimney? Any water in your fireplace? If you have noticed any of these signs you should act fast before the water damages become costly and significant. 
Sootmaster Chimney Sweep Biloxi can handle any repair you have. We offer all fireplace and chimney services at a very reasonable price. Our expert technicians have 30 years of experience and knowledge of water and hurricane damage repairs.
Give us a call today and we will make your damages disappear!