Sootmaster Chimney Sweep St. Augustine
Our St. Augustine Team
At Sootmaster Chimney Sweep St. Augustine, we have a great reputation and quality service. Our team's top priority is a happy customer. To achieve this goal, we offer a variety of services from our staff with over 30 years of experience. Our team is careful to take good care of your home. Each member of the team wants to better him/herself and provide the best service possible. We always call ahead about any delays as well as arrival times. In addition, we provide a before and after photo of our work. Come to Chimney Repair St. Augustine for the best chimney services!
We're a friendly team who will focus on your needs and concerns, so we focus more on you than making a sale. We value our customers, so building a relationship with you is our priority. Therefore, from simple tips to detailed advice on fireplace installations, your local chimney sweep is here to help.
Chimney Sweep Services
Sootmaster Chimney Repair St. Augustine provides great services to customers. Above all, we have a great reputation because of our professional services. We offer Water Leak Repairs, Animal removal, Masonry repairs, Fireplace repairs, Fireplace Installations, local chimney service, and chimney caps, as well as many more.
Storm Damage Repair
Summer is here and it will bring heavy rain and storms. While Florida is known as the Sunshine State, it is also one of the rainiest states. With storms comes damage, and chimneys suffer some of the worst damage during storms. They can become damaged from rain, wind, and even lightning.
Sootmaster Chimney Sweeps of St. Augustine is your local chimney expert in storm damage repair
Here are some common repairs after heavy storms strike, and some things you should be looking for with your chimney:
Cracked masonry or missing bricks.
Damaged flashing
Missing or damaged chimney caps.
Missing or damaged chase covers.
If your home has suffered damage during this summer, call Sootmaster Chimney Sweeps of St. Augustine today! We will help assess the damage and create the best plan for repairs. Putting repairs off can jeopardize the integrity of your home and its safety.
Have Questions? Ask The Sootmaster!
We understand how important it is for you to know what's going on. As a result, we here at chimney sweep St. Augustine strive to help you to enjoy a safer home.
Most noteworthy, here are some questions you may want to ask:
Click here to Ask the SootMaster!
CONTACT US
Lastly, for questions about our services, give us a call at 904-217-6100 . You can also request an appointment online, and we'll send a chimney repair professional right to your door. You can find your local Sootmaster on our area service page. In conclusion, we want to be your top choice at Chimney Sweep St. Augustine.
Best Things To Do in St. Augustine, Florida:
St. George Street
Looking for a taste of Southern charm? You will love and appreciate St. George Street. Historic attractions, antiquities, and delectable cuisine are just a few of the things you'll find on St. George Street, the city's central pedestrian thoroughfare. 
Castillo de San Marcos National Monument
Built between 1672 and 1695 by the Spanish, Castillo de San Marcos served as a fort for more than 205 years. It's the oldest masonry fortification in the United States. Admission for adults 16 + is $10, while kids 15 and younger and visitors with National Parks Passes can enter for free.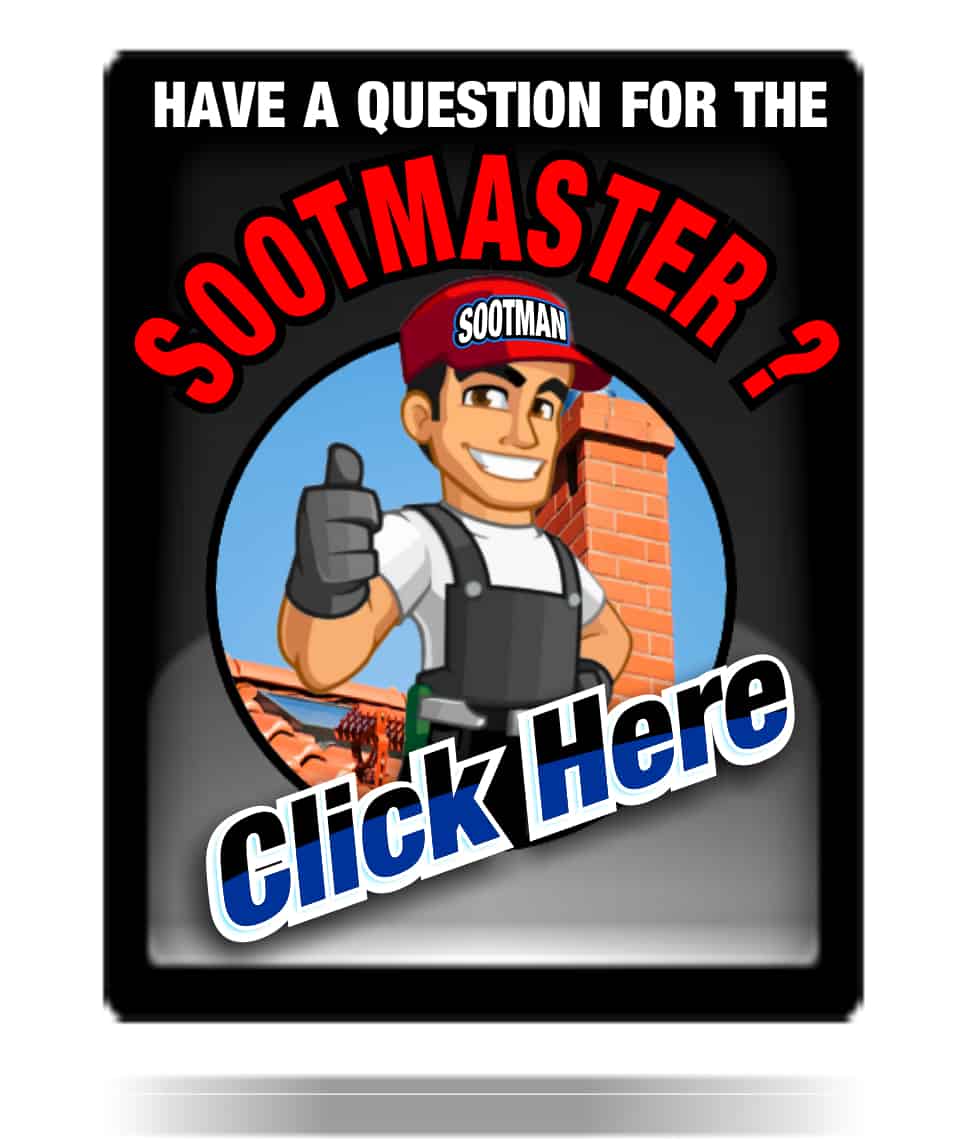 Johnathan S.
⭐⭐⭐⭐⭐
Very honest, professional, and knowledgable folks! I ordered an inspection and basic sweep when we moved back into our home after renting it out for several years — When the tech, Cole, got here, he said my flue was clean and did not need a sweep, or more specifically, "I can sweep your chimney, but I'd just be taking your money." How refreshing to have such an honest company! He did an excellent job. Thanks, Cole, and thanks Soot Master!!!
Clarence R.
⭐⭐⭐⭐⭐
I had a leaky chimney for years and have had many many companies out to fix it without results. Sootmaster came out and fixed it and let me pay after the first rain. It's been two weeks full of rain and I have not had a drop of water in my home. Thank you and your team.
Scott B.
⭐⭐⭐⭐⭐
I've been having the same water issues for some time. Several roofing companies could not fix the problem. Finally, I called Sootmaster and not only did they pinpoint the issue, but they were able to explain to me exactly how it happened and fix it. Haven't had a problem since.