Sootmaster Chimney Sweep Birmingham
Chimney Repair and Inspections
Sootmaster Chimney Sweep Birmingham produces superior fireplace services to each customer. Our team uses a wide array of cleaning equipment to sweep your chimney. Our most important asset we provide is our 21-point safety inspection. Anybody could sweep your chimney, but Sootmaster has the knowledge and expertise to observe and diagnose any safety issues that could put you at risk. With over 30 years of experience, our technicians make chimney cleaning look easy. Additionally, our team members are trained weekly by CSIA certified technicians, so you know the job will be done right the first time. To help you, Sootmaster will conduct a thorough report of what needs to happen and provide you with all the information you need to make a decision. Call our friendly team for helpful advice, appointment scheduling, or an estimate. We want to build a relationship with each person we come in contact with and do what's best for them.
Chimney Cleaning Services
In addition to the recommend yearly sweep and inspection, we also offer a variety of expert services.
Animal Removal: Bats, birds, or raccoons, may take shelter in your flue system and bring babies with them. Not only can they destroy your chimney, they may enter your home and transfer respiratory disease through their waste. Birmingham's Sootmaster team only practices humane animal removal. We can keep the animals out with a lock-top damper at the top of the flue lining.
Water Leak Repairs: Water damage is the most common problem we repair in chimneys. If not fixed immediately, it can become worse and more expensive. We use FlashSeal, the best sealant in the market which completely stops the leak. Chimney caps and dampers can also stop the water from entering. You can be confident that we will fix your water leak problems because you don't have to pay until the next big rain without a leak. Unlike other companies who will come out time and time again, we will only need one trip to stop the issue.
Smoke Issues: If your fireplace is not drafting properly, the smoke is coming into your lungs and affecting your health. Our technicians are skilled in diagnosing the cause of the draft problem. Reducing the height of the chimney can prevent smoke from entering your home, so we may install a Smoke Guard to help it flow properly. Our chimney doctors can protect the health of your family and keep your chimney system drafting correctly.
Masonry Repairs: Sootmaster Birmingham provides a variety of masonry chimney repairs including tuckpointing, chimney flue repair, flue relining, and more.
Fireplace repairs: Our chimney sweeps, cleanings and repairs are done by 

CSIA-

trained workers. Our team carries all of the most common lock-top dampers, chimney caps, and flue liners on their vans in case a repair is needed. That way, we can do the repair the same day.
Fireplace Installations: Our Birmingham chimney sweeps are skilled in fireplace installations such as ash dump doors, wood stoves, and other local chimney service.
Have Questions? Ask The Sootmaster!
We understand how important it is for you to know what's going on. As a result, we here at chimney sweep Birmingham strive to help you to enjoy a safer home.
Our team members values doing an excellent job and satisfying our customer. Our prices are fair with no hidden fees. Our mission is for the customer to feel like we did a 5-star service. Call us today to have your local certified chimney sweep repair your chimney. We will come to your home quickly, and much sooner than our competitors, because we realize how important your time and home are.
Click here to Ask the SootMaster!
CONTACT US
Lastly, for questions about our services, give us a call at 205-956-1900. You can also request an appointment online, and we'll send a chimney repair professional right to your door. In conclusion, we want to be your top choice at Chimney Sweep Birmingham.
Experience Birmingham
Birmingham offers a wide variety of activities to do both indoors and out. While we are busy taking care of all your chimney needs feel free to grab a bite to eat, hike a local trail, or kayak down the nearest river to enjoy the wonderful city of Birmingham.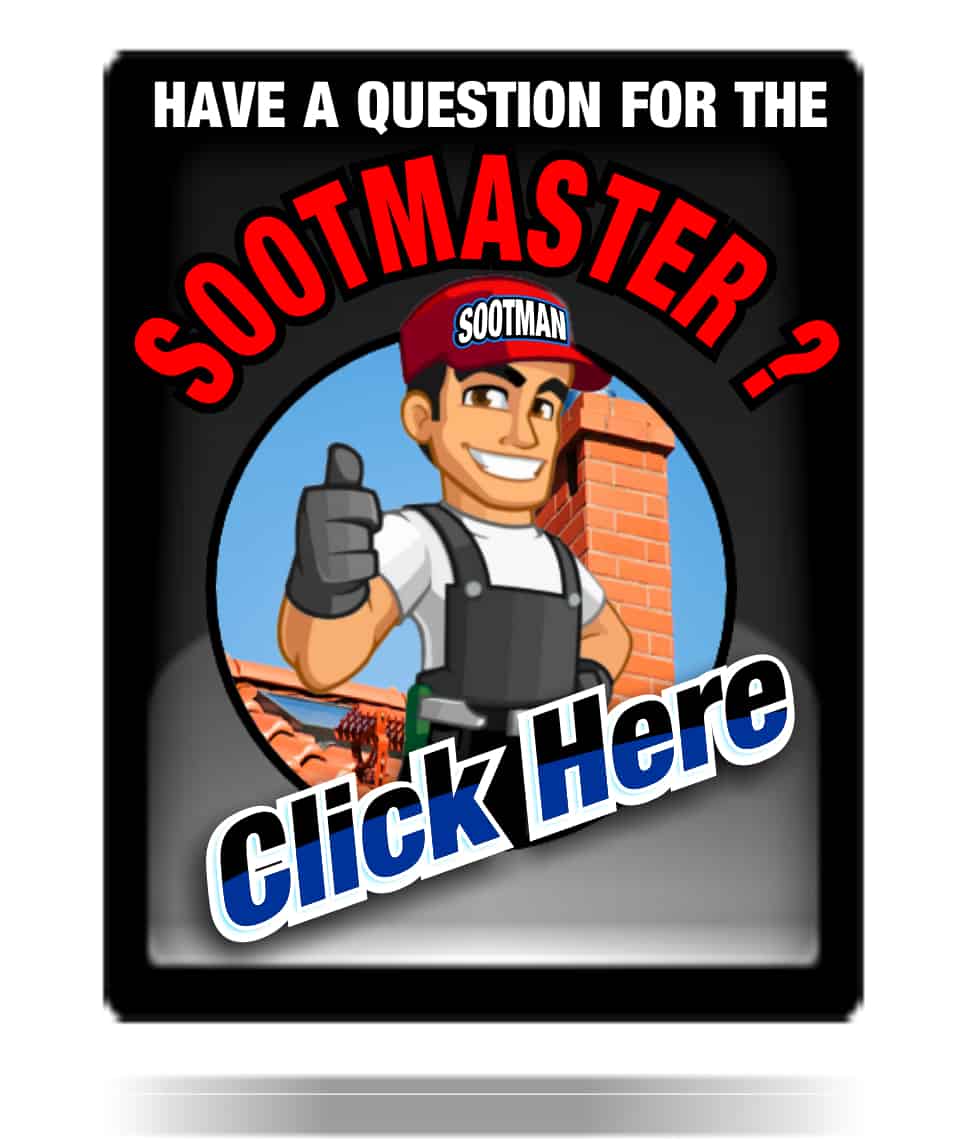 Tanner B.

⭐⭐⭐⭐⭐
I called the office and within the hour Tim came out. He was very knowledgeable and nice. He pointed out the things that I needed and quoted an excellent price. I would recommend them to everyone for all their chimney work.
Jeff J.

⭐⭐⭐⭐⭐
Extremely happy with Sootmaster. I received a quick response followed by a great bid . My chimney hasn't had a problem since the repairs were finished even after all this rain.
Michael M.

⭐⭐⭐⭐⭐
I called in and with quick response time, I had David at my home. He was very knowledgeable about the safety issues wrong with my fireplace and explained them thoroughly. He fixed all the problems on the spot and at a great price. Thank you SootMaster.
Frequently Asked Questions
How often should I get my chimney swept?
According to The National Fire Protection Association Standard 211, "Chimneys, fireplaces, and vents shall be inspected at least once a year for soundness, freedom from deposits, and correct clearances. Cleaning, maintenance, and repairs shall be done if necessary."
My fireplace stinks, especially in the summer. What can I do?
The smell is because of creosote deposits within the chimney, a natural byproduct of woodburning. The odor is sometimes worse during the summer when the humidity is high the air conditioning is turned on. A typical sweeping will help but usually won't solve the smell completely. There are commercial chimney deodorants that work well, and plenty of people have good results with kitty litter or maybe baking soda set inside the fireplace. The real problem is that the air being drawn down the chimney, an indication of overall pressure problems within the house. Some make-up air should be introduced someplace else in the house. A good sealing and a top-mounted damper will reduce this air flow coming down the chimney.
I have a gas fireplace. Should this chimney be checked too?
Without a doubt! Although gas is usually a clean-burning fuel, the chimney can become non-functional from bird nests or other debris blocking the flue. Modern furnaces may also cause many problems with the typical flues intended to vent the older generation of furnaces.
What's safe to burn in the fireplace?