Birmingham
Chimney Sweeps And Inspections
With over 30 years of experience, Sootmaster is dedicated to giving you the best experience when dealing with your chimney and fireplace system.
What we do
Chimney Sweeps, Repairs, Inspections, Installations
Sweeps & Inspections
Sootmaster Chimney Sweeps of Birmingham, AL offers professional chimney sweeping services as well as quality inspections. Learn more about our sweeps and inspections, and trust in the Sootmaster.
Waterproofing & Repairs
Sootmaster of Birmingham offers excellent waterproofing services and general masonry and prefab repairs. Call Sootmaster to schedule an appointment with our professionally trained technicians.
Custom Installations
Do you have a fireplace? Do you want one? Sootmaster also offers professional chimney and fireplace installation. Whether it be a masonry system (brick), or prefabricated (metal), Sootmaster has you covered.
What To Expect
Here at Sootmaster Chimney Sweeps of Birmingham, Alabama, your satisfaction is our priority. We have spent the last 30 years perfecting our craft and earning a great reputation with those we have had the pleasure of meeting. At Sootmaster, we hold our technicians to the highest standard of training and certification, and we use the best equipment. It is for these reasons we offer 10-year warranties on most of our services. To find out which services or to schedule a warranty appointment, call us at 205 – 956 – 1900.
Why Choose Us
As we have mentioned before, you are the number one priority here at Sootmaster of Birmingham. We value your experience with us more than anything, which is why we have the most respectful and knowledgeable team. We will do our best to give you fair pricing and quality services, with safety as our #1 priortiy.  Give us a call at 205 – 956 – 1900 and let us know what we can do for you!
Chimney Sweep
21 Point Safety Inspection
Crown Repair
Chase Cover Installation
Chimney Cap Installation
Tuckpointing
Chimney Waterproofing
Prefab Installation
Chimney Sweeps Increase Home Value? 
Unkept chimneys are not to be downplayed. It is highly recommended that you schedule a sweep during the spring or summer then again right before the winter months. Burning the wrong wood can leave behind an abundance of creosote in the chimney flue. Creosote will develop and cake the sides of your fireplace. The risk of creosote is that it is basically unburned wood and can be profoundly combustible increasing your chances of a chimney fire. Whenever left to develop in the stack the creosote can make a perilous circumstance within your fireplace. As a result of this unmistakable danger, the National Fire Protection Association (NFPA) suggests a yearly fireplace cleaning and review. 
Buying A Home? Get A Sweep Done!
When buying a home, you want all the renovations and needed maintenance to be completed before moving in. An uncleaned/uninspected chimney may jeopardize all of this and more. If there is an uncleaned chimney pipe that is full of creosote, there is a higher risk of a chimney fire. On the other hand, a cracked or damaged chimney can lead to leaks, and a missing chimney cap allows animals to come into your home. Any of these can ruin your home buying experience. When buying a home without an inspection, you're going in blind which can lead to thousands of dollars worth of damages, based on what is wrong. This is the key reason when a home inspection is being done you always need to ask for a chimney inspection. Worst case scenario you will spend a few hundred dollars for a needed cleaning and inspection compared to buying a house then having a chimney fire or leak causes you to lose your new home. 
Prevents dangers to the home and your family
Prevents thousands of dollars in damages
Stops people from making a quick sale at your expense
Frequently Asked Questions
How often should I get my chimney swept?
According to The National Fire Protection Association Standard 211, "Chimneys, fireplaces, and vents shall be inspected at least once a year for soundness, freedom from deposits, and correct clearances. Cleaning, maintenance, and repairs shall be done if necessary."
My fireplace stinks, especially in the summer. What can I do?
The smell is because of creosote deposits within the chimney, a natural byproduct of woodburning. The odor is sometimes worse during the summer when the humidity is high the air conditioning is turned on. A typical sweeping will help but usually won't solve the smell completely. There are commercial chimney deodorants that work well, and plenty of people have good results with kitty litter or maybe baking soda set inside the fireplace. The real problem is that the air being drawn down the chimney, an indication of overall pressure problems within the house. Some make-up air should be introduced someplace else in the house. A good sealing and a top-mounted damper will reduce this air flow coming down the chimney.
I have a gas fireplace. Should this chimney be checked too?
Without a doubt! Although gas is usually a clean-burning fuel, the chimney can become non-functional from bird nests or other debris blocking the flue. Modern furnaces may also cause many problems with the typical flues intended to vent the older generation of furnaces. Sootmaster is not licensed to operate on any gas fireplace; Contact a gas certified plumber or gas licensed fireplace company for your needs.
What's safe to burn in the fireplace?
"
A great local company that is very reliable, very affordable and very helpful. Highly recommended for the Birmingham area.
"
We are experienced
We Have Over 30 Years of Experience in The Industry
With an ever-growing team, the experience of the Sootmaster company grows as well. For Over 30 years, Sootmaster has focused on perfecting their work on chimney and fireplace systems. We have many professionally trained technicians who are prepared and eager to assist you with any problem your chimney and fireplace might present, from standard sweeps to ground-up installations, Sootmaster's expert technicians can get the job done.
About us
Providing the Highest Quality Chimney Services In the Area
Our top priority is providing industry-leading service as chimney sweep and fireplace professionals. Our goal is to build loyalty and trust with those we serve. That's why our first-class teams are considerate and careful, making sure to protect your property and belongings. We want to accommodate you, and we'll make sure to be in communication with you about any last-minute schedule changes. sharpest individuals comprise our teams: those who exemplify what it means to be a true chimney sweep and fireplace professional.
Your Satisfaction is Guaranteed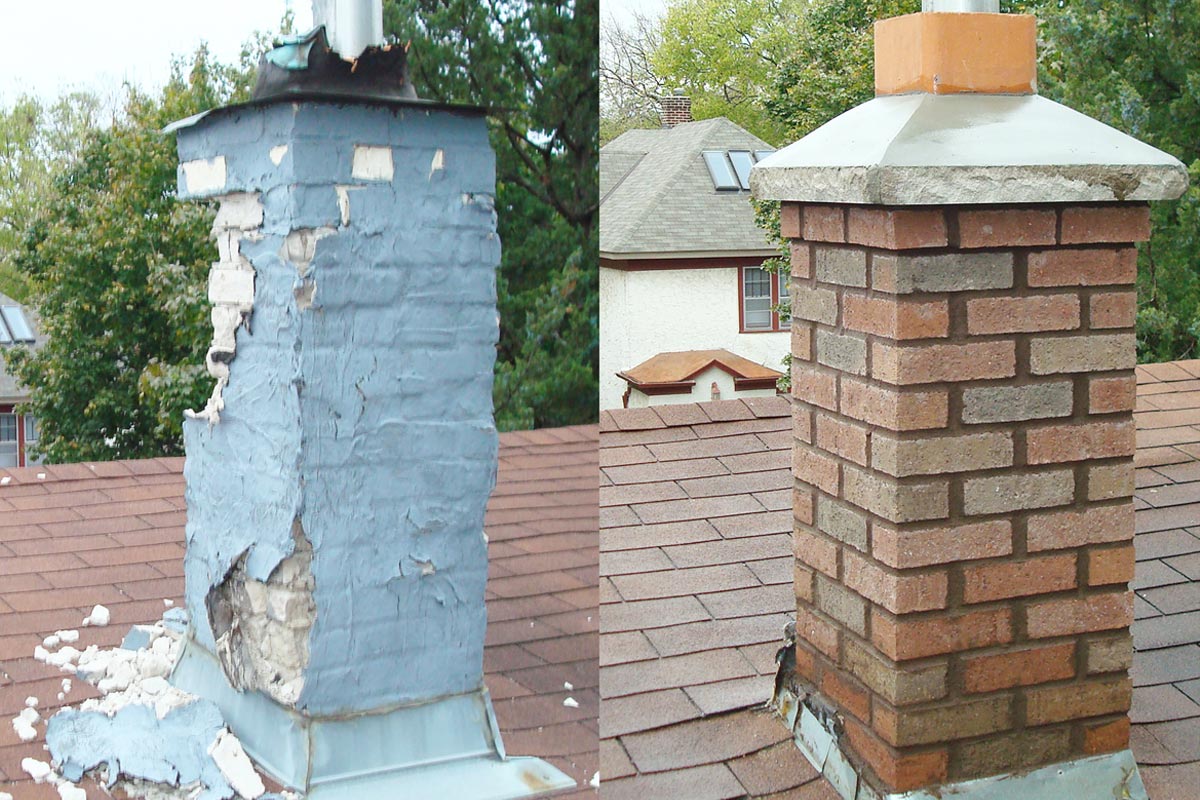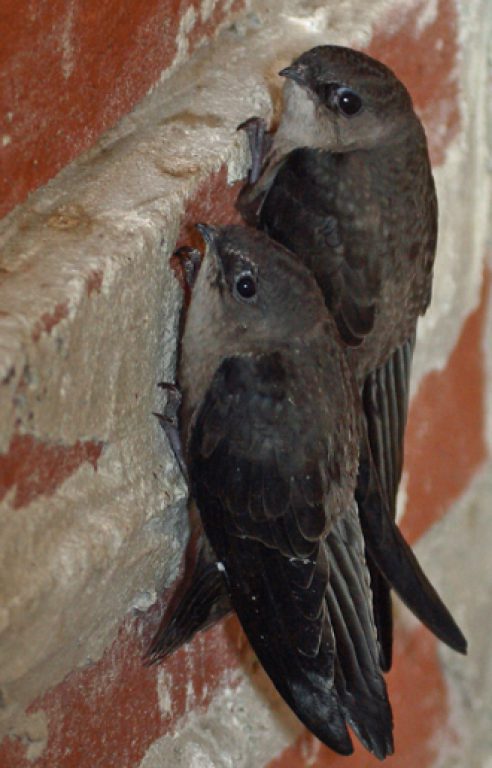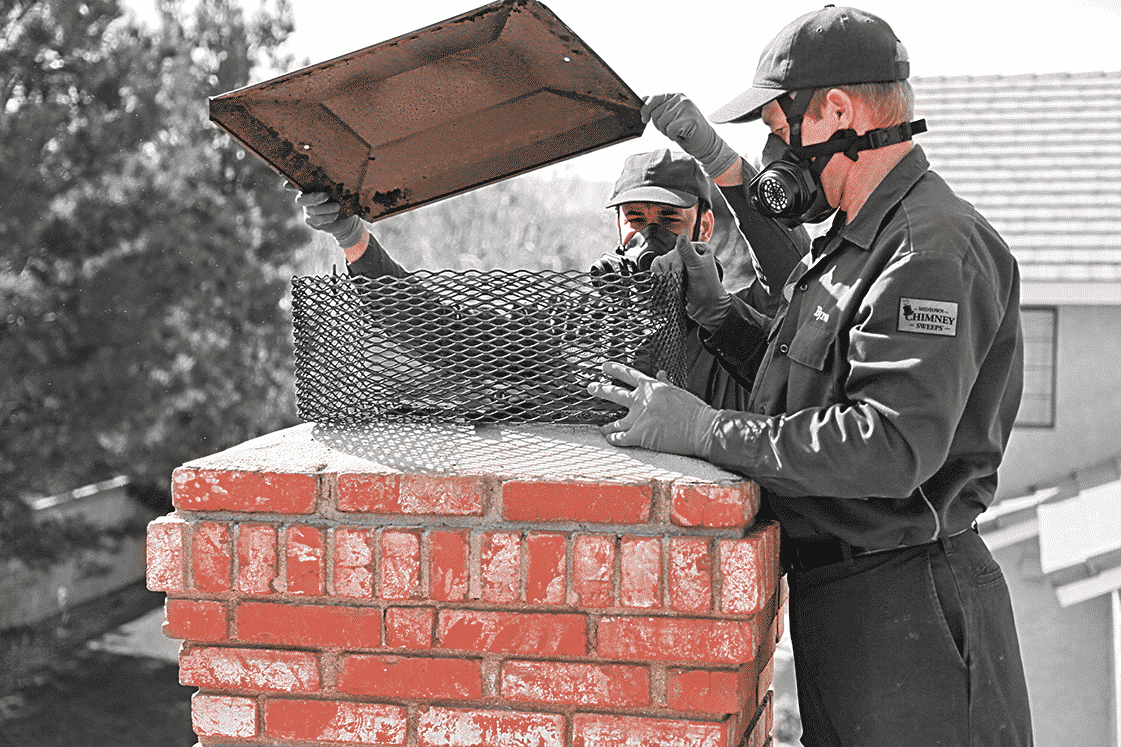 This is the second time I've used Sootmaster and each time they did a great job. Two years ago, I just needed a sweep. Then this time there was a bird in my chimney that they got out. I really liked that they called me ahead of time to confirm the appointment.
Very courteous and professional. A job well done. Very knowledgeable about what they do and can help explain things. Awesome job Neal!
These guys were such a pleasure to deal with, they were professional, knowledgeable, clean, and just darn right awesome to do business with.
Thank you Sootmaster
I called about having my chimney leak repaired and the young man, I believe it was Patrick came out and was very polite. Gave me a reasonable estimate to repair my chimney. They came out a few days later to fix it. I would recommend this company if you need chimney repairs
Message Us
Get In touch below. Ask Any Question for A Consultation