Chimney Sweep AUBURN Alabama
With over 30 years of experience, Sootmaster Chimney Sweep Auburn AL is dedicated to giving you the best experience when dealing with your chimney and fireplace system.
Who is Sootmaster Chimney Sweep Auburn AL?
We are a full-service chimney sweep company. Thirty years ago, The cost of home heating was on the rise and so was chimney fires. Auburn had a shortage of chimney sweeps and it was a struggle to receive quality work in a reasonable timeframe. This caused many to stop using their fireplaces, or attempt to do it themselves.
We knew we had to do something. That is why we pride ourselves on having the quickest response time in the industry, back our repairs with industry-leading warranties, and do everything in our power to go above and beyond your expectations every time.
Our Promise to Auburn
Our promise to Auburn is to service, provide inspections, sweeps, repairs and cleanings to your home with the quickest response time, best warranty in our industry, and make sure your chimney and fireplace system is clean and safe to use. Our award winning team has been servicing the greater Auburn area for over 30 years and we plan to do it for at least another 30 more, fill out the form below our give us a call today at (334) 625-1405 to get a cleaner home.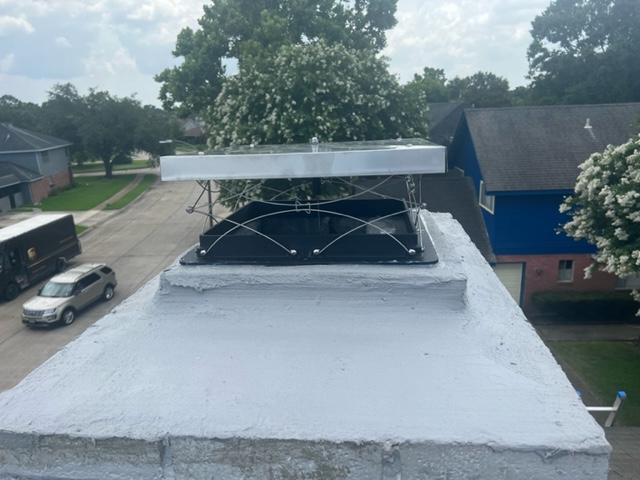 Chimney Sweeps and Inspection in Auburn
Everyone wants to take care of their home but few know where to start. Just like it's recommended to have an annual check-up to prevent death and illness, it's recommended to have your chimney inspected and swept annually to prevent damage.
Our Auburn team is here to get your chimney a clean bill of health and answer any questions you have along the way.
Water Leak Repair
When you find a leak in your home it can be stressful. You have to find the right specialist, call around, and find someone you can trust.
That's why you need someone who has been servicing Auburn Alabama for the past 30 years. With an unmatched response time and an industry-leading warranty, Sootmaster will take care of your chimney!
Animal Removal and Prevention Auburn Alabama
An unwanted guest is more than enough to warrant concern. Squirrels, raccoons, birds, bats, and opossums are common perpetrators of home invasions through the chimney.
Sootmaster puts a stop to this by humanly removing the animal from your fireplace system as well as developing a plan to prevent any future intruders.
Sootmaster is awesome! I wish every business was like them in letting you pay for the job at your own pace. Thanks for repairing our Chimney.
I decided to call these guys to inspect my chimney and they sent out Cole. Not only did he know exactly what to do, he explained it to me and helped me understand what the problem was. They were very affordable and gave me a 10 year warranty! He was very professional and I Highly recommend them!
I first discovered Sootmaster in 2018. Since that time, I've been constantly impressed with their quality of service. They do an excellent job with chimney sweeping… and their communication skills and responsiveness are outstanding. Keep up the great work guys. And of course, whenever I need a chimney sweep, you'll be my first choice.
Get In Contact With One Of Our Experts: