Sootmaster Chimney Sweep Savannah
About Our Team
Here at Sootmaster Chimney Sweeps Savannah, first-class fireplace repair services are our specialty. We have spent the last 30 years perfecting our craft and building a great reputation among customers and businesses alike. Our chimney sweeping services are done by certified technicians who have received advanced training and the best equipment. We only use the best quality products, and we ensure to deliver the best quality service as well. Chimney sweeping can be tedious and dirty work, but our chimney sweeping professionals make it look easy. Even better, they keep your home clean while they do it! Here at Sootmaster, your satisfaction is our number one priority! Our team gives a detailed before and after report for each job. In this report, we provide a detailed list of what issues are troubling the chimney and the best solution. Because our team is local, we have a better response time than any of our competitors. In most cases, we can get out to you within the week.
Common Chimney Services
Wild animals, such as birds, raccoons, bats, and even squirrels often take shelter in a chimney. Animals can cause chimney blockage, higher risk of a chimney fire, or bad smells due to the death of that animal. Our technicians are professionally trained in removing animals quickly, safely, and humanely.
Chimney Swift Removal 
Chimney swifts are a migratory bird that often starts its nesting in May. As their name suggests, chimney swifts make their nests in chimneys because they can only cling to vertical surfaces, and a chimney provides excellent protection from the elements as well. Chimney swifts are a federally protected migratory bird, and for that reason, we must handle each removal on a case-by-case basis. A great way to keep chimney swifts and other animals out is to have our professionals install a stainless-steel chimney cap, chase cover, or a locktop damper. Give us a call to find out what would work best for you, or read about chimney swifts in this CSIA article!
In our industry, water leaks are the most common issue we fix. If a water leak goes unnoticed, it can cause great damage over time and put the chimney and the home in danger. A major chimney water leak can also cause drafting and smoke issues in a masonry fireplace. These issues show up as the bricks saturate with water. From there, it starts to cool down the air inside the chimney as it rises. As the air higher in the chimney cools, it pushes the warmer air back down and can push smoke out of the firebox. An annual chimney sweep and inspection can help you catch the leak before it gets worse. By having the chimney inspected regularly, you give us an opportunity to fix the problem before it can start. We offer professional mortar tuckpointing, FlashSeal protection, and more. A chimney cap or locktop damper is a great way to keep water out, as well as animals as mentioned before. Because customer satisfaction is our top priority, we do not require payment on a water leak repair immediately. We encourage the customer to wait until the next large storm before making a payment, or even to the storm after that. We do this to make sure that you see the quality of our work, and you are satisfied with the job.
Sootmaster Chimney Repair of Savannah offers several types of masonry repair services. We do chimney flue repair, flue relining, tuckpointing (as mentioned earlier), and more. We only use flue tiles conforming to the standards set by ASTM C-315 Vitrified clay flue liners
Fireplace repairs
Our fireplace repairs and chimney sweeps are done by the best people for the job. Sootmaster offers the best firebox repair, refractory panel repair and replacement, and much more. We use firebricks that follow ASTM C-27 or ASTM C-1261 standards, and medium-duty refractory mortar following ASTM C-199 standards. We make sure to check that your fireplace is up to code because your safety is our priority at Sootmaster Chimney Sweeps.
Sootmaster Chimney Sweeps of Savannah offers professional fireplace installation. We install fireplace inserts, stoves, ash dump doors, cleanout doors, and many other things. We can also build you a chimney from the ground up, and we promise to provide the best service. Along with fireplace installation, we offer professional fireplace inspection. We do a 21-point inspection to ensure that your chimney is safe for use, and to ensure that it meets the minimum requirements to be used.
Why we are the best choice
As we have mentioned before, you are the number one priority here at Sootmaster of Savannah. We value your experience with us more than anything else, which is why we hired the best technicians. Because we do not want to be the cause of any headaches for you, we do our best to give you fair and reasonable pricing. We promise to provide the best quality service and customer interaction. We cover all bases by providing warranties on all of our services. Give us a call at 912-225-9575 and we would love to speak to you more and see how we could serve you best!
Major Signs of Water Damage
No matter where they are, all coastal cities have one thing in common. Water damage. We mentioned before how water can cause a drafting problem, but these are a few telltale signs that your chimney may have some serious issues,
Spalling: Cracks or flaking pieces of brick. Spalling happens when a brick absorbs too much water, then later freezes. The rapid expansion of the water causes cracks in the brick, and often makes the surface flake and crumble. These weakened bricks no longer provide the support they once did and now they are a risk.
Liner Deterioration and Oxidization: Rusting or damage to the tile liner. Cracks in the flue liner present a very high risk of letting heat and water escape. Water running down the flue can cause the liner or firebox to rust and ultimately break down. Flue cracks also leave a gap for a possible chimney fire to branch through and cause damage. If you notice any sign of rust, call us immediately to set up an inspection.

Mold

: exactly what it sounds like. Some types of mold, such as black mold can cause major health problems and even death if left untreated or ignored. Most milder mold symptoms are coughing, sneezing, bad odor, and allergic reactions.
If you notice any of these signs in your home, please call us immediately at 912-225-9575
Savannah is full of too many great attractions to name. While we are working on your chimney, we recommend you visit one of these awesome places!
Ghost City Tours
Ghost City Tours is one of our favorite Savannah attractions. They offer an experience for the whole family that you can enjoy, or just for the adults if that's what you prefer. They have a fantastic reputation and they have truly earned it.
Green Truck Neighborhood Pub
Green Truck Pub is one of our favorite restaurants in Savannah. Their reputation for the best burger in Savannah is well earned, with almost 2,000 positive reviews and several community awards.
Old Fort Jackson
"The state's oldest remaining fort dates back to 1808 and includes a number of Civil War and other military exhibits. Daily cannon firing programs are offered at 11:00am and 2:00pm." – Tripadvisor
Hours
Monday: Open 24 hours
Tuesday: Open 24 hours
Wednesday: Open 24 hours
Thursday: Open 24 hours
Friday: Open 24 hours
Saturday: Open 24 hours
Sunday: Open 24 hours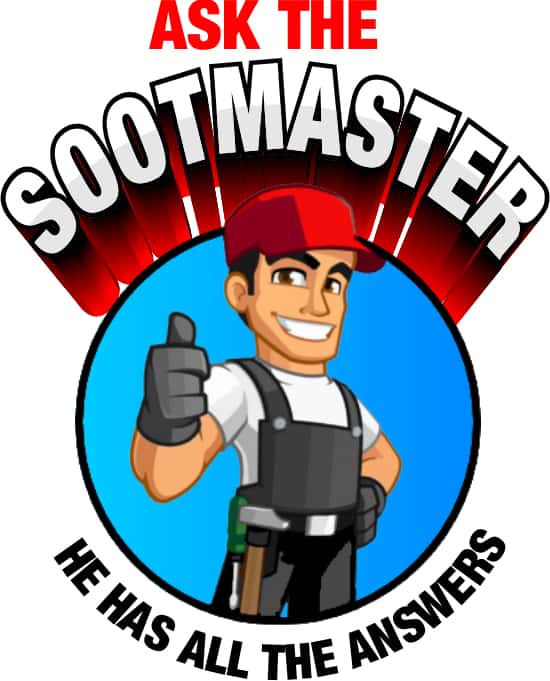 Maria R.

⭐⭐⭐⭐⭐
Tim came out and installed a chase cover & cap on our chimney. He did a wonderful job & would recommend him & his company, Soot Masters!
Bill D.

⭐⭐⭐⭐⭐
Cole from SootMaster did a super job on our old fireplace.
I recommend him and his company to everybody.
Jake S.
⭐⭐⭐⭐⭐
I decided to call these guys to inspect my chimney and they sent out Cole. Not only did he know exactly what to do, he explained it to me and helped me understand what the problem was. They were very affordable and gave me a 10-year warranty! He was very professional and I highly recommend them!
Tips for Hurricane Preparedness
Hurricanes are no joke along the American coastline. 2020 has been predicted to hold 13-19 named storms, with 6-10 becoming full-fledged hurricanes. Here are some things we recommend you do to help keep your family and home safe this season
Shut the fireplace damper. If you don't have one already, give us a call to set up an installation. When a chimney chase is left uncovered, that is a prime opportunity for water or debris to make it's way down the flue and cause massive potential damage,
Invest in a chimney cap or other covering. Keeping the flue covered is vital during any storm, but especially so during a hurricane.
Conduct a basic safety inspection. Scheduling an inspection early on can alert you to potentially catastrophic weaknesses in your chimney, which can save you from major headaches in the long run
Here at Sootmaster of Savannah, we take hurricanes very seriously. If you have any concerns, give us a call or fill out the contact form and we will reach out to you as soon as possible!