Dothan
Chimney Sweeps And Inspections
With over 30 years of experience, Sootmaster is dedicated to giving you the best experience when dealing with your chimney and fireplace system.
What we do
Chimney Sweeps, Repairs, Inspections, Installations
Sweeps & Inspections
Sootmaster Chimney Sweeps of Dothan, Alabama offers professional chimney sweeping services as well as quality inspections. Learn more about our sweeps and inspections, and trust in the Sootmaster.
Waterproofing & Repairs
Sootmaster of Dothan offers excellent waterproofing services and general masonry and prefab repairs. Call Sootmaster to schedule an appointment with our professionally trained technicians.
Custom Installations
Do you have a fireplace? Do you want one? Sootmaster also offers professional chimney and fireplace installation. Whether it be a masonry system (brick), or prefabricated (metal), Sootmaster has you covered.
What To Expect
Here at Sootmaster Chimney Sweeps of Dothan, Alabama, your satisfaction is our priority. We have spent the last 30 years perfecting our craft and earning a great reputation with those we have had the pleasure of meeting. At Sootmaster, we hold our technicians to the highest standard of training and certification, and we use the best equipment. It is for these reasons we offer 10-year warranties on most of our services. To find out which services or to schedule a warranty appointment, call us at (334) 625-1405.
Why Choose Us
As we have mentioned before, you are the number one priority here at Sootmaster of Dothan. We value your experience with us more than anything, which is why we have the most respectful and knowledgeable team. We will do our best to give you fair pricing and quality services, with safety as our #1 priority. Give us a call at (334) 625-1405 and let us know what we can do for you!
Seasonal Update
With the cold weather comes warm clothes, heating bills, and hot cocoa. But, it also brings potentially chimney damages. Now, down here in the south, we may not get blizzards and 10 feet of snow, but it can get cold. And this fall and winter season, it's important to look out for signs of chimney damage. Believe it or not, freezing temperatures can actually cause damage to chimneys. See, bricks are like sponges, they're porous and absorb water. When this water freezes, it expands. This can cause what is known as spalling. Spalling is when the faces and chunks of bricks actually break off. This can lead to the lesser structural integrity of the chimney, which is never good. So, be sure to watch out for any spalling on your masonry chimney. And for any chimney or fireplace repair, Sootmaster is here to help!
"
A great local company that is very reliable, very affordable and very helpful. Highly recommended for the Dothan area.
"
We are experienced
We Have Over 30 Years of Experience in The Industry
With an ever-growing team, the experience of the Sootmaster company grows as well. For Over 30 years, Sootmaster has focused on perfecting their work on chimney and fireplace systems. We have many professionally trained technicians who are prepared and eager to assist you with any problem your chimney and fireplace might present, from standard sweeps to ground-up installations, Sootmaster's expert technicians can get the job done.
Frequently Asked Questions
How long does a chimney cleaning take?
Cleaning and inspecting your chimney usually takes less than one hour.
As a new homeowner, how would I know if my fireplace and chimney need cleaning?
If you do not have documentation of current history of cleaning or inspection, it is suggested that you call and schedule a sweep and inspection before your first use of the fireplace. There can be hidden damage or creosote buildup that can cause future more damaging problems. Safety for your family is the #1 reason, you should have your system check out.
How often should I clean my chimney?
A fireplace that has normal use during the winter months should be professionally cleaned and inspected annually. There are many reasons to have your fireplace and chimney inspected, animals love to find small safe places to hide and feel safe, and your chimney could be their haven, without you even knowing. Another factor is weather damage over time to the exterior of your chimney from the elements. These are just a couple of reasons to call your local Chimney sweep experts.
If I'm renting an apartment with a fireplace, is it my or my landlords' responsibility to get my Fireplace cleaned?
This care responsibility should be listed in your lease. If you are not sure, call your landlord, let them know of your concern. A fireplace should be cleaned and inspected at least once a year if used regularly.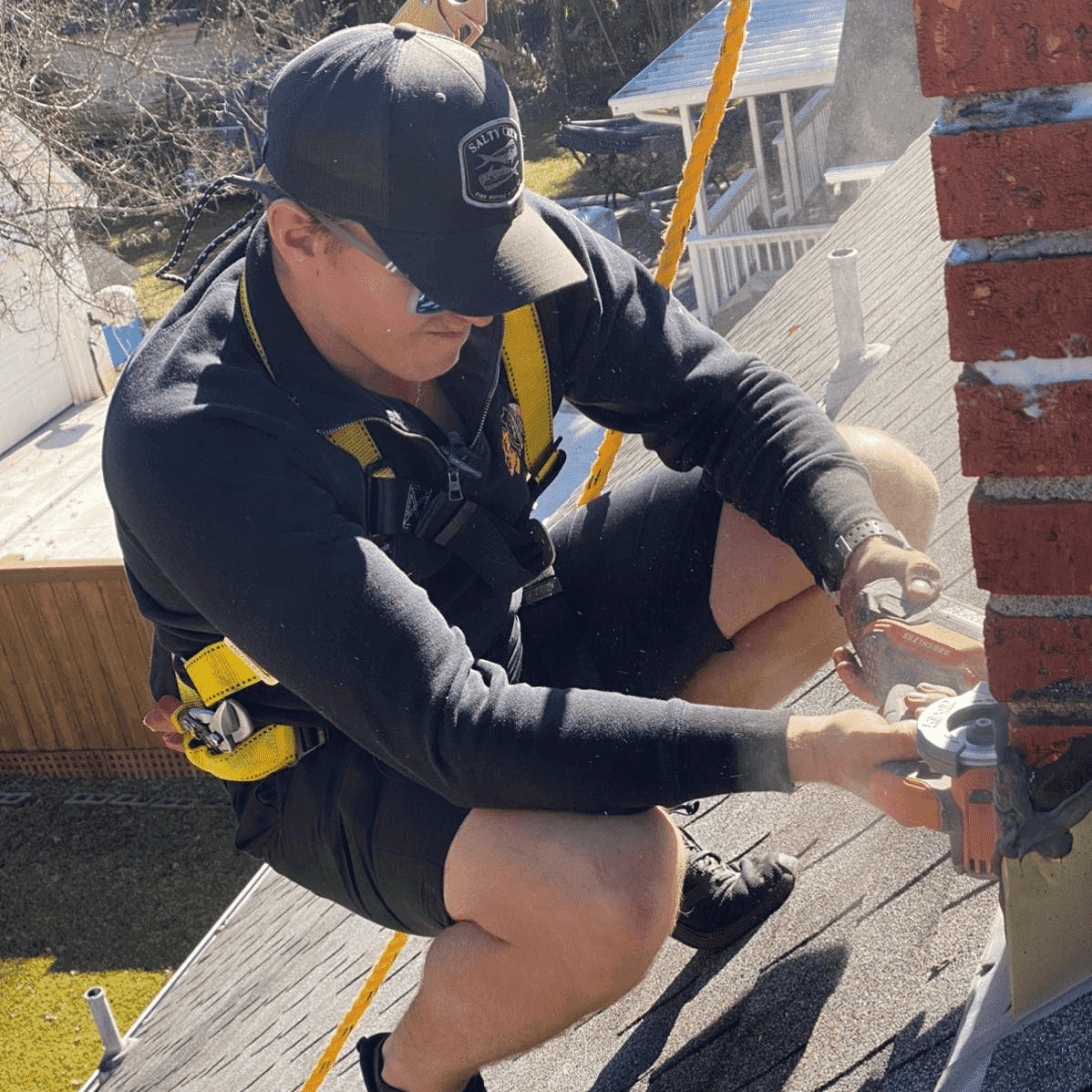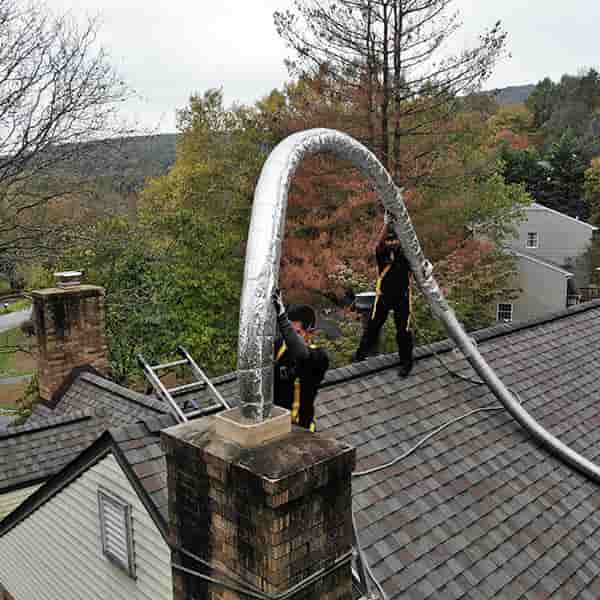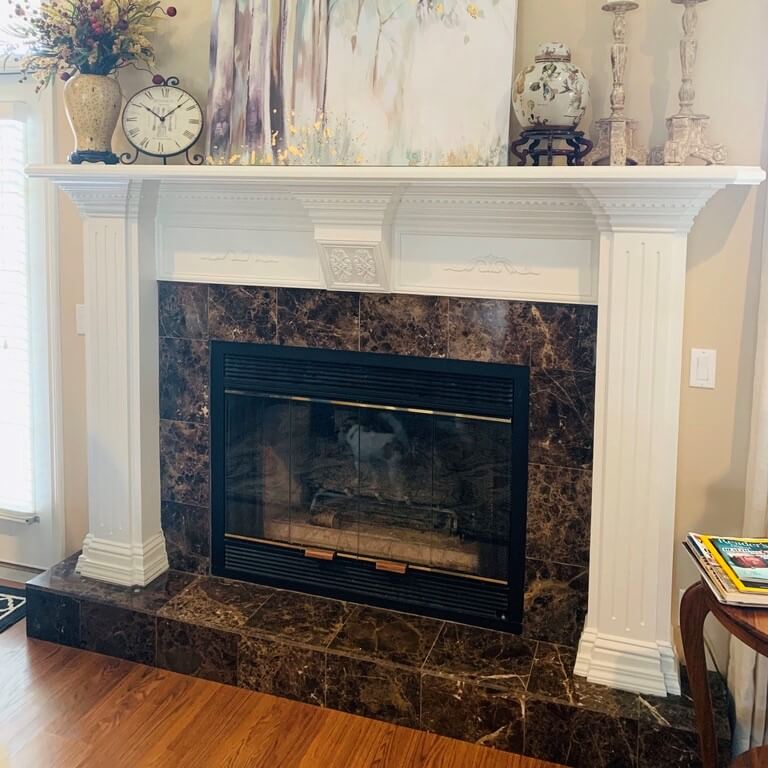 Amazing company! I found this company in 2017 and I have used them every year since! The guys who came out were extremely knowledgeable, and it was easy to find information on their website. I appreciated how respectful they were of my home as i have a lighter carpet, and they kept it squeaky clean. I am looking forward to using them again!
Very courteous and professional. A job well done. Very knowledgeable about what they do and can help explain things. Awesome job Neal!
This team is one of the most professional and respectful teams I have had the pleasure of having over. I highly recommend Sootmaster and will continue to do so. 
I called about having my chimney leak repaired and the young man, I believe it was Patrick came out and was very polite. Gave me a reasonable estimate to repair my chimney. They came out a few days later to fix it. I would recommend this company if you need chimney repairs
Message Us
Get In touch below. Ask Any Question for A Consultation