Do You Have Chimney Damage From Hurricane Sally?
Do you believe you may have hurricane damage because of Hurricane Sally? Do you have water leaks from Chimney Damage? If you live in the Destin, Florida and Okaloosa Island area and you believe you do have chimney hurricane damage, Sootmaster can help with all of your chimney repairs due to Hurricane Sally.
We offer Chimney Inspections, Chimney Sweeps, Restorations, as well as other Chimney Services in your area.
Call Sootmaster Chimney Repair Today:
(850) 317-8305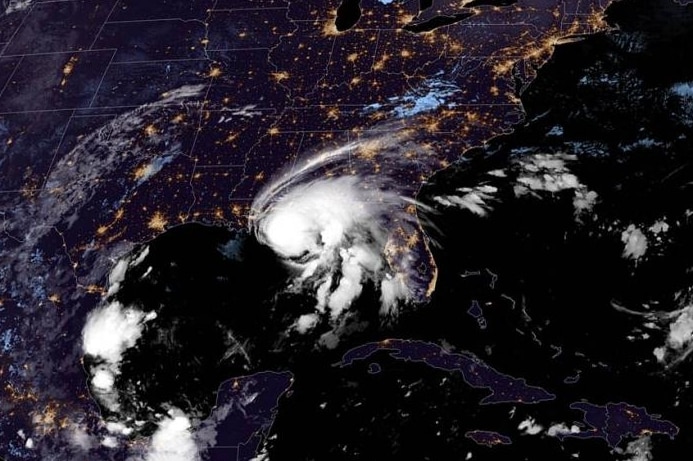 Sootmaster Chimney Sweep Destin
What to Expect



At Sootmaster Chimney Sweep Destin, we have a great reputation and quality service. Our 

team's top priority is a happy customer. To achieve this goal, 

we offer a variety of services from our staff with over 30 years of 

experience. Our team is careful to take good care of your home. Each 

member of the team wants to better him/herself and provide the best service possible. We always call ahead about any delays as well as 

arrival times. In addition, we provide a before and after photo of our work. Come to Sootmaster Chimney Sweep Destin, Florida

 for the best chimney services!
We're a friendly team who will focus on your needs and concerns, so we focus more on you than making a sale. We value our customers, so building a relationship with you is our priority. Therefore, from simple tips to detailed advice on fireplace installations your local chimney sweep is here to help.
What

We Can

Do
Sootmaster Chimney Sweep Destin provides great services to customers. Above all, we have a great reputation because of our professional services. We offer Water Leak Repairs, Animal removal, Masonry repairs, Fireplace repairs, Fireplace Installations, local chimney service, and chimney caps, as well as many more.We cover Destin, Fort Walton Beach, Niceville and all surrounding areas in Okaloosa County.
Watching Out For Water
Tropical storms, hurricanes, and heavy rainfalls are no stranger to Destin, FL. In Florida, we experience tremendous outbursts of rain often. Did you have any idea that rain could be damaging your chimney? When performing an inspection, water leaks are some of the most common issues that we find. A water leak may seem simple, but prolonged exposure can cause major damage. Water can corrode the brick masonry and require repair. Water in dark spaces, just like the inside of a chimney, can form into mold or mildew. Mold can build-up and be harmful to breathe. Mildew produces a foul unpleasant odor. Rust can also form and compromise the integrity of your chimney. Since your chimney is on the top of the roof, it is exposed to rain. A chimney cap, good flashing, and intact seals can help prevent water leaks. No method is 100 percent effective, which is why we always recommend an inspection to ensure that you do not have water damage. It is important to notice early signs of water damage before it turns into an expensive repair. 
Have Questions? Ask The Sootmaster!
We understand how important it is for you to know what's going on. As a result, we here at Sootmaster Destin Florida strive to help you to enjoy a safer home.
Most noteworthy, here are some questions you may want to ask:
Click here to Ask the SootMaster!
CONTACT US
Lastly, for questions about our services, give us a call at 850-317-8305 . You can also request an appointment online, and we'll send a chimney repair professional right to your door. You can find your local Sootmaster Chimney Sweep on our area service page. In conclusion, we want to be your top choice Chimney Sweep company in the Destin, Florida area.