228-206-0429
Sootmaster Chimney Sweep Gulfport
Gulfport Chimney Sweeps and Inspections



At Sootmaster Chimney Sweep Gulfport, we give nothing but first-class fireplace services. We offer chimney sweep services that are facilitated by a certified technician by utilizing exclusive equipment. In a field where performance relies on participation, we have over 30 years and counting of experience, with a multitude of satisfied customers.
     Although chimney sweeping can be tedious work, our technicians make it look easy by providing our customers with a detailed "before and after" report so you can always see what you are paying for.
Your report will always contain photos, the chimney sweepers that were working, and everything we did to your chimney, which will be broken down into understandable terms for the average person. We value our customers and are looking forward to building a relationship with you, which is why we have a friendly team on standby ready to answer any of your questions or concerns, by contacting our team we can help you with anything ranging from an appointment, detailed advice, and our cleaning procedures.
Sootmaster Chimney Repair and services Gulfport
Chimney Repair and Fireplace Services
We do a full  21 point inspection to provide the best services possible, from full rebuilds, to small repairs, to leaks we do it all.
Why

Choose
Us
At Sootmaster of Gulfport we find the customer is the most important thing to us, so doing our job at the highest standard is second nature. Additionally at Sootmaster, we offer direct and fair pricing so the customer knows what they are getting and paying upfront. This goes hand and hand for our companies core beliefs and is reflected and shown in the quality of our work. We do a phenomenal job, and our mission is for the customer to feel the same way as we do after every job. When you hire Sootmaster you hire only the best-certified technicians to oversee the repairs and services necessary. By providing you with a detailed report after every job, including what we did, how we did it, and what it means to you and for you in the future.
Trustworthy– All employees undergo extensive background checks and drug testing to ensure a safe work environment.
Qualified– All of our experienced technicians are highly skilled and trained at what they do with many years of perfecting their trade.
Consistency– All employees are continuously trained and "follow-ups" are regularly confirmed to ensure the same quality of work for every customer.
228-206-0429
Sootmaster Chimney Sweep Gulfport
Signs of Water Damage
Water damage is one of the most common issues we encounter when doing a chimney sweep or a chimney inspection. Water leaks are prevalent in regions of heavy rainfall, hurricanes, or tropical storms. A water leak can be a simple sealing issue that is fixed by touching up the exterior or a leak can be a severe problem that requires a Level 2 inspection and masonry repair. It's important to know that almost all water leaks start out small, but over time, through prolonged water exposure, a leak can turn much bigger. Water can get trapped and expand in colder temperatures, causing cracks in the brick. Water can also mix with the soot build-up, forming an acidic mixture that deteriorates the lining of the chimney. Mold, mildew, and rust are by-products of rain and materials colliding in dark spaces. When inhaled, mold is very harmful to your health. Rust will reduce the integrity of the structure, rendering it unsafe. An annual inspection, recommended by the CSIA, will allow a technician to notice any early signs of a water leak before it can turn into a much larger issue. 
CONTACT US
Lastly, for questions about our services, give us a call at 228-206-0429  . You can also request an appointment online, and we'll send a chimney repair professional right to your door. Find your local Sootmaster on our area service page. In conclusion, we want to be your top choice at Chimney Sweep Gulfport.
Gulfport Attractions
Gulfport is a beautiful town with lots of character. It is the second-largest city in Mississippi and has something for everyone to enjoy. While we are cleaning you, feel free to grab some food, walk in the park, visit a museum, or explore the fantastic city of Gulfport!
Hours
Monday           Open 24 hours
Tuesday          Open 24 hours
Wednesday     Open 24 hours
Thursday         Open 24 hours
Friday               Open 24 hours
Saturday          Open 24 hours
Sunday            Open 24 hours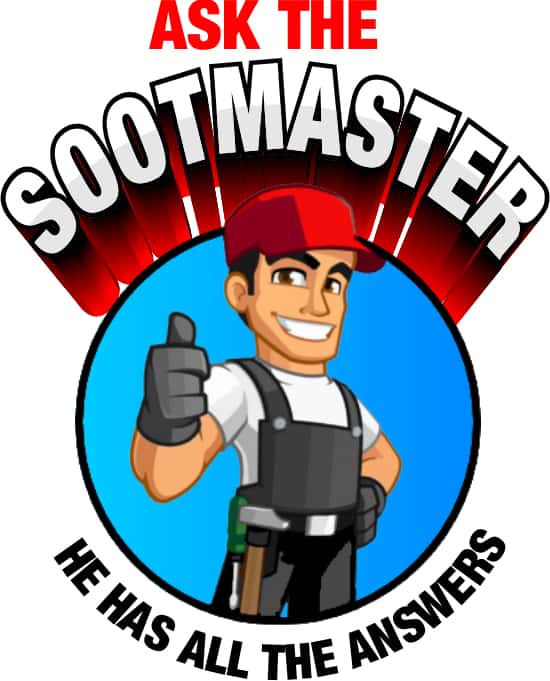 Sara B.

⭐⭐⭐⭐⭐
The Employees of SootMaster were amazingly professional. The came to my home in Gulfport and were on time. My chimney sweep was well done and the employees stayed on task and completed the sweep effectively.
Clarence R.

⭐⭐⭐⭐⭐
Professionalism, Punctuality, Quality, Responsiveness,   Value
Patrick H.

⭐⭐⭐⭐⭐
Thank you for sending Tim you to perform a chimney sweep at my mother's home in Gulfport. They were clean neat and effective. I would highly recommend them.
Frequently Asked Questions
What's safe to burn in the fireplace?
What is a flue?
A flue is a duct for smoke and waste gases produced by a fire, a gas heater, a power station, or other fuel-burning installation.
How often should I get my chimney swept?
According to The National Fire Protection Association Standard 211, "Chimneys, fireplaces, and vents shall be inspected at least once a year for soundness, freedom from deposits, and correct clearances. Cleaning, maintenance, and repairs shall be done if necessary."
My fireplace stinks, especially in the summer. What can I do?
The smell is because of creosote deposits within the chimney, a natural byproduct of woodburning. The odor is sometimes worse during the summer when the humidity is high the air conditioning is turned on. A typical sweeping will help but usually won't solve the smell completely. There are commercial chimney deodorants that work well, and plenty of people have good results with kitty litter or maybe baking soda set inside the fireplace. The real problem is that the air being drawn down the chimney, an indication of overall pressure problems within the house. Some make-up air should be introduced someplace else in the house. A good sealing and a top-mounted damper will reduce this air flow coming down the chimney.
Hurricane Delta is here and it brings a lot of rain. Have you noticed any chimney or fireplace damages? Any leaks or soft spots around your ceiling? Is any mortar missing on your chimney? Any water in your fireplace? If you have noticed any of these signs you should act fast before the water damages become significant and costly. 
Sootmaster Chimney Sweep can handle any repair you have. We offer all fireplace and chimney services at a very reasonable price. Our expert technicians have 30 years of experience and knowledge of water and hurricane damage repairs.
Give us a call today and we will make your damages disappear!