Sootmaster Chimney Sweep New Orleans
Chimney Sweep New Orleans



At Sootmaster Chimney Sweep New Orleans, top-quality fireplace and chimney services are available through our premium company. The chimney and fireplace services we provide are vital to maintaining a clean, safe, and working fireplace. Our company, along with the CSIA (Chimney Safety Institute of America) highly recommends your chimney be cleaned at a minimum one-time per year to ensure the safest experience possible. Luckily for you, Sootmaster New Orleans offers over 30 years of experience in all areas of fireplace and chimney services. Although chimney sweeping can sometimes be meticulous work, our technicians are not only the best but also take pride and enjoy the work they perform. Sootmaster strives to build and strengthen our relationships with our customers. Setting us apart from other chimney sweep services is our strong desire to meet all your needs no matter how big or small. We have a friendly team available to make sure those needs are met and performed with premium quality work. We pride ourselves in our work and value the customer even more. By providing customers with thorough "before and after" pictures and reports, we can explain and show our customers exactly what we did, how we did it, and why it will help them. Contact our team and we will help you with everything from scheduling an appointment, detailed advice, and many more services that we provide.
Fireplace and Chimney Services
Here at Sootmaster New Orleans, chimney sweeps aren't the only premium service we provide. We offer a wide variety of professional services.
Humane Animal Removal

: Animals such as birds, raccoons, or squirrels often take shelter in your chimney and that can be dangerous to both the animal and you. They can damage your chimney or worse, enter your home! Our company practices the safest and most humane animal removal. The best way to prevent critters from entering is by installing a chimney cap to act as a blockade to i=the inside of your chimney.

Water Leak Repairs: Water leaks are the most common chimney issue but if it goes unnoticed, it can damage your home tremendously and will be very expensive to repair. An annual inspection can usually find the issue before it gets that far. We offer expert FlashSeal protection, which stops any leaks at its source, and we might also recommend a chimney cap only if it's beneficial to you.
Masonry Repairs: We offer several different masonry repairs including, tuckpointing,

chimney flue repair

, flue relining, and more. Our masonry repairs are done by professionals who have years of experience and practice in the field and take pride in the jobs they perform.
Fireplace repairs: Our fireplace repairs and chimney sweeps are done by

CSIA

trained workers. We offer the best real estate, home, and insurance inspections, as well as water leak repairs and animal removal.
Fireplace Installations: We also offer several types of fireplace installation. For instance, we can install fireplaces, ash dump doors, wood stoves, and other local chimney installations.
Why Choose Us
At Sootmaster New Orleans, we value our customers more than anything, so leaving you satisfied after seeing our work is our top priority. We offer direct and fair pricing for the work that we do and strive for you to feel the same way. Our detailed reports for every job are to inform and explain to you every detail of our work performed and to eliminate any miscommunications. Here at Sootmaster we take our work very seriously and provide only the best-certified technicians to oversee and perform our list of chimney and fireplace services.
All of our technicians are highly trained and specialized at what they do and have multiple years of experience.

All employees undergo extensive background checks and drug testing to ensure the safest and most productive team.
All employees are continuously trained and follow-ups/evaluations are regularly performed to ensure our customers are getting the professionalism they deserve.
How Serious Is Water Damage?

Water Damage is a major problem when it comes to causing chimneys trouble and can end up being a costly one. Water and moisture can enter your chimney in many ways including bricks, mortar, damaged caps or crowns, flashing, and chimney liners. Here are three main damages water can cause:
1. Spalling
The material bricks are made from can absorb a lot of water and moisture. As the season's change and temperature begin to drop, the water absorbed by the bricks will thaw and a process called Spalling occurs. Spalling is when the surface of the brick break off or become damaged. The damaged bricks then cause structural issues and can be very unsafe and expensive. To prevent this. make sure your chimney is getting sufficient sunlight to dry.
2. Liner Deterioration and Rusting
Water that leaks through your chimney can cause extensive damages to the tile liners. These cracks should be repaired as soon as possible to avoid any expensive structural problems. Water can also cause the damper or firebox to rust. If you notice this rust, you should schedule a chimney inspection to determine any further water damage.
3. Mold
Water leaking into your chimney can cause mold and mildew to grow on the ceilings, walls, and fireplace. Mold can be harmful if inhaled and some people can experience very severe allergic reactions if exposed.
If you notice any signs of water leaks or damage, Give Sootmaster a call today.
Activities New Orleans
New Orleans is a city full of spirit and festivities. From the Cajun cuisine to the Mardi Gra parades, there is always something to keep you entertained. While we are taking care of your chimney needs adventure the amazing city of New Orleans.
French Quarter
Often called the Crown Jewel of New Orleans, the French Quarter is one of NOLA's most historic neighborhoods. But you'll find plenty of new mixed in with the old. There is a re-imagined French Market, modern boutiques, and artisan cocktails mix with beloved antique stores and old restaurants. -www.neworleans.com
Jackson Square
Known as one of New Orleans' most recognizable landmarks, Jackson Square is a National Historic Landmark nestled in the center of the French Quarter. The 2.5-acre space welcomes over 2 million visitors and locals each year and hosts a number of city events and celebrations, weddings, and photography sessions. Jackson Square has even served as a backdrop in a number of popular feature films and television shows. The landmark earns its name for the bronze statue of Andrew Jackson located in the center of the square. -www.neworleans.com
Woldenberg Park
Bike, walk, jog, or just sit back and relax next to the mighty Mississippi at beautiful Woldenberg Park. Enjoy the ships floating by on the river or the interesting sculptures that dot the landscape near the docks. Plenty of grass for picnicking and ample benches make perfect spots for a quick rest after a jaunt around the French Quarter. -www.neworleans.com
The National WWII Museum
The National WWII Museum is the top-rated tourist destination in New Orleans and #2 in the U.S., and an unforgettable way to experience World War II. Offering a compelling blend of sweeping narrative and poignant personal detail, the Museum features immersive exhibits, multimedia experiences, and an expansive collection of artifacts and first-person oral histories to take visitors inside the story of the war: why it was fought, how it was won, and what it means today. Beyond the galleries, the Museum offers unique access to experiential history, including an opportunity to tour and ride on an authentically restored PT-boat, tours behind the scenes to handle artifacts alongside Museum curators, and an impressive collection of restored and working macro-artifacts to discover. -www.tripadvisor.com
Hours
Monday           Open 24 hours
Tuesday          Open 24 hours
Wednesday     Open 24 hours
Thursday         Open 24 hours
Friday               Open 24 hours
Saturday          Open 24 hours
Sunday            Open 24 hours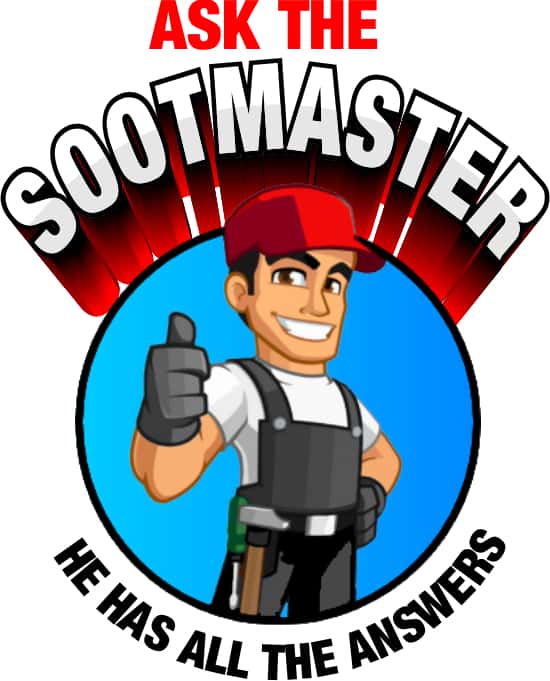 Crystal M.
⭐⭐⭐⭐⭐
David & Dennis came and did a great job. Answered all my questions and worked great around our kids. Highly recommend! Very grateful! Also, Patrick came and assessed our damaged fireplace, thoroughly talked with us, and discussed the options.
Harleen Q.
⭐⭐⭐⭐⭐
These are some of the nicest and most hard-working people I have ever met! I won't use anyone else!
Rodney W.
⭐⭐⭐⭐⭐
So happy my wife found them. Scott came out and did an inspection of my chimney. He was very thorough and detailed. He explained what was wrong and what he had to do to fix it. Very nice hard-working young man. When he came to do the work, he kept me informed of his progress and explained everything he was doing, and asked if I had any questions. Great work, and thanks so much Scott. I highly recommend Scott cause he is very detailed in his work. The chimney looks great.
Frequently Asked Questions
Will there be a mess after the cleaning?
No, We take every precaution possible to ensure your home is just as clean as it was before we arrived. When we arrive, we set up protective cloths and if needed, we will mask off any area. We use a powerful 5-filter vacuum specially designed for chimney sweeping that keeps any dust from entering any area of your home.
I have a gas fireplace. Should this chimney be checked too?
Without a doubt! Although gas is usually a clean-burning fuel, the chimney can become non-functional from bird nests or other debris blocking the flue. Modern furnaces may also cause many problems with the typical flues intended to vent the older generation of furnaces.
How often should I get my chimney swept?
According to The National Fire Protection Association Standard 211, "Chimneys, fireplaces, and vents shall be inspected at least once a year for soundness, freedom from deposits, and correct clearances. Cleaning, maintenance, and repairs shall be done if necessary."
What's safe to burn in the fireplace?
Hurricane Safety Tips
Hurricane season is among us and we want to make sure we provide you with the best tips to keep your home and chimney as safe as possible.
Shut the Fireplace Damper:

When your damper is open during a storm, rain and moisture will get trapped in your chimney flue and that can cause many problems. If your chimney has been leaking, look into getting a Locktop Damper installed.

Invest in a Chimney Cap: Essentially a chimney cap is a roof that goes over the hole at the top of your chimney flue. A properly installed chimney cap will keep most of the rain out while also adding extra protection against hurricane damage.
Get a Chimney & Fireplace Inspection: Getting an inspection before any major storms or hurricanes occur can prevent any problems your chimney may have from worsening. If your firebox has cracks, any flooding or water build-up can cause severe structural issues.
Sootmaster Chimney Sweep New Orleans is here to help and guide you through any questions or concerns you may have. Feel free to give us a call or make an appointment today!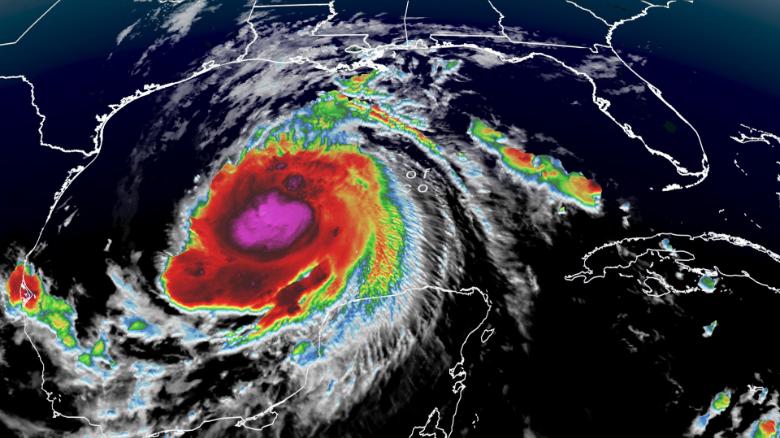 Hurricane Delta is here and it brings a lot of rain. Have you noticed any chimney or fireplace damages? Any leaks or soft spots around your ceiling? Is any mortar missing on your chimney? Any water in your fireplace? If you have noticed any of these signs you should act fast before the water damages become significant and costly. 
Sootmaster Chimney Sweep can handle any repair you have. We offer all fireplace and chimney services at a very reasonable price. Our expert technicians have 30 years of experience and knowledge of water and hurricane damage repairs.
Give us a call today and we will make your damages disappear!