New Orleans
Chimney Sweeps And Inspections
With over 30 years of experience, Sootmaster is dedicated to giving you the best experience when dealing with your chimney and fireplace system.
Sootmaster new orleans is here to solve any fireplace and chimney problems. We specialize in fireplace installation, fireplace repair, and chimney sweeps and inspections. 
What To Expect
Sootmaster Chimney and Fireplace Repair is offering services and consultations in the Greater New Orleans area. Sootmaster offers high-quality fireplace repair and chimney services. These services are crucial to maintaining a long-lasting chimney in your residence! We offer multiple different services and inspection packages to best suit your needs anywhere near New Orleans, Louisiana. We have spent the last 30 years perfecting our craft and earning a great reputation with those we have had the pleasure of meeting. We hold our technicians to the highest standard of training along with using the latest equipment. We also offer 10-year warranties on most of our services. To find out which services or to schedule a warranty appointment, call us at (504) 273-5160.
Where Do We Service?
We will travel up to 50 miles outside our main service hubs. In Louisiana these locations include New Orleans, Baton Rouge, and Lafayette. If you are more than 50 miles outside of these cities don't worry! Call us today at (504) 273-5160, and we will attempt to get a crew to your location to perform a fireplace inspection, animal removal, or any of our other listed services.
Sweeps & Inspections
Sootmaster Chimney Sweeps of New Orleans, Louisiana offers professional chimney sweeping services as well as quality inspections. Learn more about our sweeps and inspections, and trust in the Sootmaster.
Waterproofing & Repairs
Sootmaster of New Orleans, Louisiana offers excellent waterproofing services and general masonry and prefab repairs. Call Sootmaster to schedule an appointment with our professionally trained technicians.
Custom Installations
Do you have a fireplace? Do you want one? Sootmaster also offers professional chimney and fireplace installation. Whether it be a masonry system (brick), or prefabricated (metal), Sootmaster has you covered.
Things to do in New Orleans, LA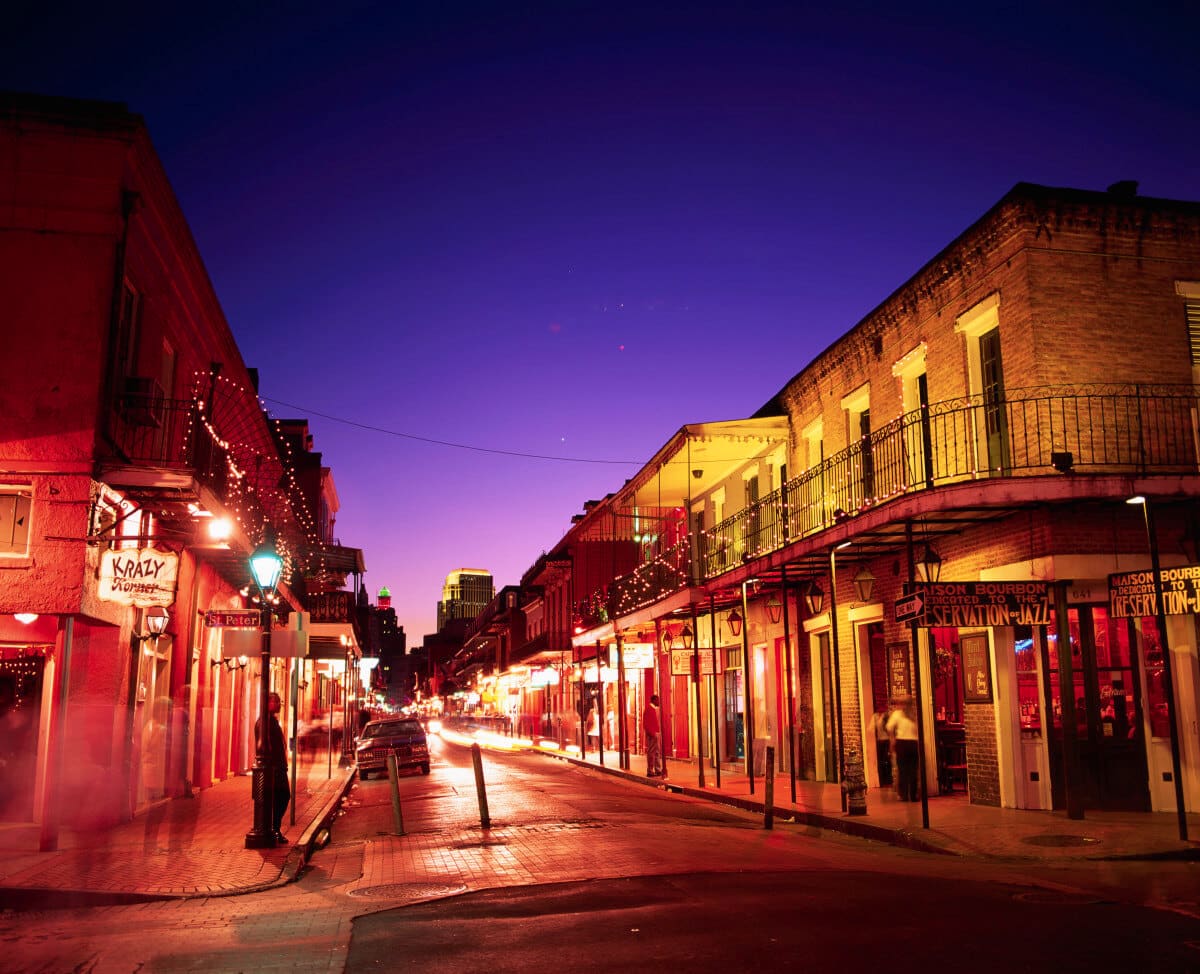 New Orleans is a Louisiana city on the Mississippi River, near the Gulf of Mexico. With around clock night life.
Frenchmen Street
"It's around midnight in the Marigny. Neon blinks, a trombone slides and a crowd gathers for another impromptu curbside concert on Frenchmen Street. Frenchmen — crowded, buzzing and vibrant — might just be the most consistently musical stretch of asphalt in New Orleans. Its venues offer an array of live performances ranging from traditional jazz to blues to reggae and rock and are, themselves, famous, attracting audiences from all over the world."
Audubon Zoo
"Located in historic Uptown New Orleans Audubon Zoo cares for animals from around the globe, engaging educational programs, and hands-on animal encounters. Unique natural habitats such as the award-winning Louisiana Swamp and Jaguar Jungle showcase the relationship between people and nature. Don't miss the daily animal presentations, chats and feeds; our highly endangered whooping cranes, Amur leopards, and orangutans; our tiger; and our mysterious white alligators. Audubon Zoo is consistently one of the country's top-ranked zoos, voted as one of the top ten zoos in the country in the USA Today "10Best" reader poll and ranked as one of the top things to do in New Orleans."
Blaine Kern's Mardi Gras World
"Our tour allows you to see firsthand what it takes to bring Mardi Gras to life year after year. Walk through the hard work and extensive planning that goes into this grand event when you tour Blaine Kern Studios, an operating workshop that has created breathtaking floats for Mardi Gras and other parades around the world since 1947."
"
Excellent chimney sweep company that is very reliable and does great work. We used them after Hurricane Sally and they came out and took care of our leaking issue. Great customer service as well as Harley was friendly and helpful.
-Simon
"
Trained for excellence
We Have Over 30 Years of Experience in The Industry
Sootmaster is constantly growing and adapting to the latest technology in fireplace repair and chimney services. For Over 30 years, Sootmaster has focused on perfecting their work on fireplace and chimney systems. We have dozens of professionally trained technicians who are prepared and willing to assist you with any problem your chimney and fireplace might present. From standard sweeps to ground-up installations, Sootmaster's expert technicians can get the job done. Click the button below to request an appointment or consultation with one of our expert technicians.
Hurricane Preparation for New Orleans Storm Season
Water damage is a major problem that fireplace and chimney owners must be proactive in preventing. These problems can lead to expensive repairs or even the failure of your chimney system, resulting in needing a new installation. There are many ways water can enter your chimney. Sootmaster can assist the New Orleans, Louisiana surrounding area with spalling issues, liner deterioration issues, and even mold issues.
If you suspect your fireplace or chimney is a victim of water damage of some kind, give Sootmaster New Orleans a call today at (504) 273-5160, your fireplace will thank you!

Secure your fireplace damper. This prevents moisture from the storm from building up in your fireplace or chimney.
Invest in a chimney cap. This will keep even more moisture out of your fireplace or chimney to ensure you stay warm all year long.
Get inspected. Sootmaster recommends yearly fireplace or chimney inspections. Getting inspected before a storm causes damage can save you a lot of trouble during the storm.
Chimney Terms You Should Also Know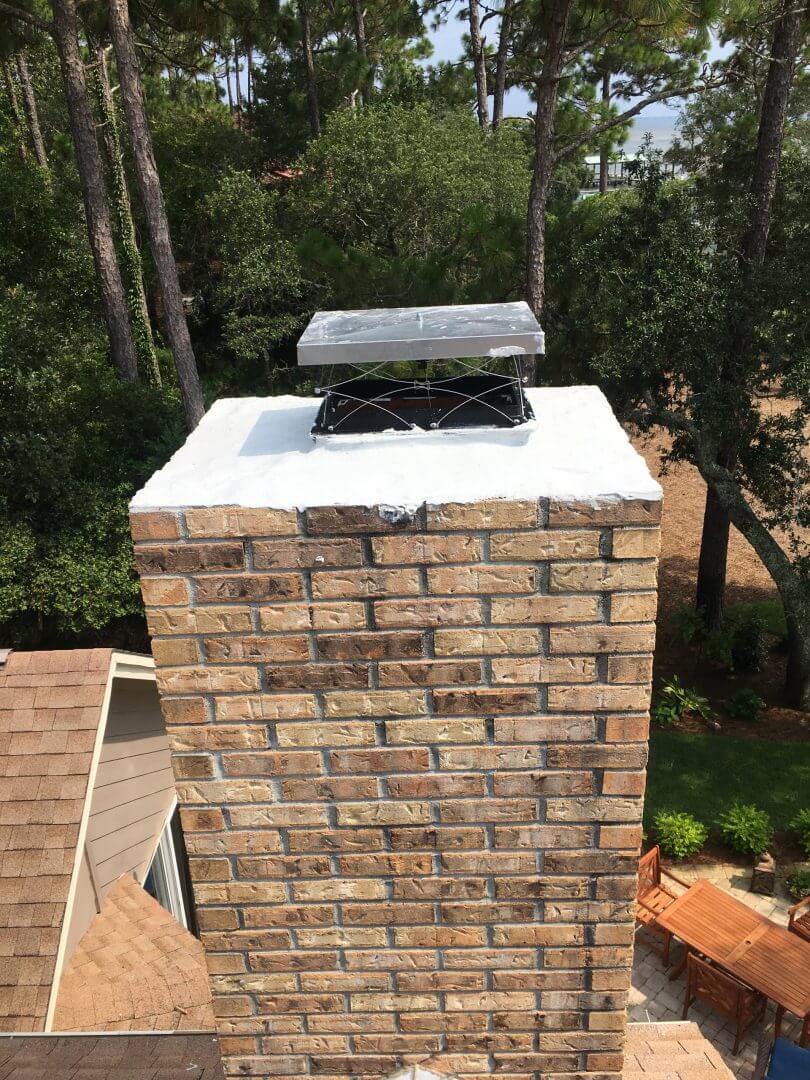 Your chimney is an important part of your home. The chimney system ventilates smoke and dangerous gases, keeping your home and family safe. Here are some chimney and fireplace terms to know so that you can look out for components that need repair. 
Firebox
The firebox is the area of the fireplace in which the fire actually burns. This is where the logs are placed and ignited. The firebox is lined with firebrick that withstands extreme heat. 
Hearth
Another important component of a fireplace and chimney system is the hearth. The hearth surrounds the fireplace. Its purpose is to protect the immediate area around the fireplace, such as the floor, safe from extreme temperatures.
Damper
The metal plate that opens and closes the flue is called the damper. The damper can seal the chimney when a fire is not burning to eliminate drafts. It can also be adjusted during a fire to control how much oxygen reaches the fire. 
Flue
The flue is the shaft inside your chimney through which smoke and other combustion debris exits your home.
Flue Liner
Flue liners, or chimney liners, prevent combustion debris from damaging the interior of your chimney.
Smoke Chamber
A smoke chamber sits just above the firebox and underneath the flue. The smoke chamber guides smoke and gases from the fireplace and up the flue. 
Cap
A chimney cap is a metal fixture that covers the opening of the chimney. Chimney caps typically have a solid top that prevents rain, debris, and animals from entering your flue. The sides consist of small, grate-like openings to allow for ventilation. 
Crown
The chimney crown covers the entire top of the chimney to prevent water from running into the chimney. Chimney crowns can be constructed from metal, concrete, or stone. 
Flashing
Flashing is a piece of metal that connects the roof to the chimney. The flashing creates a watertight seal around the bottom of the chimney so that water cannot soak into the brick. 
Learning these important chimney terms will give you a better idea of what to look out for when it comes to chimney maintenance. Knowing what part of the chimney system is having issues can give you a better idea of what your chimney repair might entail. If you're having any issues with your chimney or fireplace, give the experts at Sootmaster a call to schedule an inspection.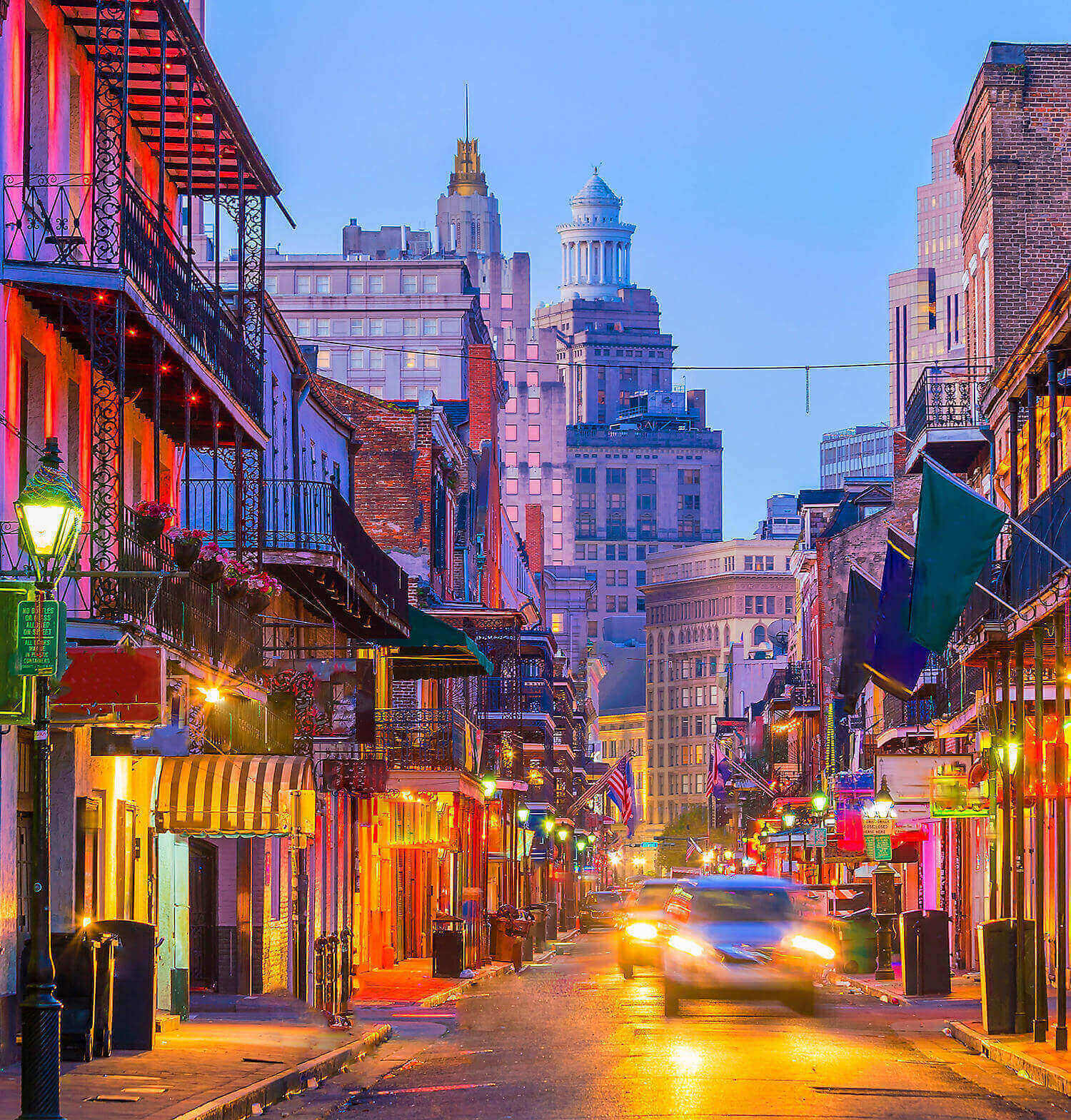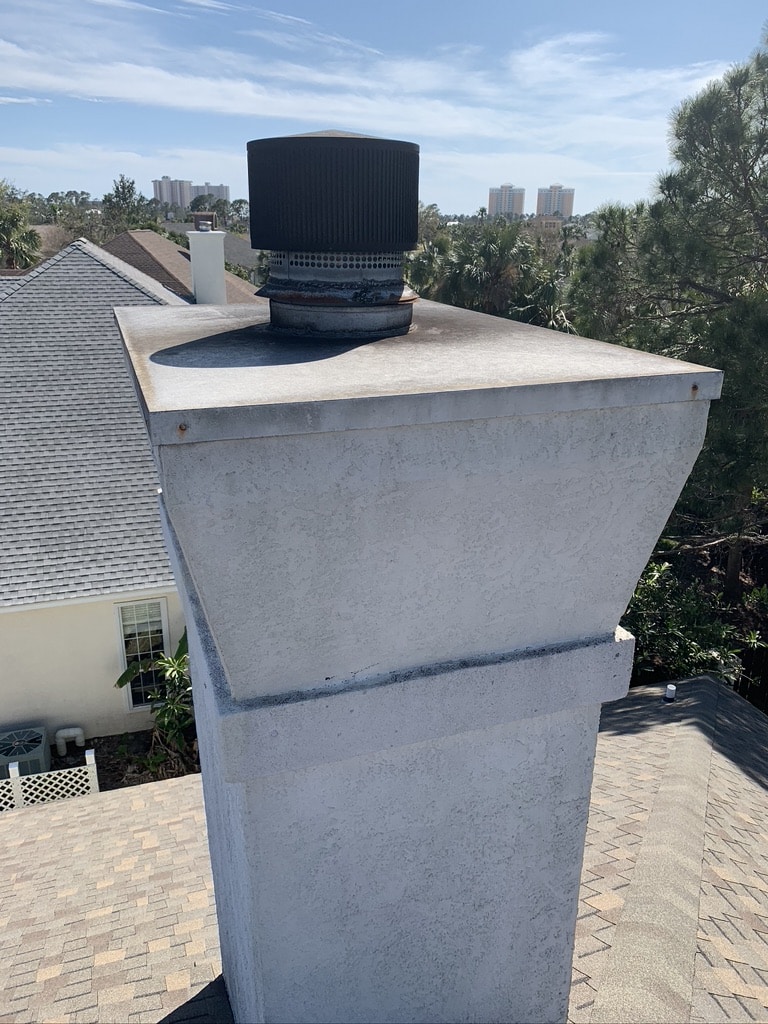 We found it nearly impossible to find a company willing to replace our chimney caps because of the high pitch of our roof. Your guys came out, assessed the job and came back and completed it. The work quality is excellent and we couldn't be happier.
Very courteous and professional. A job well done. Very knowledgeable about what they do and can help explain things. Awesome job Neal!
These guys were such a pleasure to deal with, they were professional, knowledgeable, clean, and just darn right awesome to do business with.
Thank you Sootmaster
I called about having my chimney leak repaired and the young man, I believe it was Patrick came out and was very polite. Gave me a reasonable estimate to repair my chimney. They came out a few days later to fix it. I would recommend this company if you need chimney repairs
Message Us
Get In touch below. Ask Any Question for A Consultation