Sootmaster Chimney Sweep New Orleans
What to Expect



At Sootmaster Chimney Sweep New Orleans, we have an outstanding reputation and quality service. Our team's top priority is to create a happy customer. To achieve this goal, we offer a variety of services from our staff with over 30 years of experience. Our team takes every precaution to ensure the safety of your home. Each member of the team wants to better themselves and provide the best service possible. We always call ahead to confirm our arrival time and to inform you about any delays. In addition, we provide a before and after photo of our work to make sure the customer is completely satisfied with our work. Come to Chimney Repair New Orleans for the best chimney services available!
We're a friendly team whose main focus is to take care of all your needs. We highly value our customers and the interaction we have, so building a relationship with you is a priority. Therefore, from simple tips to detailed advice on fireplace installations your local chimney sweep is here to help.
What

We Can

Do
Have Questions? Ask The Sootmaster!
We understand how important it is for you to know what's going on. As a result, we here at chimney sweep New Orleans strive to help you to enjoy a safer home.
Most noteworthy, here are some questions you may want to ask:
Click here to Ask the SootMaster!
CONTACT US
Lastly, for questions about our services, give us a call at 504-273-5160. You can also request an appointment online, and we'll send a chimney repair professional right to your door. Find your local Sootmaster on our area service page. In conclusion, we want to be your top choice at Chimney Sweep New Orleans.
Activities New Orleans
New Orleans is a city full of spirit and festivities. From the Cajun cuisine to the Mardi Gra parades, there is always something to keep you entertained. While we are taking care of your chimney needs adventure the amazing city of New Orleans.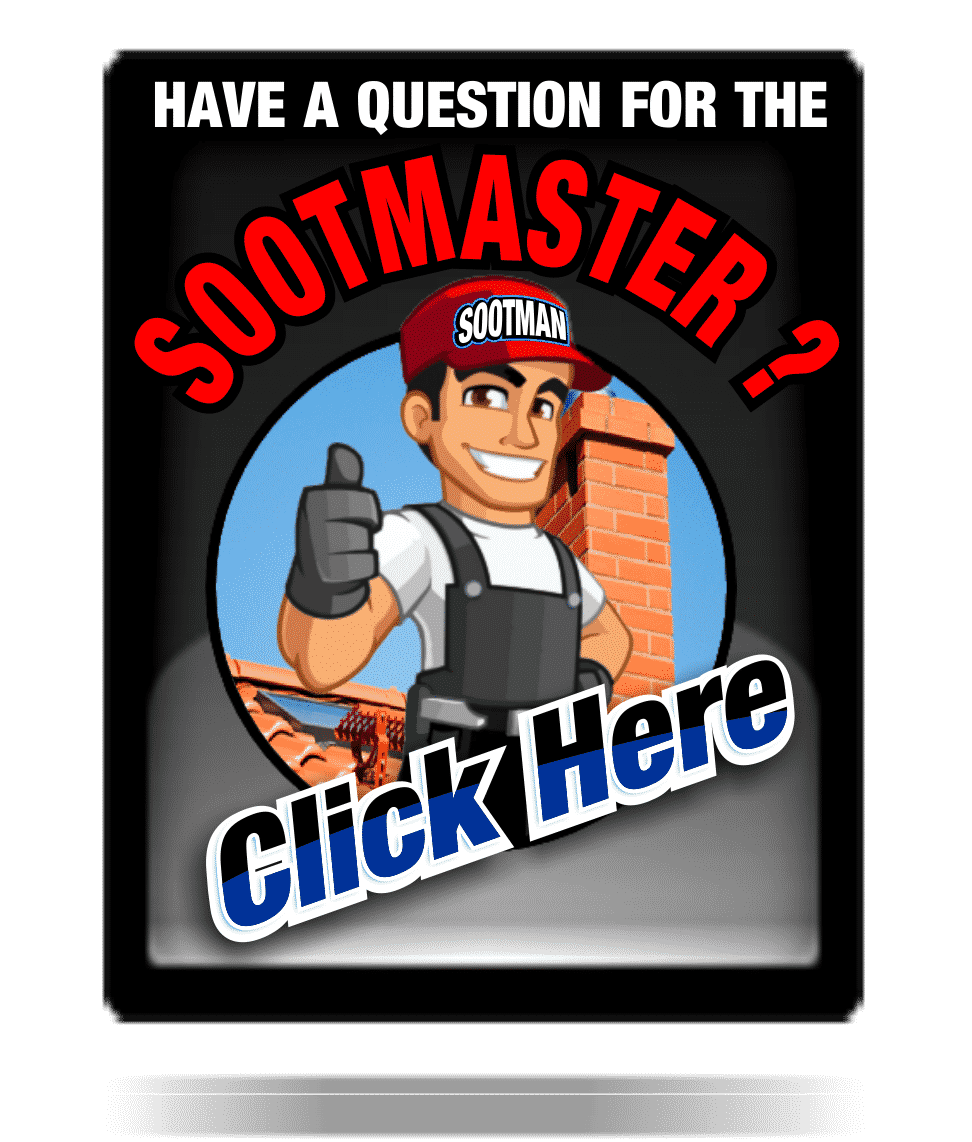 Crystal M.
⭐⭐⭐⭐⭐
David & Dennis came and did a great job. Answered all my questions and worked great around our kids. Highly recommend! Very grateful! Also, Patrick came and assessed our damaged fireplace, thoroughly talked with us, and discussed the options.
Harleen Q.
⭐⭐⭐⭐⭐
These are some of the nicest and most hard-working people I have ever met! I won't use anyone else!
Rodney W.
⭐⭐⭐⭐⭐
So happy my wife found them. Scott came out and did an inspection of my chimney. He was very thorough and detailed. He explained what was wrong and what he had to do to fix it. Very nice hard-working young man. When he came to do the work, he kept me informed of his progress and explained everything he was doing, and asked if I had any questions. Great work, and thanks so much Scott. I highly recommend Scott cause he is very detailed in his work. The chimney looks great.
Frequently Asked Questions
Will there be a mess after the cleaning?
No, We take every precaution possible to ensure your home is just as clean as it was before we arrived. When we arrive, we set up protective cloths and if needed, we will mask off any area. We use a powerful 5-filter vacuum specially designed for chimney sweeping that keeps any dust from entering any area of your home.
I have a gas fireplace. Should this chimney be checked too?
Without a doubt! Although gas is usually a clean-burning fuel, the chimney can become non-functional from bird nests or other debris blocking the flue. Modern furnaces may also cause many problems with the typical flues intended to vent the older generation of furnaces.
How often should I get my chimney swept?
According to The National Fire Protection Association Standard 211, "Chimneys, fireplaces, and vents shall be inspected at least once a year for soundness, freedom from deposits, and correct clearances. Cleaning, maintenance, and repairs shall be done if necessary."
What's safe to burn in the fireplace?