The beginning of the New Year is a great time for resolutions! One of the most important resolutions to have is getting your fireplace cleaning done with the help of professionals.
Throughout the year and especially in winter, your chimney has suffered creosote buildup, and having your chimney cleaned by a qualified professional can make it serve you efficiently throughout the year again. Starting off the year with a clean and safe chimney will offer you peace of mind for the rest of the winter. Many fire safety organizations recommend annual chimney and fireplace cleaning and inspections.
A clean and well-maintained fireplace not only helps keep your family and home safe but also helps boost the efficiency of the fireplace thus lowering the cost of home heating. Annual fireplace cleaning will also make your home an aesthetically pleasing space.
Here are some of the reasons get fireplace cleaning:
–Professional Chimney sweeps are trained on the proper way to clean your chimney. Unlike DIY methods where you are always unsure and second-guessing, with professional chimney sweeps, you have assured complete peace of mind from top-quality chimney maintenance and professional fireplace cleaning.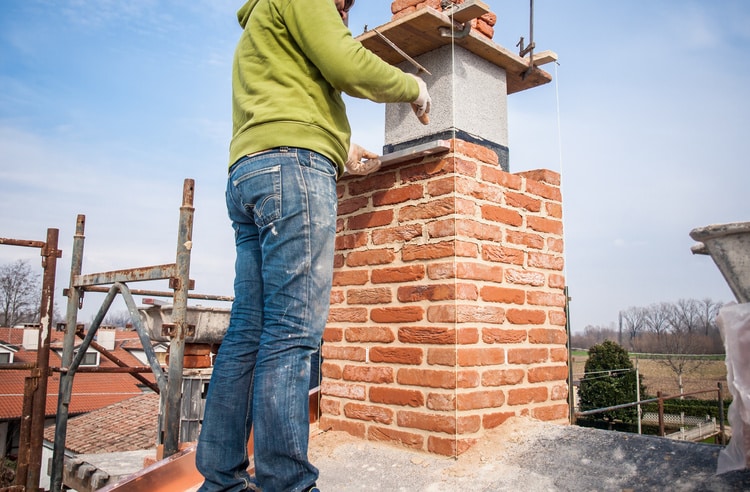 -Hiring a reputed sweep also saves you time. DIY might take you hours or even days.
-Chimney and fireplace cleaning can be a messy affair that can leave soot, dust, and ash everywhere. Professionals have specialized vacuums that can quickly and efficiently suck up the residue.
-Sweeps are equipped with the latest professional-grade tools to ensure a thorough sweep of the chimney walls. Their top-of-the-line equipment is designed to effectively complete fireplace cleaning and remove creosote from the chimney walls. Creosote is highly flammable and if neglected can lead to chimneys or even home fires.
-Cleaning the chimney will require you to climb to the top of the roof. This can be dangerous and should be best left to professionals.
-Trained chimney sweeps are able to identify signs of damage to the fireplace, chimney, and other components of the heating and venting system. When diagnosed early, the damages can be repaired promptly to avoid further deterioration.
Tips for Fireplace Cleaning
Burn only seasoned wood in order to reduce the amount of hazardous creosote buildup in your fireplace and chimney.
Avoid using regular cleansers during fireplace cleaning because they tend to leave behind flammable residue. Only use cleaners made specifically for that purpose.
Remove ashes routinely to ensure plenty of air can still get to the firewood on the grate. This will help the fire burn more efficiently and consequently reduce heating costs.
Sprinkle used tea leaves or damp coffee grounds over the cooled ashes to reduce the amount of dust when removing ashes.
Only remove ashes after they have cooled down, and then vacuum the hearth area to clean up.
Chimney Inspection
Having your chimney inspected by a professional is very important in determining the efficiency of your heating and venting system. There are three levels of chimney inspections established by the National Fire Protection Association (NFPA).
Level 1
This is the most common of the three inspections and is recommended if you have been using your fireplace regularly in the past. In this level, the fireplace cleaning contractor examines accessible portions of your chimney using a flashlight and without any special tools.
Level 2
This type of inspection is recommended if you are making any changes in the use of your chimney, e.g. changing the type of fuel used, relining the flue, or if you've had any accidents or external events that may have caused damage. Level 2 inspection of the chimney is required before you sell your property. In this level of inspection, a video camera is used to examine the flue and check for cracks or damage to the joints in the chimney structure.
Level 3
This is the most detailed of the three. In addition to all of the inspections carried out in levels 1 and 2, a level 3 will also examine the concealed areas of the chimney by removing certain parts of the building or chimney structure if necessary.