Cedar Key
Chimney Sweeps And Inspections
With over 30 years of experience, Sootmaster is dedicated to giving you the best experience when dealing with your chimney and fireplace system.
What we do
Chimney Sweeps, Repairs, Inspections, Installations
Sweeps & Inspections
Sootmaster Chimney Sweeps of Cedar Key Florida offers professional chimney sweeping services as well as quality inspections. Learn more about our sweeps and inspections, and trust in the Sootmaster.
Waterproofing & Repairs
Sootmaster of Cedar key offers excellent waterproofing services and general masonry and prefab repairs. Call Sootmaster to schedule an appointment with our professionally trained technicians.
Custom Installations
Do you have a fireplace? Do you want one? Sootmaster also offers professional chimney and fireplace installation. Whether it be a masonry system (brick), or prefabricated (metal), Sootmaster has you covered.
What To Expect
Here at Sootmaster Chimney Sweeps of Cedar Key, Florida, your satisfaction is our priority. We have spent the last 30 years perfecting our craft and earning a great reputation with those we have had the pleasure of meeting. At Sootmaster, we hold our technicians to the highest standard of training and certification, and we use the best equipment. It is for these reasons we offer 10-year warranties on most of our services. To find out which services or to schedule a warranty appointment, call us at (352) 353-0251.
Why Choose Us
As we have mentioned before, you are the number one priority here at Sootmaster of Cedar Key. We value your experience with us more than anything, which is why we have the most respectful and knowledgeable team. Because we do not want to be the cause of any problems for you, we do our best to give you fair pricing for the quality we provide. We promise to provide the best quality service and customer interaction because we have the best people for it. Give us a call at (352) 353-0251 and we would love to speak to you more and see what we can do for you!
Chimney Sweep
21 Point Safety Inspection
Crown Repair
Chase Cover Installation
Chimney Cap Installation
Tuckpointing
Chimney Waterproofing
Prefab Installation
Frequently Asked Questions
Can you repair the cracked walls of our fireplace?
Yes we have a couple different options for repairing the refractory walls of your fireplace.
Do you install new fireplaces?
Yes we can frame and install a new fireplace and chimney structure or we can remove an old unit and install a fireplace as well. There are no jobs too big or small for Sootmaster to get the best job possible completed.
Do you make water leak repairs to masonry chimneys ?
Masonry water leaks are our number 1 repair service we perform on a day to day basis. We guarantee that we can fix your water leaks and leave you with the best warranties in the industry.
Do you leave behind or make any mess when you are cleaning a chimney?
We have a 100% no mess guarantee. Our teams are equipped with the proper equipment and training to protect your homes from the messy bi-product of fire that is creosote.
About us
Providing the Highest Quality Chimney Services In the Area
Our top priority is providing industry-leading service as chimney sweep and fireplace professionals. Our goal is to build loyalty and trust with those we serve. That's why our first-class teams are considerate and careful, making sure to protect your property and belongings. We want to accommodate you, and we'll make sure to be in communication with you about any last-minute schedule changes. sharpest individuals comprise our teams: those who exemplify what it means to be a true chimney sweep and fireplace professional.
Your Satisfaction is Guaranteed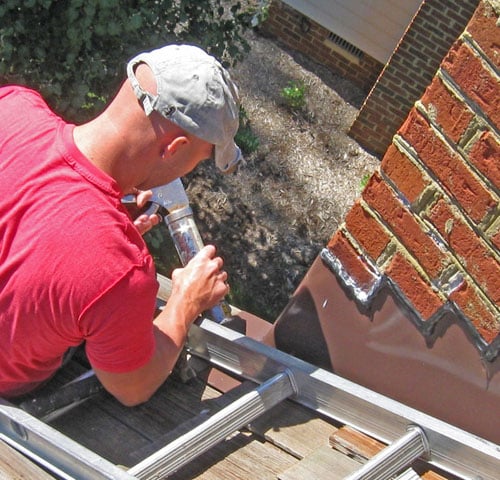 Message Us
Get In touch below. Ask Any Question for A Consultation
Request An Appointment With Us
"*" indicates required fields