Sootmaster Chimney Sweep DeFuniak Springs
At Sootmaster Chimney Sweep DeFuniak Springs, we have a great reputation and quality service. Our 

team's top priority is a happy customer. To achieve this goal, 

we offer a variety of services from our staff with over 30 years of 

experience. Our team is careful to take good care of your home. Each 

member of the team wants to better him/herself and provide the best service possible. We always call ahead about any delays as well as 

arrival times. In addition, we provide a before and after photo of our work. Come to Chimney Repair DeFuniak Springs

 for the best chimney services!
We're a friendly team who will focus on your needs and concerns, so we focus more on you than making a sale. We value our customers, so building a relationship with you is our priority. Therefore, from simple tips to detailed advice on fireplace installations your local chimney sweep is here to help.
What

We Can

Do
Have Questions? Ask The Sootmaster!
We understand how important it is for you to know what's going on. As a result, we here at chimney sweep DeFuniak Springs strive to help you to enjoy a safer home.
Most noteworthy, here are some questions you may want to ask:
Click here to Ask the SootMaster!
CONTACT US
Lastly, for questions about our services, give us a call at 850-254-1242 . You can also request an appointment online, and we'll send a chimney repair professional right to your door. You can find your local Sootmaster on our area service page. In conclusion, we want to be your top choice at Chimney Sweep DeFuniak Springs.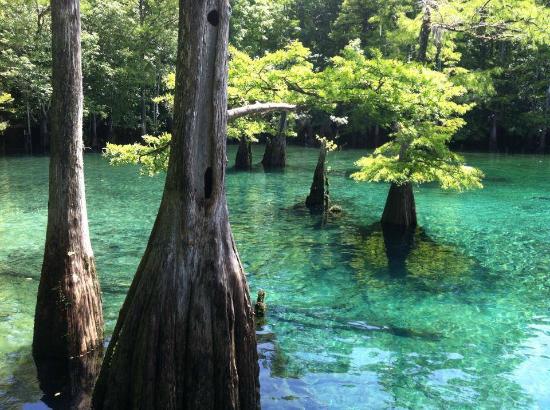 Things To Do In DeFuniak Springs
DeFuniak Springs is a city in Walton County, Florida, United States. The population was 5,177 at the 2010 census. It is the county seat of Walton County. In 2019, the MSN.com Insider Online named the city as the best small town in Florida. Walk in the footsteps of presidents and first ladies, famous poets and American songwriters, brave abolitionists and heroic astronauts, national heroes and Hollywood stars. 
Walton County Heritage Museum
The Walton County Heritage Museum is located at 1140 Circle Drive, DeFuniak Springs, Florida. Housed in the former L&N railroad depot, it is part of the DeFuniak Springs Historic District, which is listed on the National Register of Historic Places.
Chautauqua Hall of Brotherhood
The Chautauqua Hall of Brotherhood is a historic site in DeFuniak Springs, Walton County, Florida. It was constructed as part of the Chautauqua education movement and is located at 95 Circle Drive. It is now used to house a branch of the Walton County Chamber of Commerce. On August 7, 1972, it was added to the U.S. National Register of Historic Places. In 1989, the building was listed in A Guide to Florida's Historic Architecture, published by the University of Florida Press.
Chautauqua Vineyard & Winery
Chautauqua Vineyards and Winery is "Florida Farm Winery Certified" with 50 acres of Carlos Muscadine and Noble Muscadine grapes, which have been growing since 1979. The winery opened it's doors to the public in 1990.
Christmas Reflections
Christmas in Florida typically consists of temperatures in the 70s, blue skies, and swaying palm trees. For those who generally associate the holiday with frigid temps and ice storms, it's a wonder to behold.
Christmas Reflections is an annual holiday celebration that lasts from Thanksgiving until the New Year and includes a variety of exhibits, shows, and activities. Season passes are available for those who'd like to visit more than once, as are day passes for those with only a few free hours to spare.
Lake DeFuniak
Lake DeFuniak is a lake in DeFuniak Springs, Florida, United States, at the center of the DeFuniak Springs Historic District. Lake DeFuniak is one of the two almost perfectly round circular spring-fed lakes in the world, the other being Kingsley Lake