Satsuma
Chimney Sweeps And Inspections
With over 30 years of experience, Sootmaster is dedicated to giving you the best experience when dealing with your chimney and fireplace system.
What we do
Chimney Sweeps, Repairs, Inspections, Installations
What To Expect
Here at Sootmaster Chimney Sweeps of Satsuma, Alabama, your satisfaction is our priority. We have spent the last 30 years perfecting our craft and earning a great reputation with those we have had the pleasure of meeting. At Sootmaster, we hold our technicians to the highest standard of training and certification, and we use the best equipment. It is for these reasons we offer 10-year warranties on most of our services. To find out which services or to schedule a warranty appointment, call us at (251) 308-1850.
Why Choose Us
As we have mentioned before, you are the number one priority here at Sootmaster of Satsuma. We value your experience with us more than anything, which is why we have the most respectful and knowledgeable team. Because we do not want to be the cause of any problems for you, we do our best to give you fair pricing for the quality we provide. We promise to provide the best quality service and customer interaction because we have the best people for it. Give us a call at (251) 308-1850 and we would love to speak to you more and see what we can do for you!
Sweeps & Inspections
Sootmaster Chimney Sweeps of Satsuma, Alabama offers professional chimney sweeping services as well as quality inspections. Learn more about our sweeps and inspections, and trust in the Sootmaster.
Waterproofing & Repairs
Sootmaster of Satsuma offers excellent waterproofing services and general masonry and prefab repairs. Call Sootmaster to schedule an appointment with our professionally trained technicians.
Custom Installations
Do you have a fireplace? Do you want one? Sootmaster also offers professional chimney and fireplace installation. Whether it be a masonry system (brick), or prefabricated (metal), Sootmaster has you covered.
Frequently Asked Questions
Can I clean my fireplace and chimney myself?
Trying to clean your chimney and fireplace yourself can be a very dirty, dangerous, and time-consuming task. A professional Chimney sweep can find damage that can cause even more problems later. A cleaning and inspection can usually be completed in under an hour, versus trying to tackle the job yourself, which could take an entire weekend. Call us today, and schedule with pro.
Does a chimney sweep company also do storm damage repair to the brickwork outside the chimney?
A good reputable Chimney Sweep company will cover all areas of repair to your fireplace and chimney area. Including everything from replacing glass fireplace doors to outside masonry work.
Does a chimney need to be swept and inspected every year?
A regularly used fireplace should be inspected and cleaned annually, because of many factors. Over time soot can build up and become a danger, animals can make your chimney their home, or the weather can cause hidden damage to your chimney that you cannot see.
Do chimneys for gas fires need to be serviced?
All flues can get blocked by debris from animals and exhaust from the fire can cause corrosive buildup. There is also a risk that the venting system is not working properly if the gas stove was installed.
"
A great local company that is very reliable, very affordable and very helpful. Highly recommended for the Satsuma area.
"
We are experienced
We Have Over 30 Years of Experience in The Industry
With an ever-growing team, the experience of the Sootmaster company grows as well. For Over 30 years, Sootmaster has focused on perfecting their work on chimney and fireplace systems. We have many professionally trained technicians who are prepared and eager to assist you with any problem your chimney and fireplace might present, from standard sweeps to ground-up installations, Sootmaster's expert technicians can get the job done.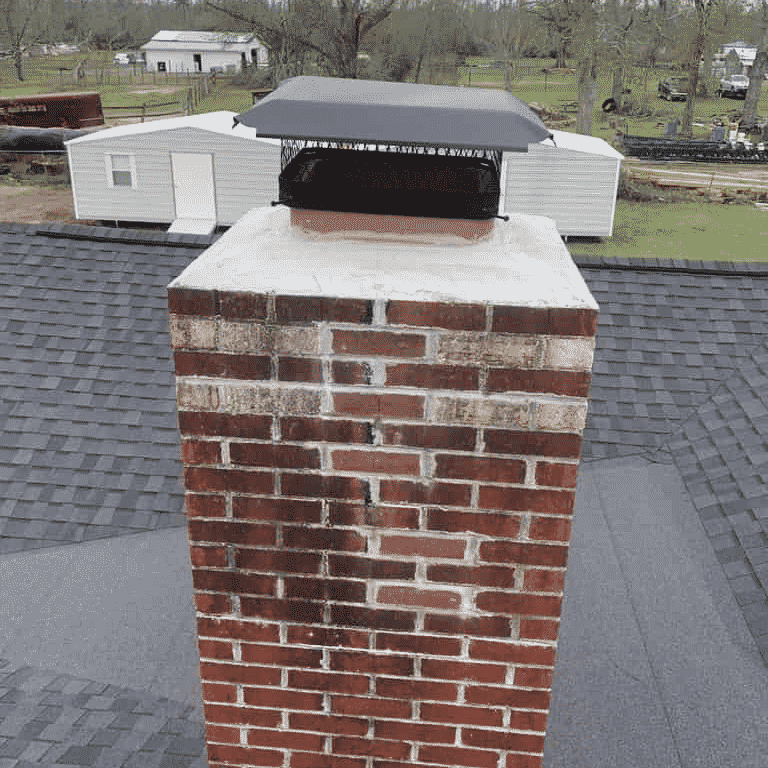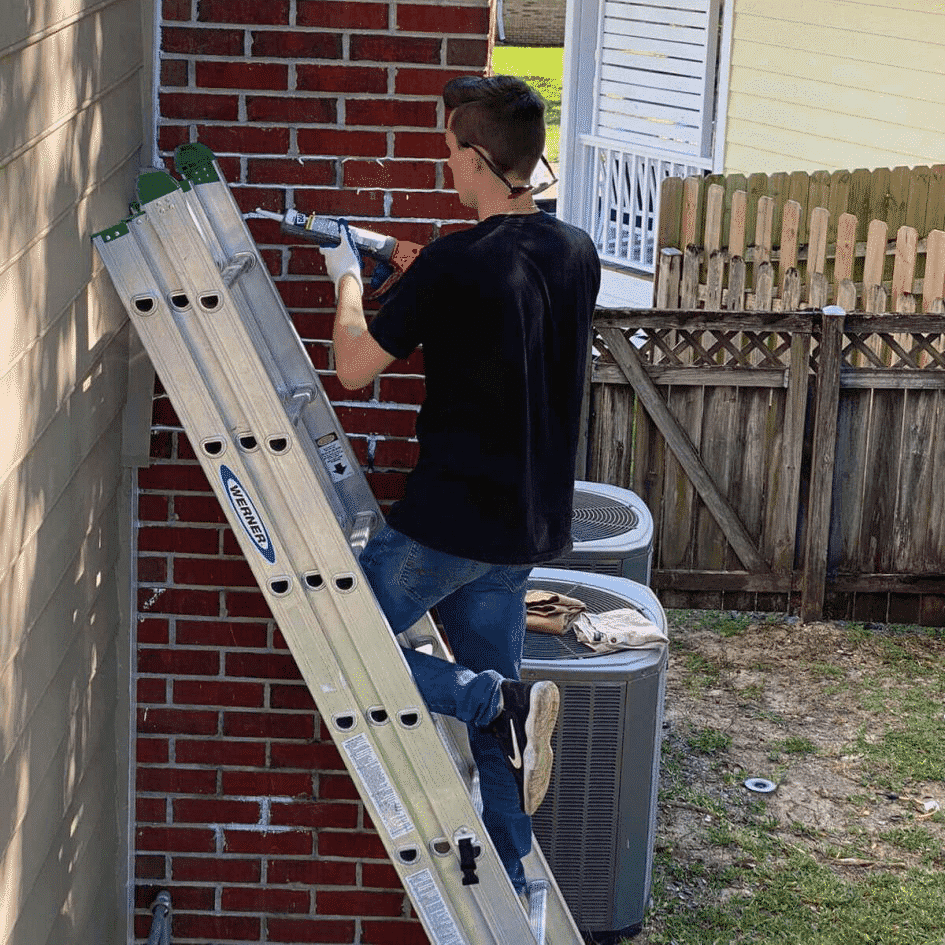 Helpful Fireplace Tips
Does your house have a furnace or does it have a fireplace? If your home has a furnace, then you may not have been acquainted with the benefits of having a fireplace. Not only do they appear magnificent when lit, but they also are a source of saving money.
During inspections, the technicians will say words like hearth when talking about the fireplace. What is a hearth you may ask? It is the brick, stone, marble, or cement slab that sits/extends out from your fireplace. This protects your home from radiant heat, floating embers, sparks, and loose burning logs. This particular attachment is quite simple to insert and easy to customize.
Over the years, chimneys were initially used are the primary source of warmth. Nowadays, chimneys are becoming a staple trademark of home-decor.
Call to Schedule a Fireplace Chimney Sweep
Chimney sweepers really exist, and not simply just pop up in children's movies such as Mary Poppins.
Our chimney sweeps offer a visible inspection of the hearth and chimney. The technicians will look for creosote and all types of blockages. If left untreated, creosote can lead to chimney fires. Prior to the first use of your fireplace, it is best to have an annual inspection to ensure the maximum enjoyment of your chimney.
Leave Some Ash & Clear Area
During the months of using your fireplace, it is encouraged to clean the firebox (location of the burning logs) each month. When cleaning the firebox, it is best to leave less or close to an inch of ash in the chimney. For the next use, the coals from a fresh fire will maintain warmness more efficiently. When scooping up the rest, be extremely cautious to set them outside. Even if a fire has been extinguished, ashes can continue to be hot for a long time.
There should be a minimum of 36 inches between the hearth and your furniture. This is to keep sparks from igniting the upholstery. Even if you use a furnace, it is important to display a screen to trap sparks. Always keep your fireplace chimney clear.
Closing the Damper
Remember airflow is key to keeping smoke out of your house. The damper is a hinged flap located about the hearth which controls the amount of air allowed to pass through the fireplace chimney. It is extremely important to have it open while there is a burning fire. To prevent heat loss and cold air exchanges after the fire is extinguished, you should shut the damper.
Having a Fireplace Chimney Cap 
There is trouble waiting to happen with an open portal at the top of your chimney. Installing a chimney cap partly shuts the opening to stop animals like squirrels and raccoons from entering, building nests, and keeping smoke from leaving the fireplace.
Type of Wood to Use
When warming a fire, make sure to only supply it with seasoned wood – logs that have been dried out for at least a year. Wood that has been exposed to environmental factors, or wet wood, can create bad fuel and cause smoky fires. Logs should be placed in close proximity to one another when building a fire.
Stay Away from Hanging Things
Like any old tradition, hanging things on a mantel or furnace are nice but they rapidly become risks when are in close proximity to flying sparks. With Christmas here, never throw wrapping paper into a fire. The finishing products used on the paper can lead to a flash fire, these can easily spin out of control.
If you have any questions or concerns about your fireplace chimney and the correct usage, you're welcome to contact us. Give us a call and we will assist you with any concerns you may have.
Message Us
Get In touch below. Ask Any Question for A Consultation
Request An Appointment With Us
"*" indicates required fields