Chimney Sweep Pinellas Park
With over 30 years of experience, Sootmaster is dedicated to giving you the best experience when dealing with your chimney and fireplace system.
What we do
Chimney Sweeps, Repairs, Inspections, Installations
Sweeps & Inspections
Sootmaster Chimney Sweep Pinellas Park offers professional chimney sweeping services as well as quality inspections. Learn more about our sweeps and inspections, and trust in the Sootmaster.
Waterproofing & Repairs
Sootmaster of Pinellas Park offers excellent waterproofing services and general masonry and prefab repairs. Call Sootmaster to schedule an appointment with our professionally trained technicians.
Custom Installations
Do you have a fireplace? Do you want one? Sootmaster also offers professional chimney and fireplace installation. Whether it be a masonry system (brick), or prefabricated (metal), Sootmaster has you covered.
What To Expect
At Sootmaster Chimney Sweep Pinellas Park, we have a great reputation and quality service. Our team's top priority is a happy customer. To achieve this goal, we offer a variety of services from our staff with over 30 years of experience. Our team is careful to take good care of your home as if it was their own. Each member of the team wants to better him/herself and provide the best service possible. We always call ahead about any delays as well as arrival times. In addition, we provide a before and after photo of our work. So call Sootmaster Chimney Sweep Pinellas Park at 888-768-0818 for the best chimney service.
Why Choose Sootmaster Chimney Sweep Pinellas Park
As we have mentioned before, you are the number one priority here at Sootmaster of Pinellas Park. We value your experience with us more than anything, which is why we have the most respectful and knowledgeable team. We will do our best to give you fair pricing and quality services, with safety as our #1 priority.
Give us a call at 888-768-0818 and let us know what we can do for you!
Seasonal Update
With the colder weather of the season comes warm sweaters and hot cocoa. Unfortunately, the dropping temperatures also bring the possibility of damage to your chimney. Although the South is known for its mild winters, locals know that it can still get pretty cold down here. Freezing temperatures are not unheard of, and they can negatively affect your chimney.
This fall and winter, it is important to keep an eye out for signs of chimney damage due to cold weather. One of these signs is spalling. Spalling occurs when water absorbed by porous bricks freezes and expands, causing faces and pieces of brick to break off. This can weaken the structural integrity of the chimney, leading to even more issues. So, be sure to keep an eye on your chimney this season, and if you notice any spalling, contact the experts at Sootmaster. We will be happy to assist with repairs.
"
Great company they were very thorough on the inspection and let me know everything they going to be doing. Very professional.
"
We are experienced
We Have Over 30 Years of Experience in The Industry
With an ever-growing team, the experience of the Sootmaster company grows as well. For Over 30 years, Sootmaster has focused on perfecting their work on chimney and fireplace systems. We have many professionally trained technicians who are prepared and eager to assist you with any problem your chimney and fireplace might present, from standard sweeps to ground-up installations, Sootmaster's expert technicians can get the job done.
About us
Providing the Highest Quality Chimney Services In the Area
Our top priority is providing industry-leading service as your chimney sweep and fireplace professionals. Our goal is to build loyalty and trust with those we serve. That's why our first-class teams are considerate and careful, making sure to protect your property and belongings. We want to accommodate you, and we'll make sure to be in communication with you about any last-minute schedule changes. The sharpest individuals comprise our teams: those who exemplify what it means to be a true chimney sweep and fireplace professional.
Your Satisfaction is Guaranteed
FREQUENTLY ASKED QUESTIONS
How often should I get my chimney swept?
According to the National Fire Protection Standard 211, "Chimneys, fireplaces, and vents shall be inspected once a year for soundness, freedom from deposits, and correct clearances. Cleaning, maintenance, and repairs shall be done if necessary."
My fireplace stinks, especially in the summer. What can I do?
Creosote, a natural byproduct of wood burning, can build up in deposits. Creosote deposits can cause unpleasant odors in your fireplace. In the summer, the humidity can worsen the smell. A chimney sweep and cleaning will remove the creosote buildup, which will take care of the smell. It is important to have your chimney swept and cleaned at least annually to prevent too much creosote buildup, which could lead to chimney fires.
I have a gas fireplace. Should this chimney be checked too?
Without a doubt! Although gas is usually a clean-burning fuel, the chimney can become non-functional from bird nests or other debris blocking the flue. Additionally, modern furnaces may cause problems with the typical flues invented to vent the older generation of furnaces. While we can still sweep and inspect them, Sootmaster is not licensed to operate on any gas fireplace. Contact a gas certified plumber or your local gas company if you need more extensive work done on your gas fireplace.
What's safe to burn in the fireplace?
You should only burn dry, well-seasoned wood. Other flammable objects such as paper burn at much higher temperatures, which can cause any buildup to ignite.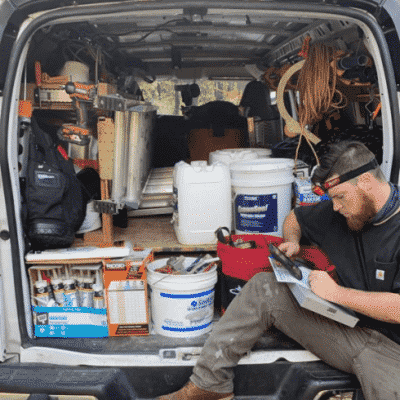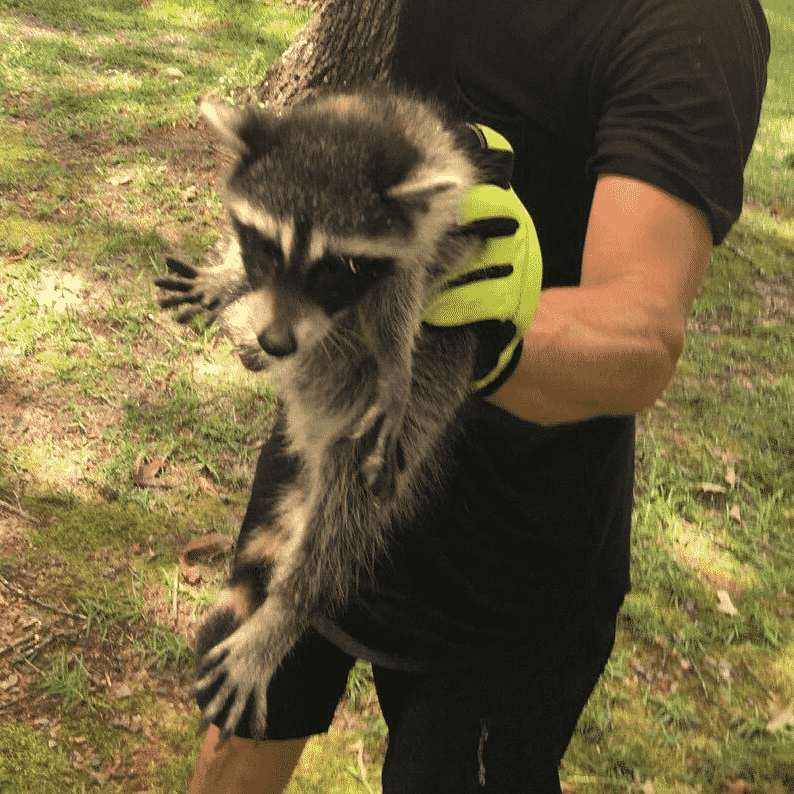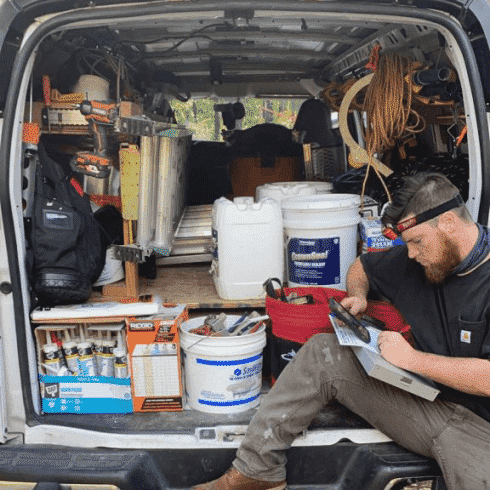 Had a long standing water leak in my Chimney. Every time a storm would come through the fireplace would smell all moldy and it would leak this dark nasty water. Sootmasters came out and resolved the issue with haste. Well done mate! Very much recommended.
Great company to call if you have a birds nest or a raccoon stuck in your fireplace chimney. Not only do they clean and inspect, they also remove animals. This happens A LOT down here for some reason. Especially in the cold months
I called the Sootmasters for an annual inspection. I used to use another local company but they were expensive and not very nice at all. Sootmasters is affordable and reliable. The young man who came out to sweep my chimney was very nice and very helpful with tips on how to maintain my fireplace.
My wife and I called the Sootmasters as we are getting ready for winter and we use our fireplace religiously from November to March. This company always does a wonderful job and they are also very informative when it comes to how we burn during the cold season. A+ service!!!
Rate Chimney Sweep Pinellas Park on Google!
Message Us
Get In touch below. Ask Any Question for A Consultation
Request An Appointment With Us
"*" indicates required fields