Monticello Florida
Chimney Sweeps And Inspections
With over 30 years of experience, Sootmaster is dedicated to giving you the best experience when dealing with your chimney and fireplace system.
What we do
Chimney Sweeps, Repairs, Inspections, Installations
What To Expect
Here at Sootmaster Chimney Sweeps of Monticello, Florida, your satisfaction is our priority. We have spent the last 30 years perfecting our craft and earning a great reputation with those we have had the pleasure of meeting. At Sootmaster, we hold our technicians to the highest standard of training and certification, and we use the best equipment. It is for these reasons we offer 10-year warranties on most of our services. To find out which services or to schedule a warranty appointment, call us at 850-475-8700.
Why Choose Us
As we have mentioned before, you are the number one priority here at Sootmaster of Monticello. We value your experience with us more than anything, which is why we have the most respectful and knowledgeable team. Because we do not want to be the cause of any problems for you, we do our best to give you fair pricing for the quality we provide. We promise to provide the best quality service and customer interaction because we have the best people for it. Give us a call at 850-475-8700 and we would love to speak to you more and see what we can do for you!
Sweeps & Inspections
Sootmaster Chimney Sweeps of Monticello Florida offers professional chimney sweeping services as well as quality inspections. Learn more about our sweeps and inspections, and trust in the Sootmaster.
Waterproofing & Repairs
Sootmaster of Monticello offers excellent waterproofing services and general masonry and prefab repairs. Call Sootmaster to schedule an appointment with our professionally trained technicians.
Custom Installations
Do you have a fireplace? Do you want one? Sootmaster also offers professional chimney and fireplace installation. Whether it be a masonry system (brick), or prefabricated (metal), Sootmaster has you covered.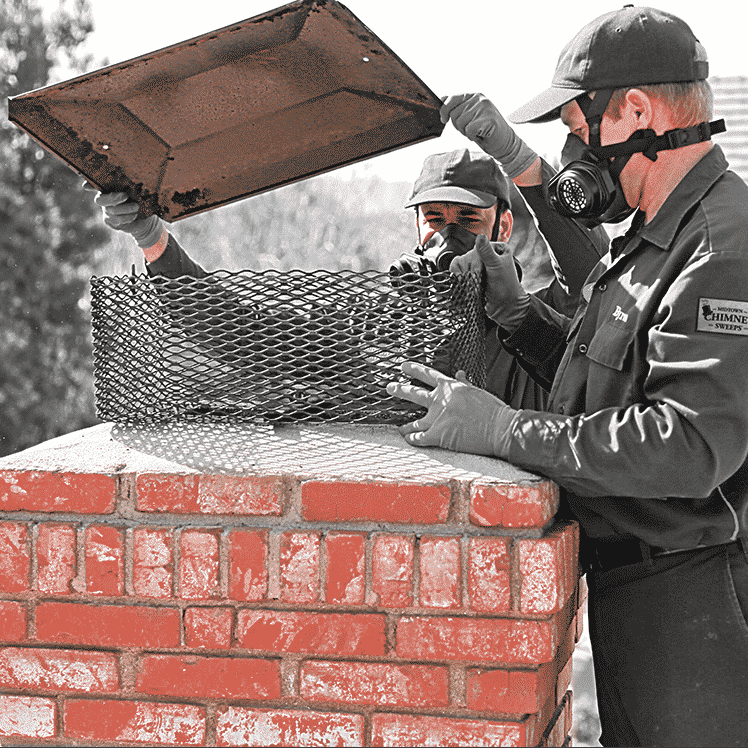 Cracked Crown on Your Chimney?
On a chimney, the crown is located across the top of the chimney. It is a solid cover that sits on the highest points of your chimney. Designed to be strong and perform well over a long period of time. Even though, over-time all structures start to fall. There are numerous reasons for cracks to form in the crown. Chimneys are continually exposed to the elements and become damaged from snow, rain, sunlight, and freeze-thaw stages. It is significantly important to repair any cracks or splits in a smokestack before any harm occurs.
Indications of a Damages Chimney Crown
Cracking: Visible cracks in the concrete forming the crown can be filled or sealed, if they are still relatively small. Larger cracks might need more extensive repair.
Falling flue tiles: notice small lumps of tiles gathering at the base of your fireplace it is an indication that the pipe coating your stack is harmed. If this issue is not tended to it can possibly prompt a house fire.
Rust: Rust on the damper or in the firebox implies water is getting in there some way or another, potentially through a harmed smokestack crown. Rust must be completely cleaned, and the difficulty that caused it must be immediately fixed.
Moisture Damage: wallpaper or walls within your home close to the fireplace are giving indications of dampness harm it could identify with water getting in through a defective crown.
Mortar joint harm: Water that gets into a smokestack can harm mortar joints and cause them to begin disintegrating. On the off chance that you see unordinary particles at the base of the stack or in the firebox
It is imperative to keep up the structural integrity of your chimney as it can turn into a fire danger whenever ignored. Depending upon the degree of the harm to your chimney crown, the kind of repairs needed will fluctuate. The sooner you get issues the less intrusive work it will need to be fixed. In the event that the crown is in more noteworthy decay it might be an ideal opportunity to totally supplant and rebuild the crown.
These and other problems can be prevented by scheduling an annual inspection and cleaning with a professional chimney sweep. However, you do not want to hire just anyone to take care of the task. Mixing any old mortar and slapping it on top is going to leave you with additional issues in no time. Instead, you need a specially formulated mixture made of weather resistant materials to do the job. A cement chimney crown is likely your best option.
Frequently Asked Questions
How long does a chimney cleaning take?
Getting your chimney flue back in good condition will take around 45 minutes.
Do you make water leak repairs to masonry chimneys ?
Masonry water leaks are our number 1 repair service we perform on a day to day basis. We guarantee that we can fix your water leaks and leave you with the best warranties in the industry.
Do you leave behind or make any mess when you are cleaning a chimney?
We have a 100% no mess guarantee. Our teams are equipped with the proper equipment and training to protect your homes from the messy bi-product of fire that is creosote.
What should I do about smoke coming out my fireplace?
Having smoke in your home is serious for your health and you belongings. Modern airtight homes can keep the fire from drawing enough air so It'll draw air down the chimney and into your home. We can help troubleshoot these problems with you.
"
My wife and I called the Sootmasters as we are getting ready for winter and we use our fireplace religiously from November to March. This company always does a wonderful job and they are also very informative when it comes to how we burn during the cold season. A+ service!!!
– George N.
"
We are experienced
We Have Over 30 Years of Experience in The Industry
With an ever-growing team, the experience of the Sootmaster company grows as well. For Over 30 years, Sootmaster has focused on perfecting their work on chimney and fireplace systems. We have many professionally trained technicians who are prepared and eager to assist you with any problem your chimney and fireplace might present, from standard sweeps to ground-up installations, Sootmaster's expert technicians can get the job done.
About us
Providing the Highest Quality Chimney Services In the Area
Our top priority is providing industry-leading service as chimney sweep and fireplace professionals. Our goal is to build loyalty and trust with those we serve. That's why our first-class teams are considerate and careful, making sure to protect your property and belongings. We want to accommodate you, and we'll make sure to be in communication with you about any last-minute schedule changes. sharpest individuals comprise our teams: those who exemplify what it means to be a true chimney sweep and fireplace professional.
Your Satisfaction is Guaranteed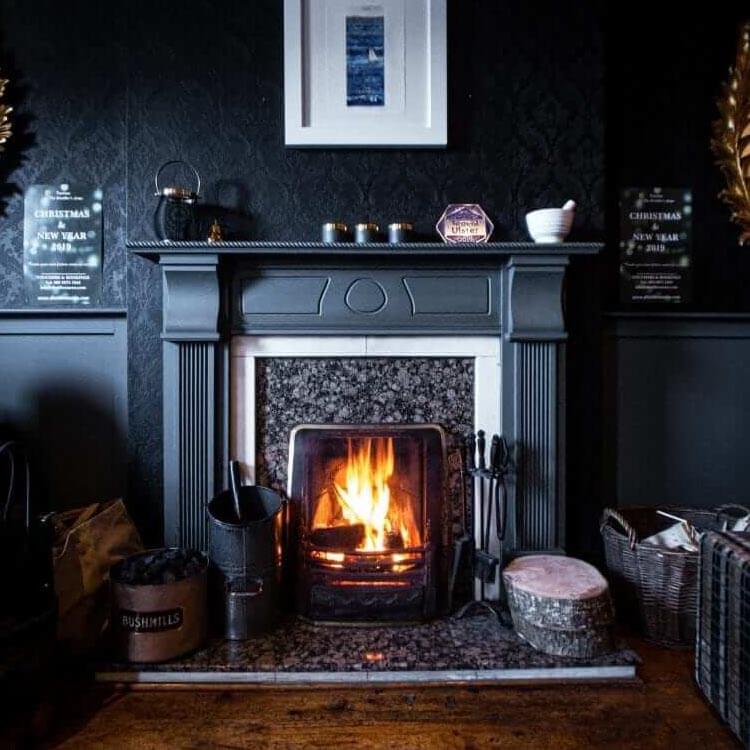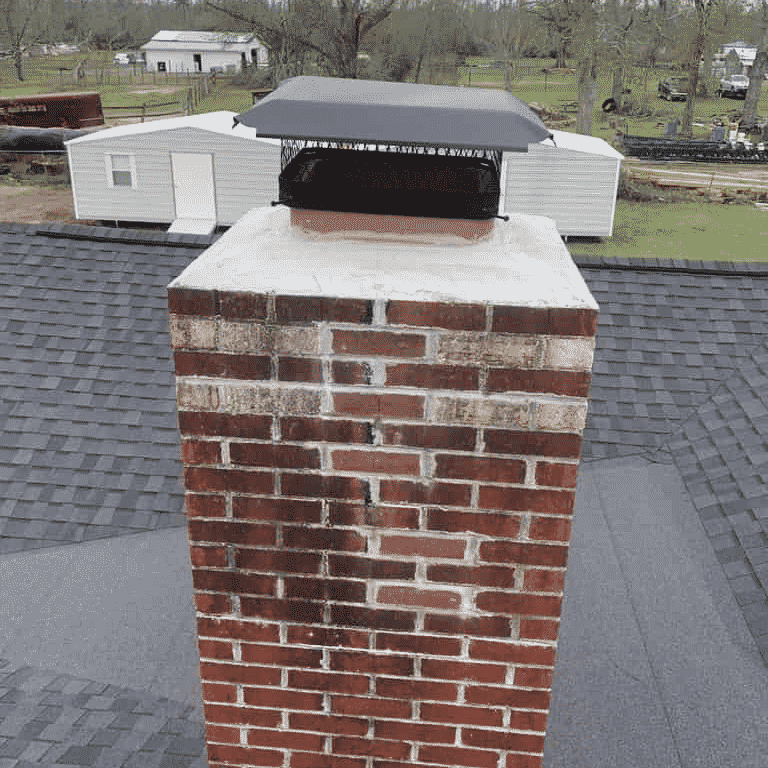 Message Us
Get In touch below. Ask Any Question for A Consultation
Request An Appointment With Us
"*" indicates required fields