Sootmaster Chimney Sweep Westlake
Hurricane Damage Repair
After Hurricane Laura swept through Louisiana, it devastated many homes in Westlake. The Sootmaster team wants to help you the best way we know how, by providing exceptional storm damage repair to your chimney. Sootmaster is skilled with over 30 years of experience in repairing chimneys after a hurricane. Just last year, we worked for months in Panama City after Hurricane Michael.
Chimneys should be inspected annually, but it is especially important to have your chimney inspected after a hurricane. Water damage is terrible for your chimney, causing structural damage, odors, leaks, and more. Water leaks need to be stopped before they become an even bigger issue and thus more expensive.
If your chimney is missing bricks, is leaning over, or is experiencing other structural damage after a hurricane, call Sootmaster Westlake to take a look.
Even if you think your chimney and fireplace system did not experience any damage from Hurricane Laura, it would be best for your safety to call a professional chimney sweep, such as those at Sootmaster, to do an inspection. Our technicians are skilled in assessing and repairing your chimney system. If a chimney cap got blown crooked, your flashing isn't completely sealed, or there are other existing problems that are not seen to the untrained eye, you can be sure that Sootmaster will find them. Our vast experience in dealing with hurricane-related issues makes us the superior choice for those wanting to fix any current problems and protect their home from future ones.
Complete Chimney and Fireplace Services
Sootmaster Westlake offers a variety of chimney-related services. Above all, we have a great reputation because we will do our best work every time to please each customer. Our team is highly skilled with over 30 years of experience in storm damage repair, masonry repairs, and draft problem resolution. Common issues include needing a lock-top damper installation to keep water and animals out, or high heat flexible mortar to fill gaps in the profile.
Water Leak Repairs: Water damage is one of the worst things for your chimney and fireplace system. It can cause spalling, structural damage, odors, and draft problems. We offer flashing, chimney caps, and more. You shouldn't have to pay for a poorly done job that doesn't fix your problem. That's why we don't make you pay until you're confident your water leak is fully repaired. Wait until the next big rain before sending in your payment!
Masonry Repairs: Our chimney sweeps in Westlake are skilled in tuckpointing, chimney flue repair, flue relining, and more. Thus, if there's damage from a storm or just gradual wear and tear, we got you covered.
Fireplace Installations: Our Westlake chimney sweep professionals offer several types of fireplace installation. For instance, we can install fireplaces, ash dump doors, wood stoves, and other chimney services.
Westlake Chimney Sweeps, Fireplace Inspections, and Chimney Repair
Sootmaster Chimney Sweep Westlake is the most trusted chimney company to take care of your home after a hurricane. We want to serve you and keep your family safe by protecting your chimney and fireplace. That's why we always do a safety inspection on each chimney we work on. Each of our technicians are always considerate to respect your time by calling ahead of our arrival. Choose our Westlake chimney repair team for all your chimney needs!
CONTACT US
Lastly, for questions about our services, give us a call at 337-223-6882. You can also request an appointment online, and we'll send a chimney repair professional right to your door. In conclusion, we want to be your top choice for a chimney company in Westlake.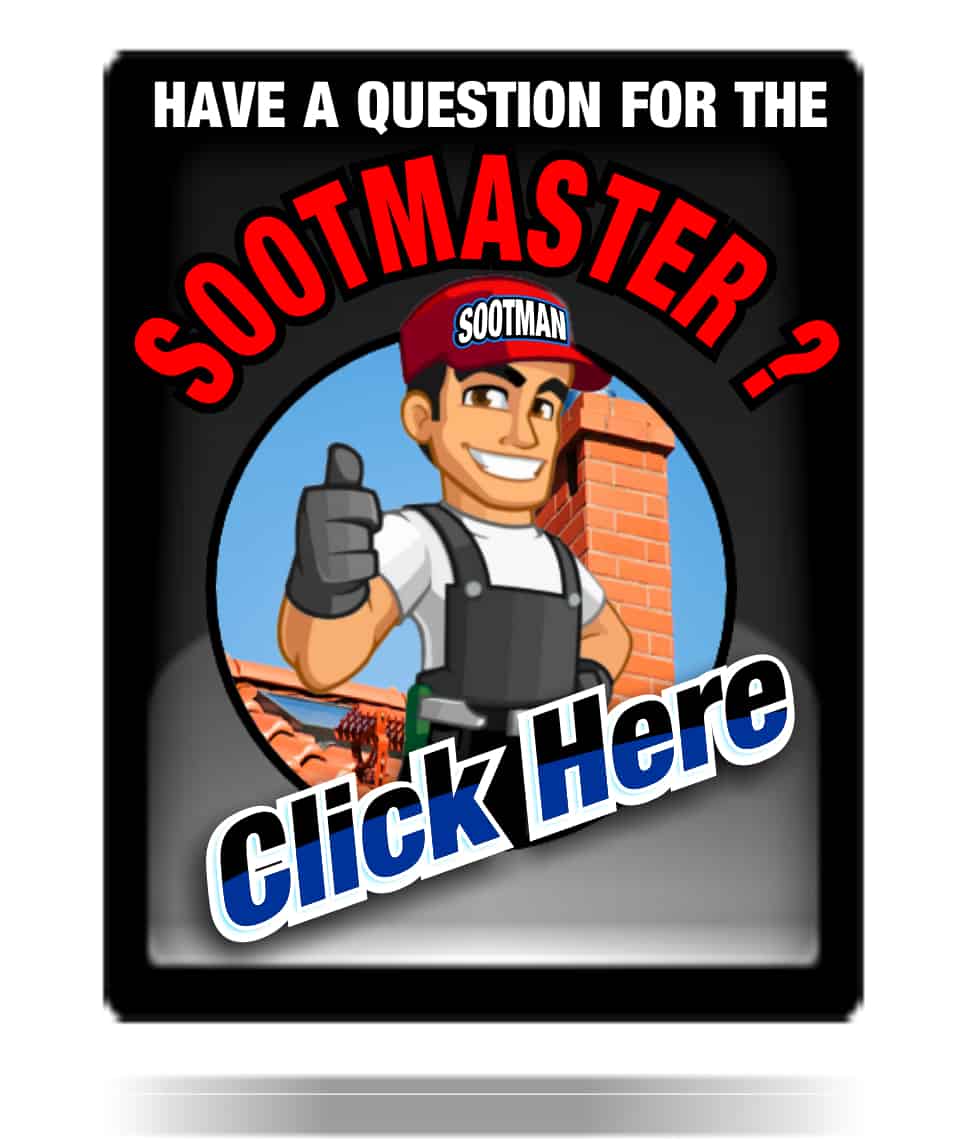 Danny L.

⭐⭐⭐⭐⭐
Called this company out at the beginning of the month and got my chimney cleaned. They did such a good job I figured I give my parents a call to get theirs cleaned too. My father said they did great work at a good price.
Jeana D.

⭐⭐⭐⭐⭐
I got referred to this company by my mother in law who got her chimney cleaned this past week. Great service and great prices!
Maggie B.

⭐⭐⭐⭐⭐
The technician quickly diagnosed my chimney problem during an initial visit. They were prompt when they came back to do the repairs. Now I have a chimney that is clean and no longer leaks
Request An Appointment With Us
"*" indicates required fields