Sootmaster Chimney Sweep Jennings
Hurricane Damage Repair
After Hurricane Laura swept through Louisiana, it devastated many homes in Jennings. The Sootmaster team wants to help you the best way we know how, by providing exceptional storm damage repair to your chimney. Sootmaster is skilled with over 30 years of experience in repairing chimneys after a hurricane. Just last year, we worked for months in Panama City after Hurricane Michael.
Chimneys should be inspected annually, but it is especially important to have your chimney inspected after a hurricane. Water damage is terrible for your chimney, causing structural damage, odors, leaks, and more. Water leaks need to be stopped before they become an even bigger issue and thus more expensive.
If your chimney is missing bricks, is leaning over, or is experiencing other structural damage after a hurricane, call Sootmaster Jennings to take a look.
Even if you think your chimney and fireplace system did not experience any damage from Hurricane Laura, it would be best for your safety to call a professional chimney sweep, such as those at Sootmaster, to do an inspection. Our technicians are skilled in assessing and repairing your chimney system. If a chimney cap got blown crooked, your flashing isn't completely sealed, or there are other existing problems that are not seen to the untrained eye, you can be sure that Sootmaster will find them. Our vast experience in dealing with hurricane-related issues makes us the superior choice for those wanting to fix any current problems and protect their home from future ones.
Jennings Chimney Sweeps, Fireplace Inspections, and Chimney Repair
Sootmaster Chimney Sweep Jennings is the most trusted chimney company to take care of your home after a hurricane. We want to serve you and keep your family safe by protecting your chimney and fireplace. That's why we always do a safety inspection on each chimney we work on. Each of our technicians are always considerate to respect your time by calling ahead of our arrival. Choose our Jennings chimney repair team for all your chimney needs!
No matter the problem, our team can solve it; we pride ourselves in being the most knowledgeable company in the industry. In fact, our team has weekly training sessions with expert technicians to be sure we are up to date on our codes. Thus, we can identify the source of problems and solve them the first time we come, saving you time and money. Call the best chimney sweep company in Jennings!
Complete Chimney and Fireplace Services
Sootmaster Jennings offers a variety of chimney-related services. Above all, we have a great reputation because we will do our best work every time to please each customer. Our team is highly skilled with over 30 years of experience in storm damage repair, masonry repairs, and draft problem resolution. Common issues include needing a lock-top damper installation to keep water and animals out, or high heat flexible mortar to fill gaps in the profile.
Have Questions? Ask The Sootmaster!
You deserve to know what's going on in your house. Our technicians will always communicate any problem we find and the best approach to take from there in a detailed report. As a result, we here at Sootmaster of Jennings strive to help you to enjoy a safer home, starting with a chimney sweep and inspection, and ending with whatever chimney services your system requires.
Our award-winning team of expert technicians will provide you with 5-star service. Ask the SootMaster! any of your chimney and fireplace questions and we'll be to your home shortly with a solution.
CONTACT US
Lastly, for questions about our services, give us a call at 337-223-6882. You can also request an appointment online, and we'll send a chimney repair professional right to your door. In conclusion, we want to be your top choice for a chimney company in Jennings.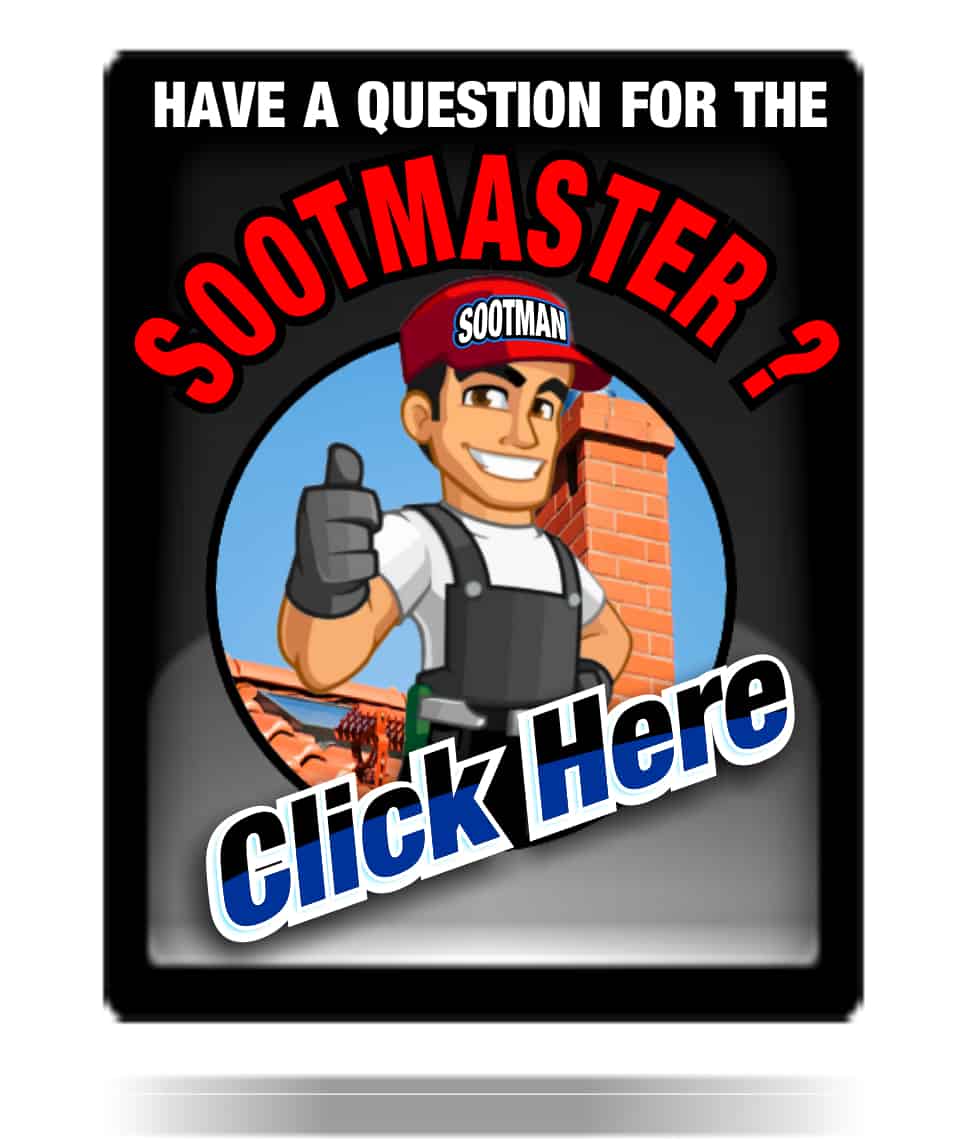 Jordynn D.

⭐⭐⭐⭐⭐
My husband called the Sootmasters and they sent out David. He had a great attitude and seemed happy to be working on my chimney. I'm glad that they sent out such a nice worker.
Kelly C.

⭐⭐⭐⭐⭐
Called Sootmaster to clean the chimney in my rental property. Was very impressed by their company's response time and quick service. I would use them again if I had problems with my other properties.
June T.

⭐⭐⭐⭐⭐
Asked for an appointment with the Sootmaster to inspect my chimney. Not only did he inspect it, but he also explained each step to me, what to look for, and why it's important. I really learned a lot and felt I got my money's worth. Great job Sootmaster for your five-star service.
Frequently Asked Questions
How often should I get my chimney swept?
According to The National Fire Protection Association Standard 211, "Chimneys, fireplaces, and vents shall be inspected at least once a year for soundness, freedom from deposits, and correct clearances. Cleaning, maintenance, and repairs shall be done if necessary."
My fireplace stinks, especially in the summer. What can I do?
The smell is because of creosote deposits within the chimney, a natural byproduct of woodburning. The odor is sometimes worse during the summer when the humidity is high the air conditioning is turned on. A typical sweeping will help but usually won't solve the smell completely. There are commercial chimney deodorants that work well, and plenty of people have good results with kitty litter or maybe baking soda set inside the fireplace. The real problem is that the air being drawn down the chimney, an indication of overall pressure problems within the house. Some make-up air should be introduced someplace else in the house. A good sealing and a top-mounted damper will reduce this air flow coming down the chimney.
I have a gas fireplace. Should this chimney be checked too?
Without a doubt! Although gas is usually a clean-burning fuel, the chimney can become non-functional from bird nests or other debris blocking the flue. Modern furnaces may also cause many problems with the typical flues intended to vent the older generation of furnaces.
What's safe to burn in the fireplace?
You should only burn well-seasoned wood.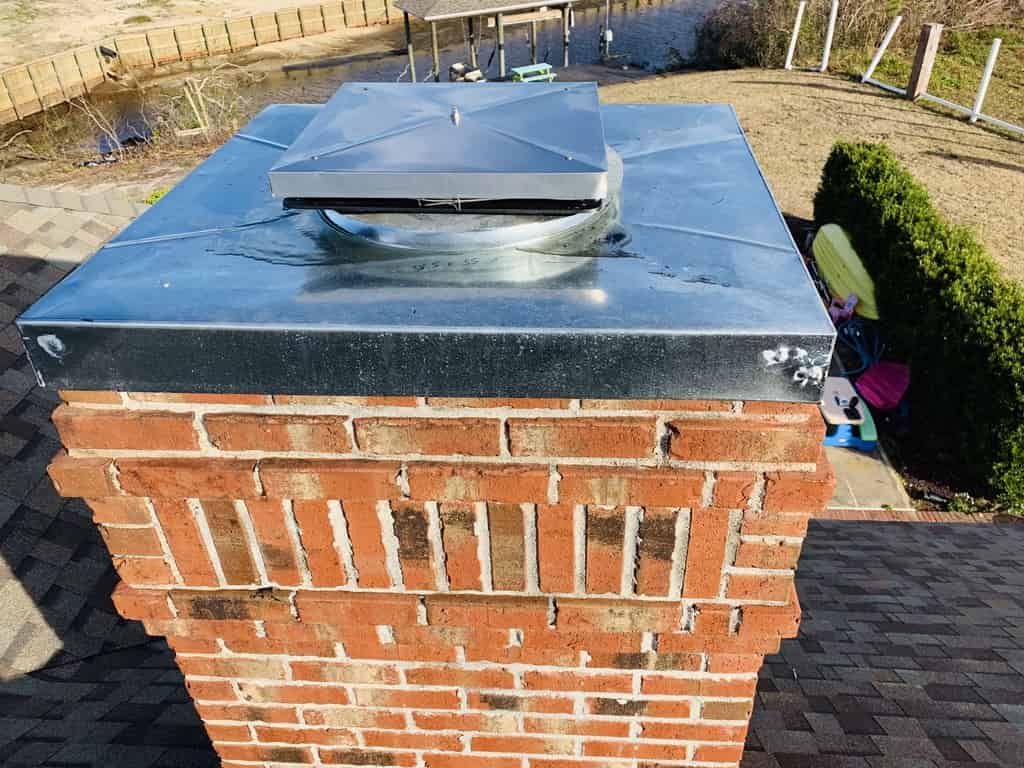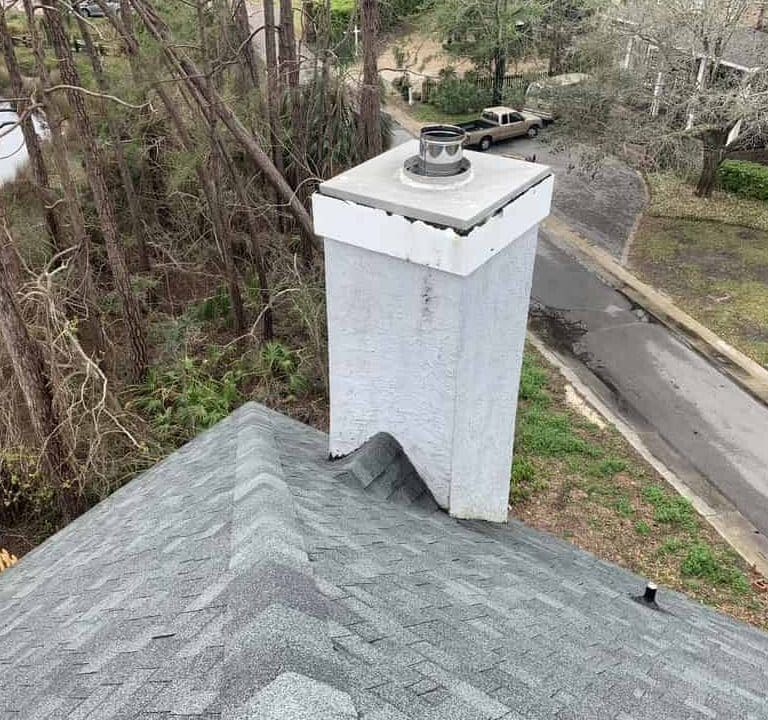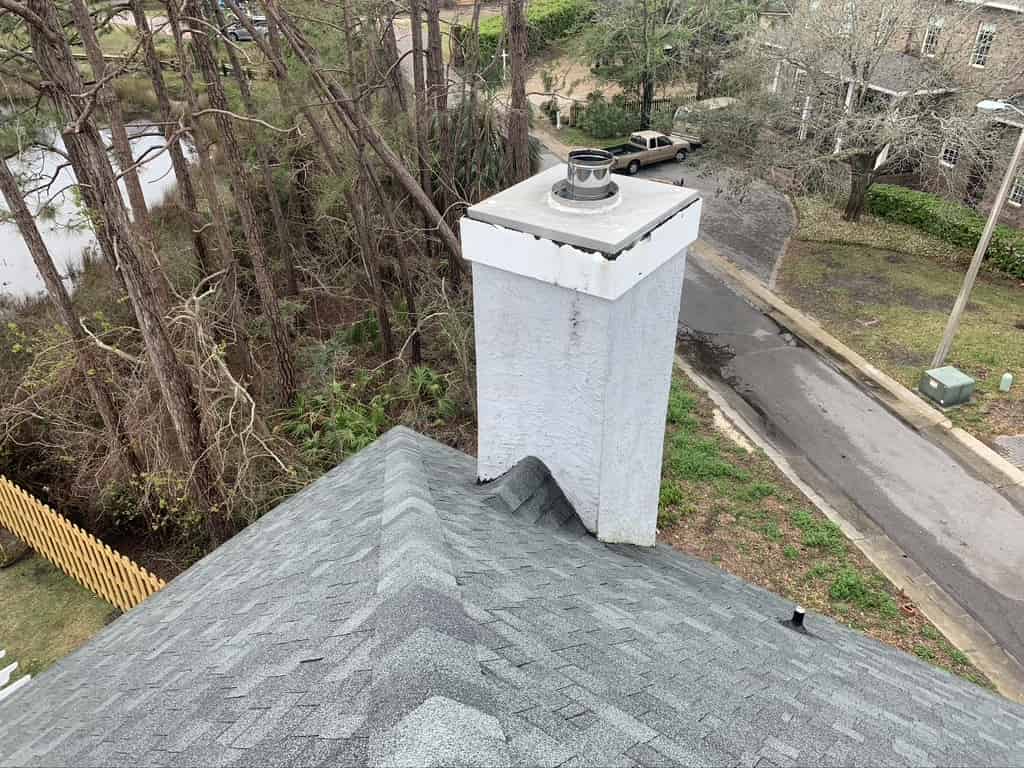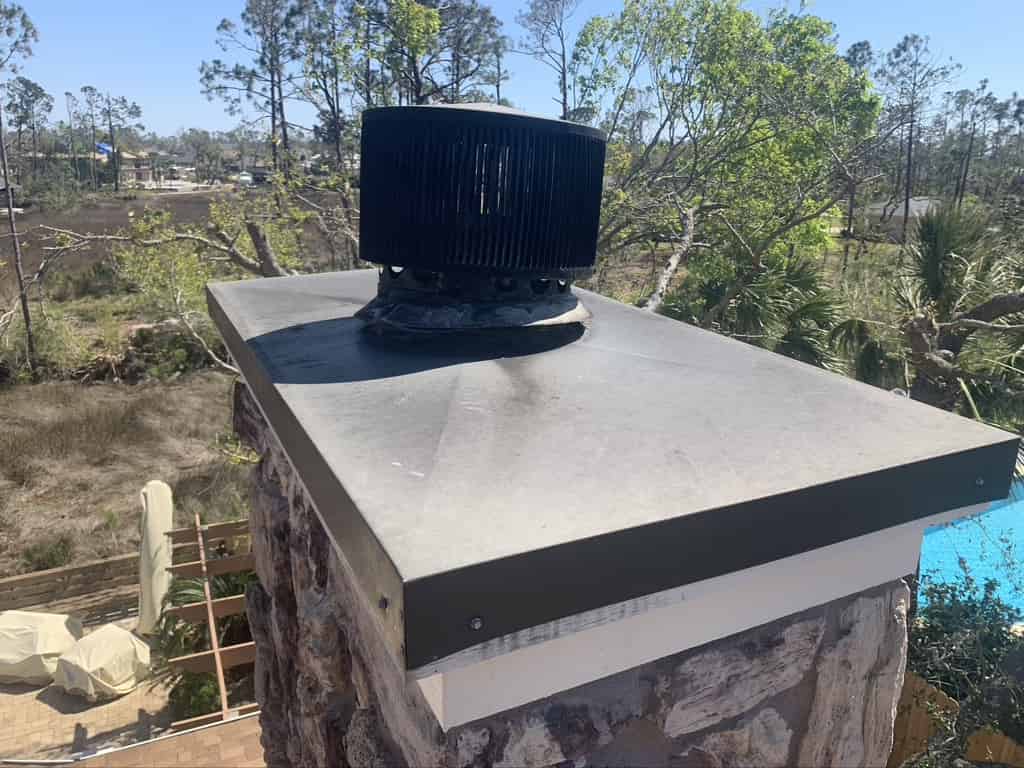 Request An Appointment With Us
"*" indicates required fields