Fernandina Beach
Chimney Sweeps And Inspections
With over 30 years of experience, Sootmaster is dedicated to giving you the best experience when dealing with your chimney and fireplace system.
What we do
Chimney Sweeps, Repairs, Inspections, Installations
What To Expect
Here at Sootmaster Chimney Sweeps of Fernandina Beach, Florida, your satisfaction is our priority. We have spent the last 30 years perfecting our craft and earning a great reputation with those we have had the pleasure of meeting. At Sootmaster, we hold our technicians to the highest standard of training and certification, and we use the best equipment. It is for these reasons we offer 10-year warranties on most of our services. To find out which services or to schedule a warranty appointment, call us at (904) 217-6100.
Why Choose Us
As we have mentioned before, you are the number one priority here at Sootmaster of Fernandina Beach. We value your experience with us more than anything, which is why we have the most respectful and knowledgeable team. Because we do not want to be the cause of any problems for you, we do our best to give you fair pricing for the quality we provide. We promise to provide the best quality service and customer interaction because we have the best people for it. Give us a call at (904) 217-6100 and we would love to speak to you more and see what we can do for you!
Chimney Sweep
21 Point Safety Inspection
Crown Repair
Chase Cover Installation
Chimney Cap Installation
Tuckpointing
Chimney Waterproofing
Prefab Installation
Sweeps & Inspections
Sootmaster Chimney Sweeps of Fernandina Beach Florida offers professional chimney sweeping services as well as quality inspections. Learn more about our sweeps and inspections, and trust in the Sootmaster.
Waterproofing & Repairs
Sootmaster of Fernandina Beach offers excellent waterproofing services and general masonry and prefab repairs. Call Sootmaster to schedule an appointment with our professionally trained technicians.
Custom Installations
Do you have a fireplace? Do you want one? Sootmaster also offers professional chimney and fireplace installation. Whether it be a masonry system (brick), or prefabricated (metal), Sootmaster has you covered.
Frequently Asked Questions
Do you make water leak repairs to masonry chimneys ?
Masonry water leaks are our number 1 repair service we perform on a day to day basis. We guarantee that we can fix your water leaks and leave you with the best warranties in the industry.
What should I do about smoke coming out my fireplace?
Having smoke in your home is serious for your health and you belongings. Modern airtight homes can keep the fire from drawing enough air so It'll draw air down the chimney and into your home. We can help troubleshoot these problems with you.
I have a gas fireplace. Should this chimney be checked too?
Without a doubt! Although gas is usually a clean-burning fuel, the chimney can become non-functional from bird nests or other debris blocking the flue. Modern furnaces may also cause many problems with the typical flues intended to vent the older generation of furnaces. Sootmaster is not licensed to operate on any gas fireplace; Contact a gas certified plumber or gas licensed fireplace company for your needs.
Can you repair the cracked walls of our fireplace?
Yes we have a couple different options for repairing the refractory walls of your fireplace.
"
    I just moved into my first home with my husband. We wanted a fireplace because we love the look of them and the feel they give the house. Sootmaster installed an amazing looking fireplace and for a great price. Thank you Sootmaster!
– Jane Bailey
"
We are experienced
We Have Over 30 Years of Experience in The Industry
With an ever-growing team, the experience of the Sootmaster company grows as well. For Over 30 years, Sootmaster has focused on perfecting their work on chimney and fireplace systems. We have many professionally trained technicians who are prepared and eager to assist you with any problem your chimney and fireplace might present, from standard sweeps to ground-up installations, Sootmaster's expert technicians can get the job done.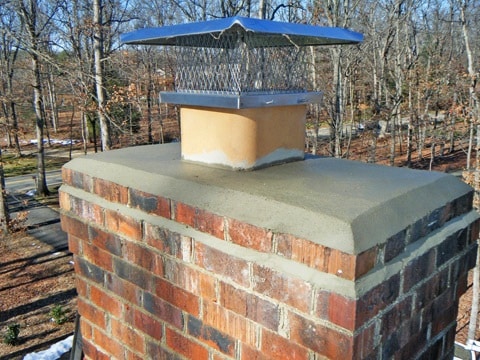 Caps, Covers, & Damper Repairs
Living in the south, mainly along the Gulf Coast, then you know there are lost of rain storms. Actually, we get more rain than anywhere else in the country, including Seattle. The ranking of the most amount of rainfall goes as follows: Mobile, Pensacola, and Seattle in 41st.
This region has such a big a big issue with rain when it comes to chimneys and fireplaces. Something to remember, most chimney damage is caused by water, not fire.
Fireplaces, Chimneys and Leaks
In basic terms the problem with fireplace and chimney leakage is that water combines with the creosote that remains from fires to form an acidic mixture. Over time that mixture can eat out the silica in the mortar joints.
Once the joints are no longer secure, moisture — remember all that Gulf Coast rain — can get into the house through the chimney. For example, if water comes in through the chimney and is released under the shingles it can lead to the need for a roof replacement.
Also, without proper sealing, heat from fires can travel into areas which should not be exposed to heat, dry out wood, and in some cases actually cause the wood to catch on fire.
In fact, according to a staff report by the US Consumer Product Safety Commission, there are about 22,000 fires a year which are associated with fireplaces, chimneys and chimney connectors. Such fires can cause substantial damage and in some cases may lead to fatalities.
Also, without caps it does happen that birds and animals get into fireplaces. Sometimes nests are built and in some cases animals unable to get out die inside chimneys and fireplaces. Noises and odors can result from such problems.
Caps, Covers and Dampers
You can protect your household with caps, covers and dampers. Caps with spark arresters are devices that go over the flue. They keep out both moisture and animals, plus they help prevent sparks from leaving the chimney. Covers are at the top of the chimney, go around the flue, and protect against moisture. Dampers are inside the chimney itself. They can help create a proper draft to achieve the best fire, plus when closed they prevent animals from getting into the house.
Cap, Cover and Damper Services
We can install, repair and maintain caps, covers and dampers. We inspect such devices as part of our basic chimney sweep services. We have many devices in stock and can recommend the equipment which is right for your fireplace and chimney, whether it is masonry or metal, new or historic.
About us
Providing the Highest Quality Chimney Services In the Area
Our top priority is providing industry-leading service as chimney sweep and fireplace professionals. Our goal is to build loyalty and trust with those we serve. That's why our first-class teams are considerate and careful, making sure to protect your property and belongings. We want to accommodate you, and we'll make sure to be in communication with you about any last-minute schedule changes. sharpest individuals comprise our teams: those who exemplify what it means to be a true chimney sweep and fireplace professional.
Your Satisfaction is Guaranteed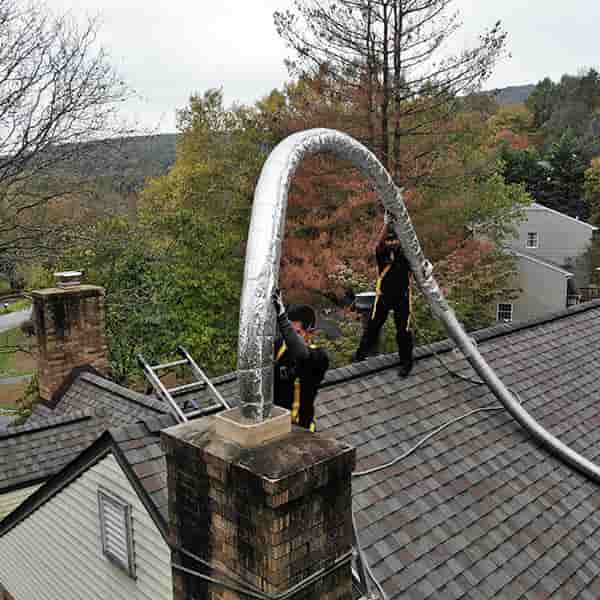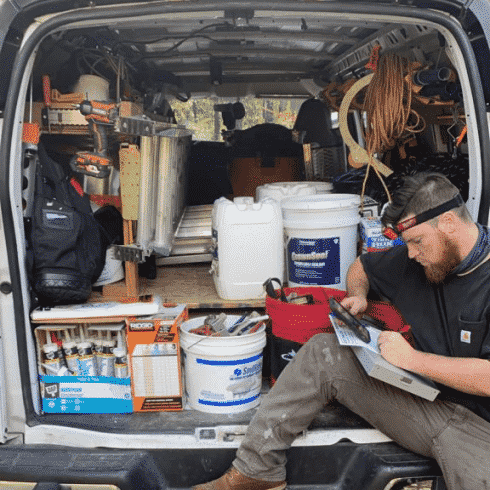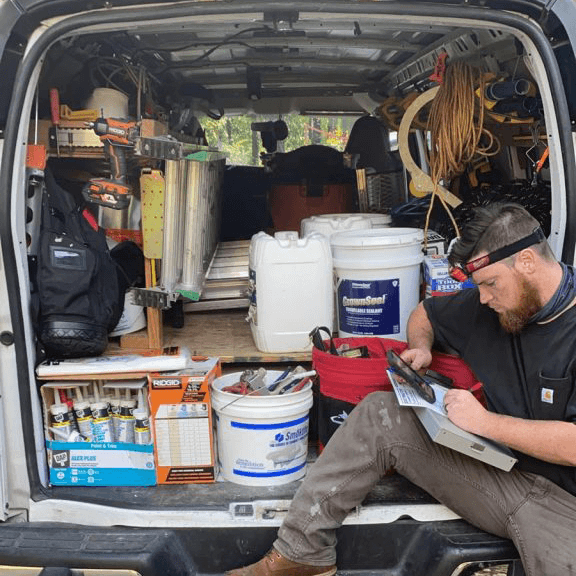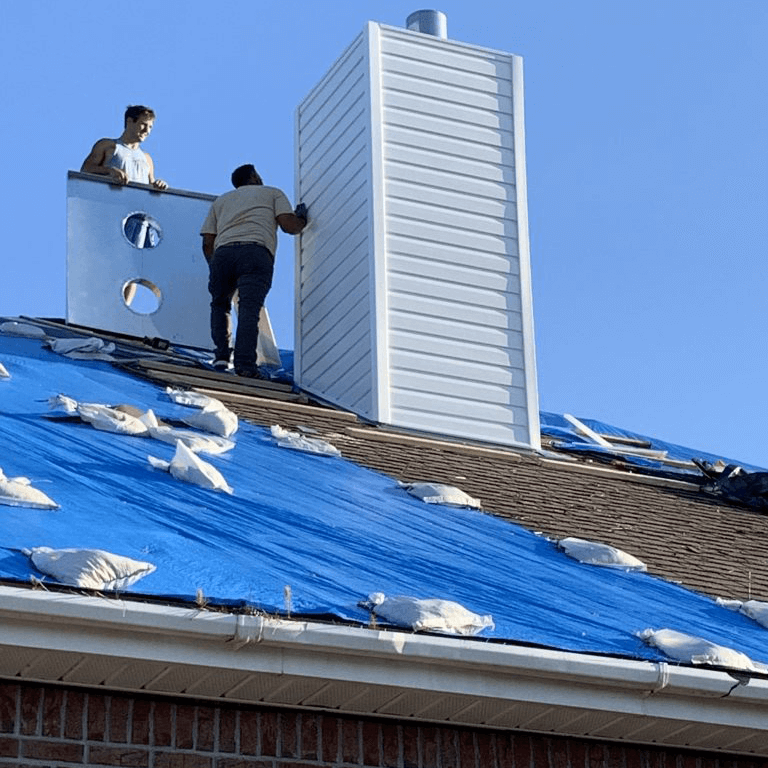 Message Us
Get In touch below. Ask Any Question for A Consultation
Request An Appointment With Us
"*" indicates required fields