Darien
Chimney Sweeps And Inspections
With over 30 years of experience, Sootmaster is dedicated to giving you the best experience when dealing with your chimney and fireplace system.
What we do
Chimney Sweeps, Repairs, Inspections, Installations
What To Expect
Here at Sootmaster Chimney Sweeps of Darien, GA, your satisfaction is our priority. We have spent the last 30 years perfecting our craft and earning a great reputation with those we have had the pleasure of meeting. At Sootmaster, we hold our technicians to the highest standard of training and certification, and we use the best equipment. It is for these reasons we offer 10-year warranties on most of our services. To find out which services or to schedule a warranty appointment, call us at 912-225-9575.
Why Choose Sootmaster Darien
As we have mentioned before, you are the number one priority here at Sootmaster of Darien. We value your experience with us more than anything, which is why we have the most respectful and knowledgeable team. Due to there being no real worry of hurricanes, earthquakes, or anything of the sort you might think your fireplace and chimney don't take much damage. However, wear and tear from using your equipment might surprise you. Trust us to be the ones to inspect your chimney, and insure everything is in functioning condition.  We will do our best to give you fair pricing and quality services, with safety as our #1 priority.  Give us a call at 912-225-9575 and let us know what we can do for you!
Seasonal Update
With the cold weather comes warm clothes, heating bills, and hot cocoa. But, it also brings potentially chimney damages. Now, down here in the south, we may not get blizzards and 10 feet of snow, but it can get cold. And this fall and winter season, it's important to look out for signs of chimney damage. Believe it or not, freezing temperatures can actually cause damage to chimneys. See, bricks are like sponges, they're porous and absorb water. When this water freezes, it expands. This can cause what is known as spalling. Spalling is when the faces and chunks of bricks actually break off. This can lead to the lesser structural integrity of the chimney, which is never good. So, be sure to watch out for any spalling on your masonry chimney. And for any chimney or fireplace repair, Sootmaster is here to help!
Things to do in Darien, Georgia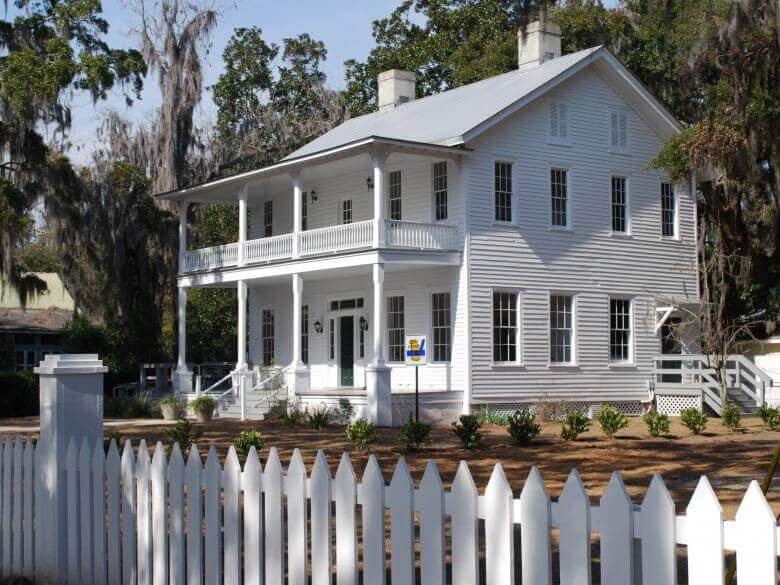 By 1863, Darien was considered one of the great ports on the eastern seaboard. Aside from shipping staples like cotton and lumber, the port was a haven for blockade runners. Because of its economic importance and notoriety as a blockade-running sanctuary, Darien became a target of Union forces invading the Georgia coast during the Civil War. With the commemoration of the 150th anniversary of the American Civil War, now is the perfect time to explore Darien's Civil War history.
Columbus Square
The Columbus Square historical marker reads: "Near this point the Darien and Western Railroad reached its terminus in 1895 after six years of construction. Trains arrived daily at Columbus Square then turned around for a return trip to Tattnall County. The D&W later became the Georgia Coast & Piedmont and a depot was built in 1914 at the Darien waterfront, when the rail line was extended to Brunswick. Until then, Columbus Square was the transportation hub of Darien." Another Historical Marker reads: "In 1889, the Darien Shortline Railroad was organized to transport yellow pine timber to the Darien sawmills from Georgia's interior. Originating in Tattnall County and continuing through Liberty County, the Darien & Western line was completed in 1895 to its terminus near this site where a passenger depot was built, now marked by the gazebo. In 1906, the line was bought by the Georgia Coast & Piedmont Railroad, which extended the line 18 miles south to Brunswick in 1914. The train depot was then moved from Columbus Square to the riverfront near the present U.S. Highway 17 bridge. The depot burned in 1971."
Trailhead Center
Circa 1884 The Trailhead Center was originally built as a firehouse and was placed on the National Register of Historic Places in 1992. This building has also served as an armory, library, community center and, until recently, as the City Hall for more than 70 years. First Street in Historic Downtown Darien.
Altamaha Coastal Tours
Experience sea kayaking adventures with Altamaha Coastal Tours in one of the most beautiful and remote areas in the South East. Located near St. Simon's Island and 45 minutes South of Savannah, the Altamaha River BioReserve is a world of wilderness and natural wonder. Bottle Nosed dolphins, manatee, otters, alligators, deer, mink, eagles, osprey, and thousands of sea birds make this area a best kept secret. Trips range from kayaking through black-water swamps of cypress knees and giant old growth forests to camping on deserted islands with white-sand beaches. Come explore for a half day excursion or get away for a multi-day adventure in what has been called a "The World's Last Great Places." Kayak rentals and Guided tours are offered year round on the semi tropical Georgia Coast.
Zoo Atlanta
"We've come a long way since opening our doors way back in 1889! Zoo Atlanta has changed dramatically since the earliest days of our Victorian origins, from the fascinating series of events that led to Atlanta's first zoo, to the legendary Willie B., to the history of our giant panda program. We thank you for being part of the journey — our story is still being told!"
"
What a great company! Definitely way cheaper than anyone else in the area. And their work was superb! They stopped my water leak and didnt even make me pay until after they had left and it rained a few times. I love that they reassure their customers by not charging a down payment and giving a warranty.
"
We Have Over 30 Years of Experience in The Industry
"I had a great experience with this company. Couldn't stand the chirping any longer so got the Sootmasters to get it out for a very affordable price. Bye bye birdie."
Providing the Highest Quality Chimney Services In the Area
Our top priority is providing industry-leading service as your chimney sweep and fireplace professionals. Our goal is to build loyalty and trust with those we serve. That's why our first-class teams are considerate and careful, making sure to protect your property and belongings. We want to accommodate you, and we'll make sure to be in communication with you about any last-minute schedule changes. The sharpest individuals comprise our teams: those who exemplify what it means to be a true chimney sweep and fireplace professional.
Your Satisfaction is Guaranteed
Frequently Asked Questions
How do I know If my chimney and fireplace need cleaning? If I burn in it about twice a week in the winter.
A typically used fireplace should be annually cleaned and inspected a minimum of once a year. If the fireplace is used daily as a main source of heat, it should be checked more often. If you use your fireplace consistently during the winter, or you notice a black buildup on the walls of the fireplace, it should be cleaned annually. When a Chimney sweep comes, they will also inspect the fireplace and chimney from the outside and check for damage from the weather.
If I'm renting an apartment with a fireplace, is it me or my landlords' responsibility to get my Fireplace cleaned?
This care responsibility should be listed in your lease. If you are not sure, call your landlord, let them know of your concern. A fireplace should be cleaned and inspected at least once a year if used regularly.
Can you repair the cracked walls of my fireplace?
Yes, we can do all repairs needed to restore your fireplace to proper working order. Cracks in the brick and mortar of your Fireplace undergo a lot of stress from excessive exposure to weather. When the joints get damaged and split, chimney leaks become a common problem, leaving your fireplace unsafe to use. Give us a call to take care of all your fireplace issues.
Is it worth having a chimney inspected?
Yes, there is danger in being unaware of the condition of your chimney. Fire and extensive damage can result from problems you did not even know that you had – problems that we can identify and resolve for you.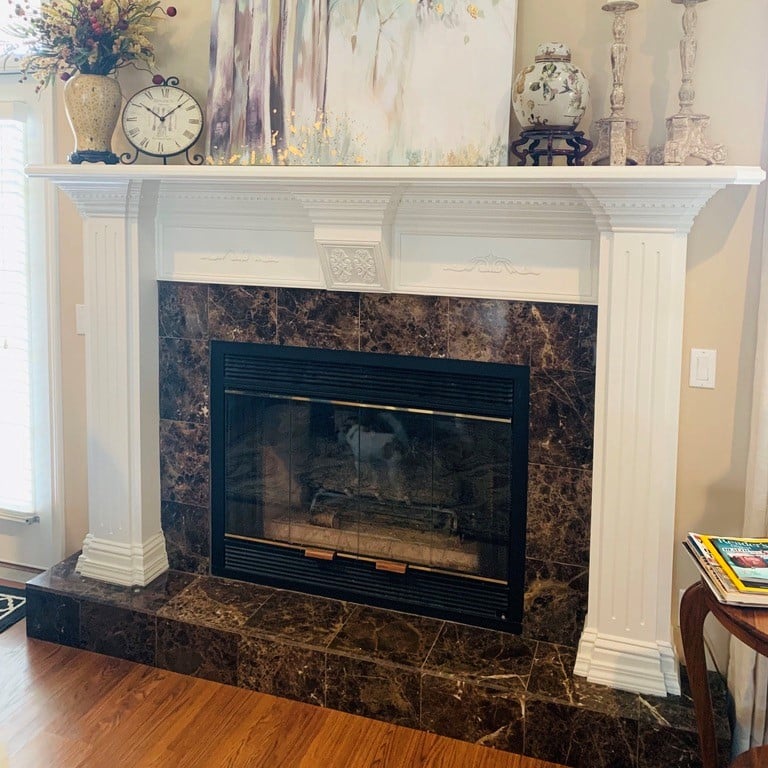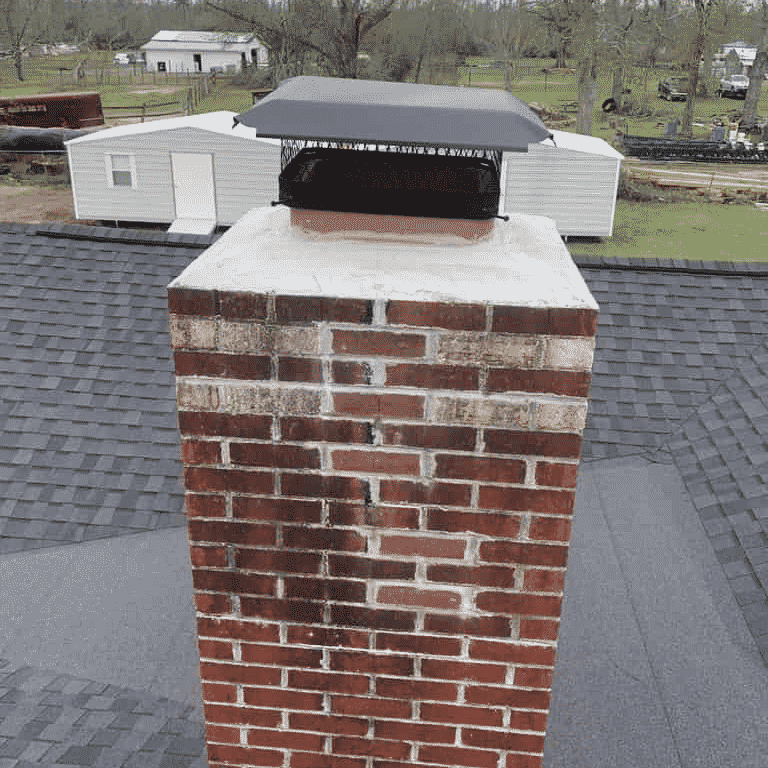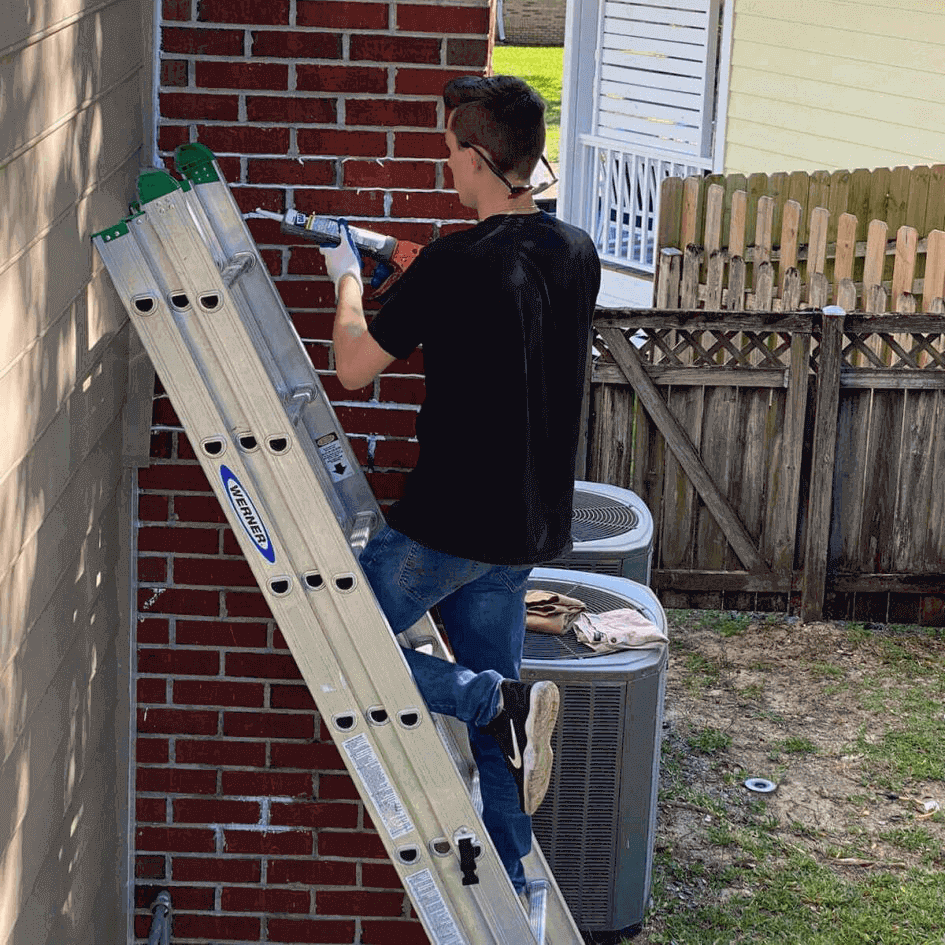 The go-to place to call when you need a fireplace cleaning. I use the SootMasters for our chimney cleanings and inspections. I also have them clean and inspect a few of my rental properties. Always on time and reliable.
★★★★★ Google Review
The husband called and had Sootmasters come out to do our annual chimney sweep before the cold weather starts to come in. Very affordable and always reliable.
★★★★★ Google Review
Great chimney company happy with my services. They cleaned and fixed the smoke stains by my fireplace, I forgot they said/did I remember getting something replaced (this was months ago), and it is cheaper than other companies that I checked.
★★★★★ Google Review
I called about having my chimney leak repaired and the young man, I believe it was Patrick came out and was very polite. Gave me a reasonable estimate to repair my chimney. They came out a few days later to fix it. I would recommend this company if you need chimney repairs.
★★★★★ Google Review
Request An Appointment With Us
"*" indicates required fields