Need your Chimney Repair?
Chimney Repair Tuscaloosa
With the best warranties in the industry, it's no surprise why over the past 30 years of business we have had thousands of happy customers.
Chimney Repair and Inspections Tuscaloosa
With over thirty years of experience, Sootmaster Chimney Repair Tuscaloosahas been providing exceptional chimney services such as sweeping, inspection, water leak repair and prevention, flashing, and tuckpointing. With our experienced and certified team, we take pride in our work, That's why we provide the best warranties in the industry. Below is a full list of services, please give us a call today at (205)956-1900
Sootmaster Chimney Repair Tuscaloosa Services
In addition to the recommend yearly sweep and inspection, we also offer a variety of expert services.
Fireplace repairs: Our chimney Repair, cleanings, and Sweeps are done by trained workers. Our team carries all of the most common lock-top dampers, chimney caps, and flue liners on their vans in case a repair is needed. That way, we can do the repair on the same day.
Fireplace Installations: Our Chimney Repair Tuscaloosa team is comprised of skilled in fireplace installations such as ash dump doors, wood stoves, and other local chimney services.
Water Leak Repairs: Water damage is the most common problem we repair in chimneys. If not fixed immediately, it can become worse and more expensive. We use FlashSeal, the best sealant in the market which completely stops the leak. Chimney caps and dampers can also stop the water from entering. You can be confident that we will fix your water leak problems because you don't have to pay until the next big rain without a leak. Unlike other companies who will come out time and time again, we will only need one trip to stop the issue.
Animal Removal: Bats, birds, or raccoons, may take shelter in your flue system and bring babies with them. Not only can they destroy your chimney, but they may also enter your home and transfer respiratory disease through their waste. Tuscaloosa's Sootmaster team only practices humane animal removal. We can keep the animals out with a lock-top damper at the top of the flue lining.
Smoke Issues: If your fireplace is not drafting properly, the smoke is coming into your lungs and affecting your health. Our technicians are skilled in diagnosing the cause of the draft problem. Reducing the height of the chimney can prevent smoke from entering your home, so we may install a Smoke Guard to help it flow properly. Our chimney doctors can protect the health of your family and keep your chimney system drafting correctly.
Masonry Repairs: Sootmaster Chimney Repair Tuscaloosa provides a variety of masonry chimney repairs including tuckpointing, chimney flue repair, flue relining, and more.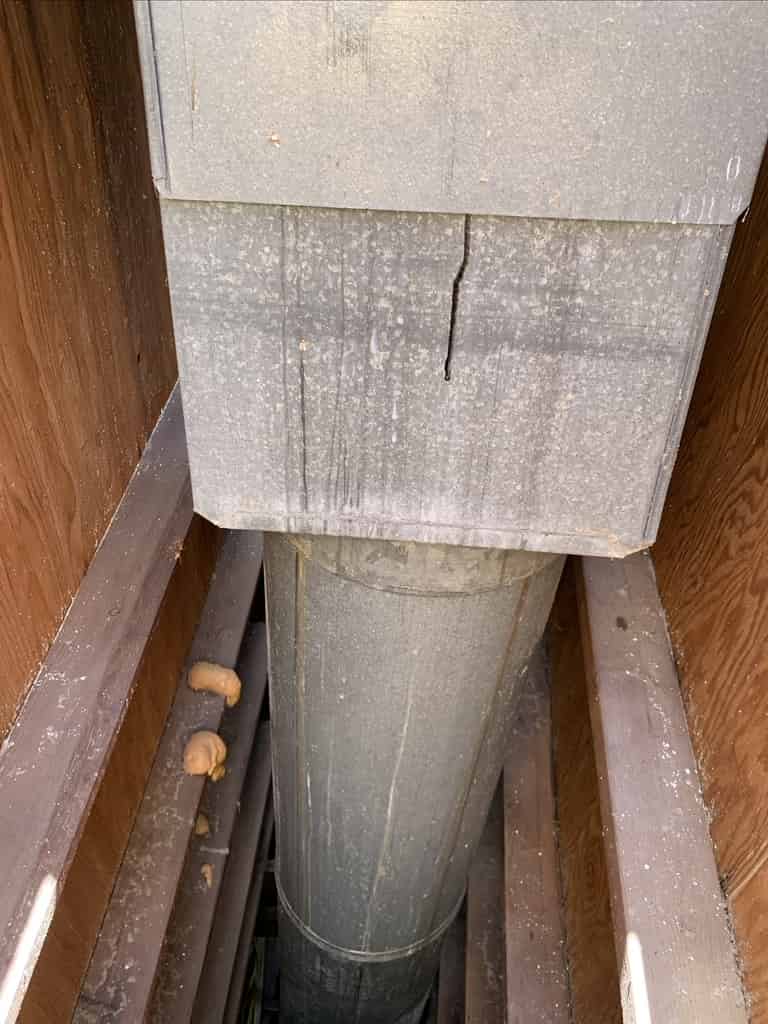 Explore Tuscaloosa
Tuscaloosa is full of places to explore. So while we're working on your chimney, grab some grub, watch a game, or view the sites. Check out Tuscaloosa!
Bryant Denny Stadium
"Picture this…four video scoreboards and a roaring crowd of nearly 100,077 fans chanting "Rooooolllll Tide, Roll." Where are you? That's right; you're at Bryant-Denny Stadium, home of the Alabama Crimson Tide since 1929 and the winners of 18 national championships. The recording of former coach Bear Bryant's voice is broadcast throughout the stadium. The University of Alabama's "Million Dollar Band" of around 400 truly sounds like a million dollars, as they lead the crowd into the Alabama fight song, "Yea Alabama," the fans can't help but show their team spirit. In the final minute of a football game when there is no question that Alabama has whipped its opponent the Million Dollar Band leads the crowd into the "Rammer Jammer Cheer."
Alabama Museum of Natural History
"For more than 150 years, the Alabama Museum of Natural History has celebrated Alabama's natural history through exhibitions, collections and quality programs of teaching, research, and service. Explore Alabama through remarkable exhibitions and specimen collections detailing the state's natural history and ancient past. Venture out and experience Alabama's natural history and its beautiful rivers and trails firsthand through our camps, expedition, and special programs. Discover what makes Alabama special with Museum events and programming."
Paul W. Bryant Museum
"The Paul W. Bryant Museum opened its doors to the public on October 8, 1988. The museum exhibits artifacts and memorabilia that trace the long history of University of Alabama football. State-of-the-art displays enhanced by videos highlighting great players, plays, and games are produced from the museum's archives."
Message Us
Get In touch below. Ask Any Question for A Consultation
Request An Appointment With Us
"*" indicates required fields